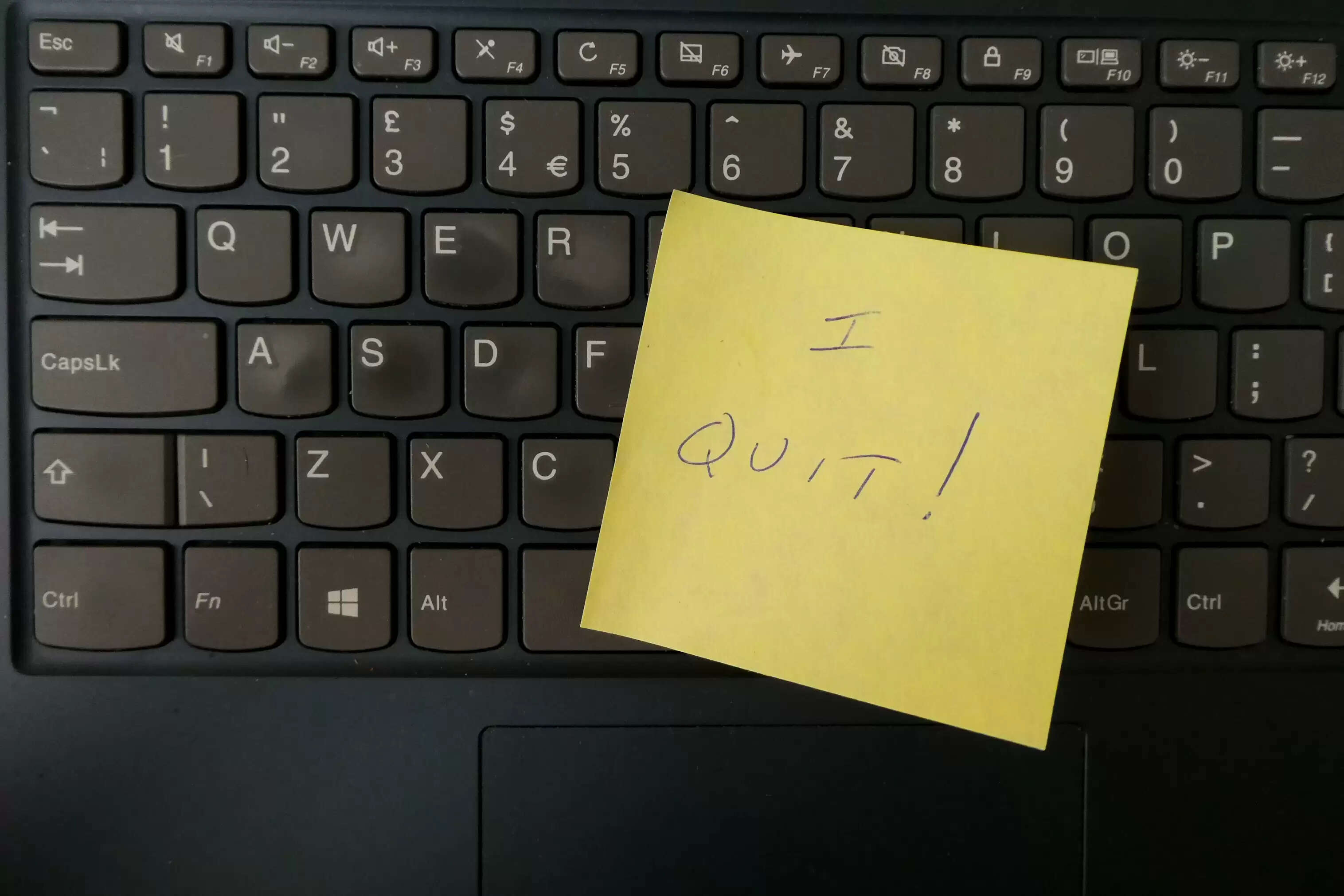 ---
We all know how the word is getting across about the latest trend in corporates, the trend of quite quitting, but what fuels it and why it happens are lesser pondered questions.
Often the act of quite quitting involves their lesser engagement in official duties and activities. However, often employees opt out of tasks as well, then a lot of other things follow. So, is it for real and if so then what are the actual reasons behind doing so? How can it be counter attacked? Let us find out.
Employee behavior during quite quitting:

Employees stepping back from taking additional responsibilities and doing bare minimum just to keep the pay-cheque coming.

Lack of proper communication with employees where quite quitting is happening fuels this phenomena.

The trend is most seen in high-end positions where employees can go beyond their defined KRAs but would rather stick to it and show no interest in upping the game.

Less work and low productivity with no interest in official activities. For instance opting out of less important meetings where everyone is expected to be present.

Not going the extra mile for any work or assignment even for high compensation and doing the opposite of hustle.
Why quite quitting?
There is no perfect answer to this trend of quite quitting, but some of the reasons may include the following as per Parul Bahl, HR Business Partner, DLF:
Lack of communication with the employees and not being in sync with their work related needs.

Lack of recognition, toxic work environment and too much work pressure.

Employees stuck in routine tasks. Monotonous work involving no work challenges.

Boredom after a while, employees stop delivering results beyond what is expected of them.

Absence of clarity in relation to roles and responsibilities that leads them to question their work related growth. Stagnation, often disengagement from the environment altogether.

Feeling burnout due to stress and lack of support from the work environment, leading an employee to slow down and acquire the habit of working less eventually.
Does a company suffer as a result of quite quitting?
Although it may seem the employee is the only one suffering, the organization too suffers when this happens. Workforce not stepping up to responsibilities often act as a negative catalyst to the growth of the company.
In an environment where duty comes with a critical competitive advantage, quite quitting thwarts the overall work structure of the company.
Often jobs that require employees to take up more responsibilities going beyond their call of duty are hard to define within KRAs. Stepping up to meet extra demands is required, when not done the company has to bear the loss as well.
What can be done to counter quite quitting?
Offering the benefits of career growth and better compensation.

Providing the employees with congenial work environment where they are seen and heard.

Communication is the key where the corporate heads should establish healthy and open dialogue with their employees whenever required.

Offering perks and benefits in the shape of reward and recognition works wonders for employees.

Boosting the morale of employees by engaging them in various activities that psychologically help them feel uplift going beyond their work place.

Offering flexible work timings to employees who can be productive even without following the 9-5 job.

Periodic orientation and training sessions to employees defining the importance of their role in the organization.

Offering roles and responsibilities as per strengths and behavioral commitment to work.
Quite quitting may be new but it is fast catching up as employees are facing regular burnout from the work environment and need peace of mind.
However, with the above mentioned measures taken into consideration, this trend can be counter balanced well.