Adding Ice To Your White Wine: Right Or Wrong?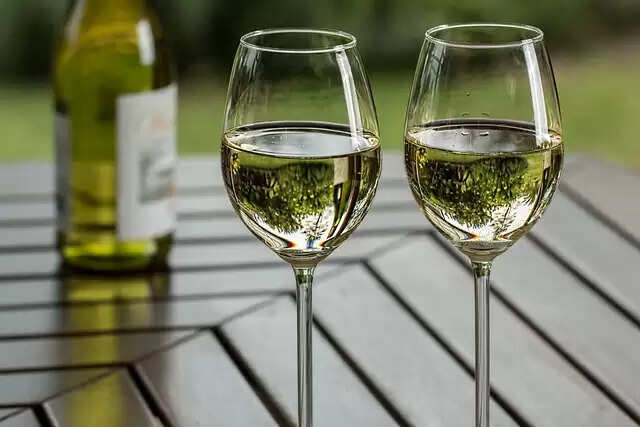 ---
I got shamed by a friend for putting ice in my white wine, but why should I stop doing it when the experts clearly agree that doing so is not a sin. So, when to chill the wine and how to do it the right way without raising some eyebrows?
Let's learn it all from the wine experts.
Effect of adding ice to wine
It chills the wine

It dilutes the flavor and structure of the wine a notch

Good to do it on a hot summer day

The flavor eventually is muted down as the ice melts

When temperature control is not possible due to the climate, adding ice is the best option
When is it good to add ice to wine?
Having a pool side drink or outdoor party in summer time tends to warm up the wine. Here you can add an ice cube to your drink

The trend is fast catching up at the French Riviera and Caribbean

High quality wines like Veuve Clicquot and Moët & Chandon are made to be served on ice as they contain high sugar content

Low quality wines are easily accessible to many and when this happens it is better to dilute it by adding few ice cubes to make it taste better

If you are having Port wines as an aperitif then it is safe to be served over ice any day

Any hot day adding water and ice to your wine is acceptable to make it a refreshing drink
How to add ice to wine?
Hard ice cube straight from the refrigerator

Adding a frozen fruit like grape does the magic of cooling it off too

Ziploc a couple of ice cubes and then add the bag to the drink and take it out after 20 seconds

If you do not want add ice directly then place the bottle in saltwater ice bath for 10 minutes
Disclaimer: This article is intended only for responsible adults of legal drinking age. It is purely intended for information purposes. The publisher and its management do not, under any circumstances, accept responsibility for any damages that result to yourself or anyone else due to the consumption of alcoholic beverages or the use of this site and any materials located on it.