The Blue-ringed octopus is one of the world's most venomous marine animals!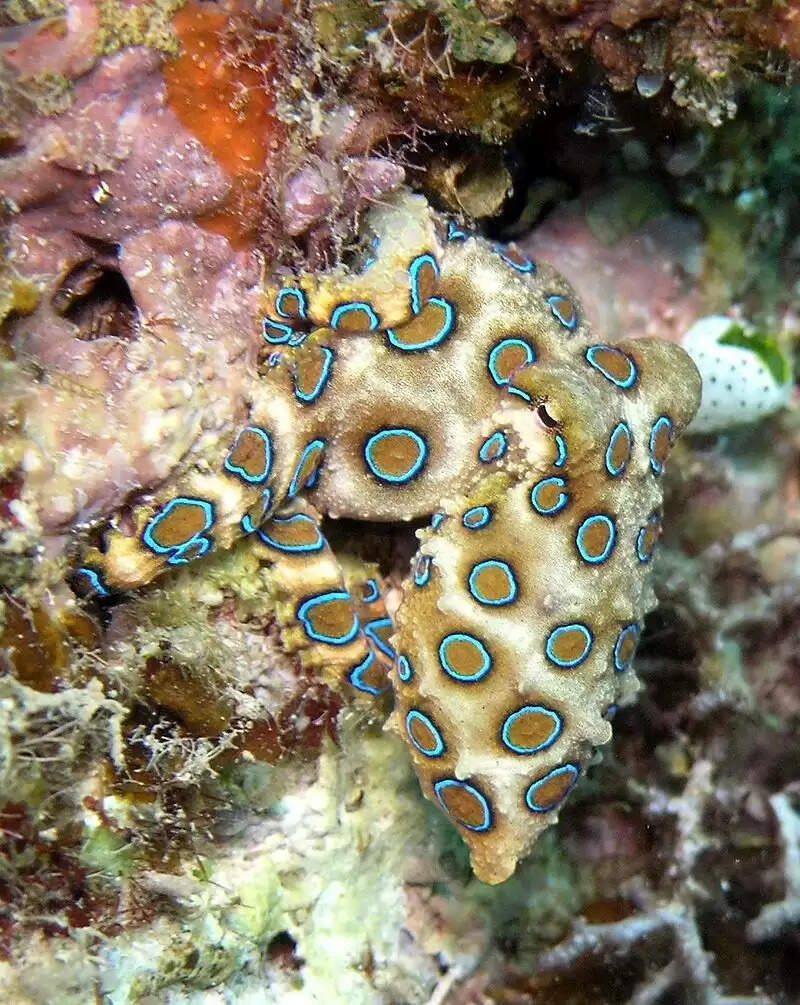 ---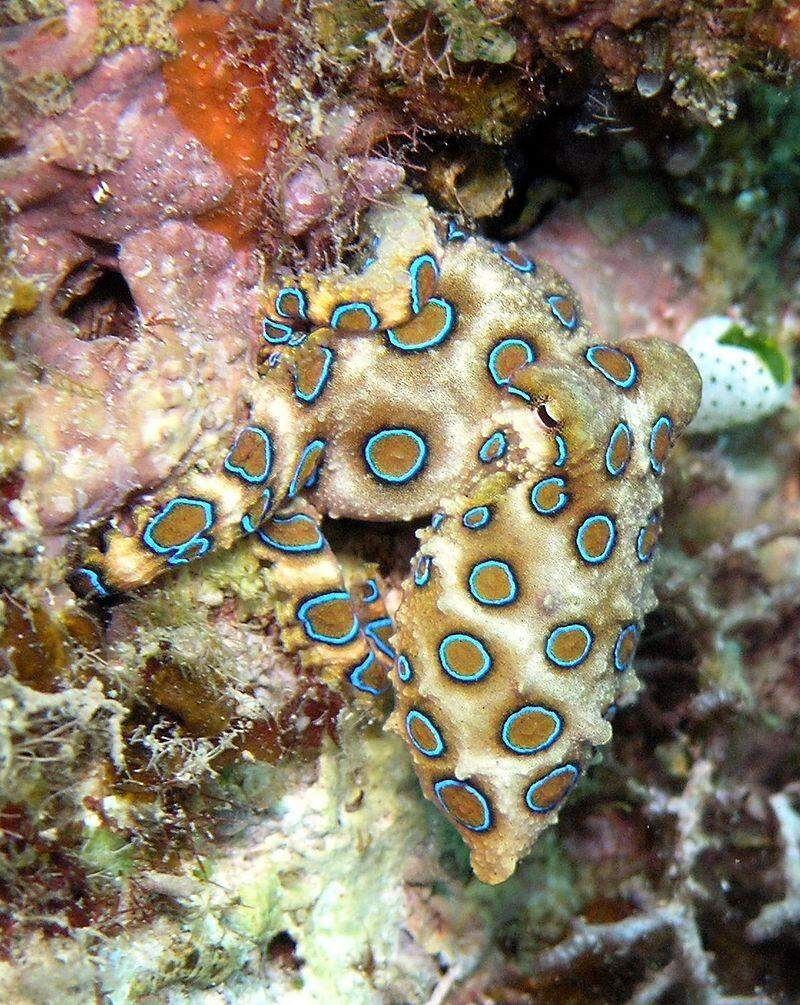 Image credit: By Jens Petersen, via Wikipedia
Yes! Hapalochlaena maculosa, popularly known as blue-ringed octopus, is among the deadliest marine inhabitants, commonplace in tidal waters and coral reefs of Pacific and Indian Oceans, between Australia and Japan.
Its name comes from the 50-60 iridescent blue rings that cover its mantle's dorsal and lateral surfaces, appearing on its innocuous-looking yellowish-beige body, when agitated.
About 5-10 cm in length, these small-sized, docile-looking cephalopods can easily kill 26-30 human adults in a matter of minutes with a slight and painless bite. The venom contained in their saliva is 10,000 times the potency of cyanide, and leads to rapid onset of respiratory failure within 5-7 minutes of bite, leading to death due to cerebral anoxia.