The Famous Lepakshi Temple, Andhra Pradesh, Has Pillars That Are Hanging In The Air?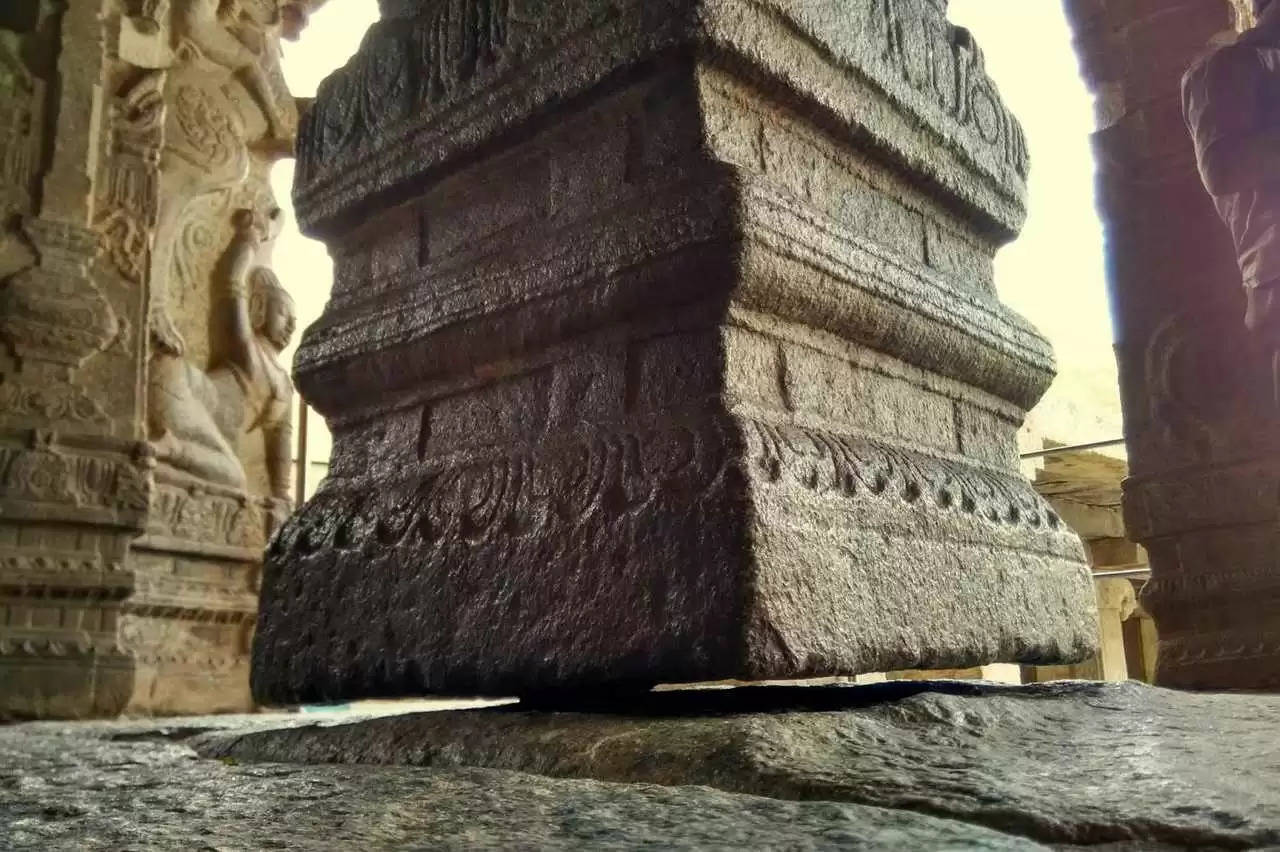 ---
The Lepakshi Temple, also known as Veerabhadara Temple, is a 16th Century temple that stands perched on a hillock (Kurma Saila for its tortoise shape!) in a small village situated in the Anantpur District of Andhra Pradesh. Build during the reign of the Vijaynagar empire, this temple is most famous for the 'Hanging Pillar'.
Yes! The outer portion of the sanctrum, that houses a massive Dance Hall, showcases an amazing architectural feat. Out of the 70 supporting stone pillars, there is one pillar that hangs in the air, defying gravity! This pillar, known as Aakaasa Sthambha (Hanging Column), is a huge block of exquisitely carved granite (around 20ft tall) and its base leaves a small gap from the temple floor.
In fact, the gap allows passing objects such as a thin piece of cloth or paper from one side to another. It is said that this pillar acts as the ballast to the Dance Hall's roof.