5 Best Cameras With Built-In Geotagging Feature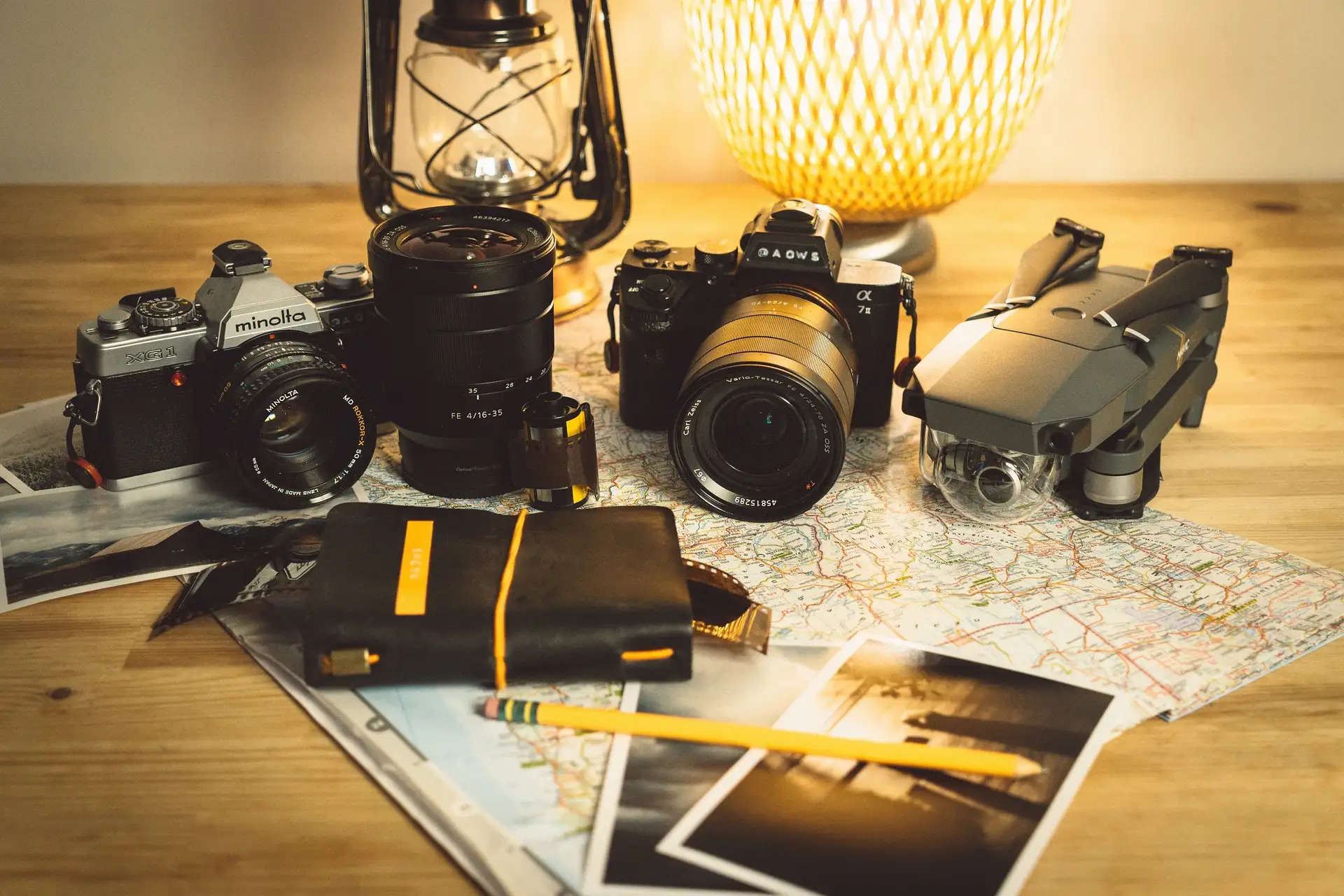 ---
Whether you are a professional or an enthusiastic photographer, if you like geotagging your photos on the go, it is then essential that you know where to invest your hard-earned money.
Understand your requirements in terms of photography, the 'must have' features on the camera you want, the brand and the technology. All are equally important.
Check out 5 best GPS cameras for geotagging your clicks on the go.
Canon EOS 6D Mark II 26.2MP DSLR Camera
INR 15, 4992
The full frame of 26.2-megapixel with CMOS sensor enables in gathering ample light helps produce color rich gradations even when the light conditions are not favorable.

With inbuilt GPS user can easily geotag the geographical coordinates to their pictures without much hassle.

With its seamless Wi-Fi/NFC connectivity that enables easy transfer of files to user's smartphones can be utilized to upload to cloud storage and even social media of their choice.
GoPro HERO11 Waterproof Action Camera
INR 43001
For those aiming high quality video stabilization this is the camera to go for.

One of the best options available for professional vloggers and influencers, as it provides exceptionally good vertical clicks.

Using the Preferences section in the camera function it is easy to turn on and off the GPS functionality.

As the name suggests, it is waterproof up to 33 feet and features a cold weather enduro battery.
Olympus TG-6 Waterproof Camera
INR 41399
Professionals who shoot in extreme weather conditions will love this camera that comes with F2.0 high-speed wide-angle lens camera.

The camera is built to endure extreme weather conditions and is ideal for underwater shooting even in freezing climates.

It is waterproof, dustproof and even shockproof that enables shooting 20 FPS.

Easy to access the geotagging function through user's smartphone makes it more likeable on the list.
Garmin Dash Cam Mini 2
INR 20383
Adventure vloggers and professionals who like shooting wildlife would love the functionality that enables in mounting the camera on the rearview mirror of your car for recording and saving videos.

It comprises a wide 140-degree lens that records 1080p video with Garmin Clarity HDR optics.

Auto upload of videos through Wi-Fi connection via secure vault online is made accessible to the user.

It is easy to track information using the GPS functionality enabling in recording and transfer of footage easy.

Voice control command is available with selected language preference to the user to enable voice commands for saving, starting and stopping audio recording and even taking pictures.
Canon EOS 5D Mark IV DSLR Camera
INR 309999
The most notable attributes of the camera are its 30.4 MP high-resolution and high-speed (full frame) CMOS sensor and an ISO range of ISO 100-32000 along with its inbuilt GPS functionality that makes it highly desirable.

With its great precision in capturing finest details it is a recommended camera for food vloggers.

Capturing fast focus accurately is possible through its autofocus points that enables in capturing stills and even shooting 4K videos.