What is Anticipatory Computing and How To Gear Up For It?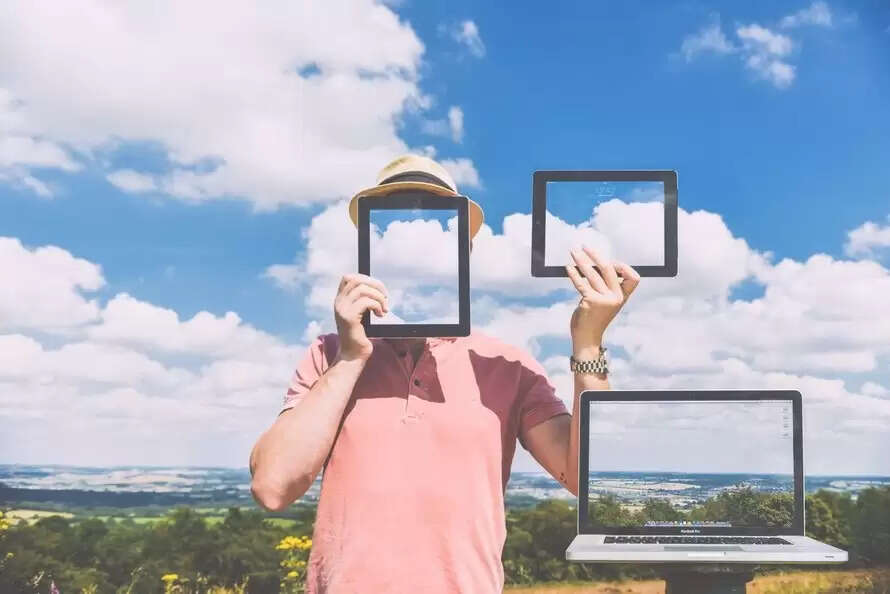 ---
Although Google's Voice Search, Amazon Alexa, and Apple's Siri are quite popular and used everywhere around the world they also sometimes make the users frustrated.
One of the most common problems users' faces is the lack of understanding by these speech-enabled assistants.
While these features do help in taking care of some basic tasks such as time-telling, weather reporting, and simply fetching information from the web, the support is only limited.
For instance, when you need to know "how you can improve your sales team's performance with advanced technologies such as Big Data" then you won't be quite happy with the results.
You will need to work on your own for the most part in that scenario. However, this all is about to change. The future is all about anticipatory computing that will take the existing speech-based assistance to a whole new level.
What is Anticipatory Computing Really?
Simply put- Anticipatory computing is a voice-driven content discovery that doesn't require an explicit response from the user.
In other words, Anticipatory Computing technology "listens" to the user and provides relevant content on the go automatically.
How is Anticipatory Computing Going to Change the Way Businesses Market and Sell?
Imagine talking to an important customer on speakerphone and he mentions a trip to Paris he took the previous weekend.
Your tablet suddenly displays a few pictures of your customer from his Facebook account in which he is enjoying his dinner with his family in a restaurant with the Eifel tower as the backdrop.
He then mentions about his plans about acquiring another rival company, and once again your tablet fetches and displays the Wikipedia page of the specific company alongside its sales report from last year.
Sounds too farfetched? Believe it or not the technology already exists, although in a basic form. In fact, all the major tech giants viz. Microsoft, Google, and Apple are all on it.
Not long time ago Expect Labs rolled out MindMeld, a proprietary anticipatory computing technology product as an API for developers of all the major OS.
With the help of the API developers can use voice processing to understand the context of user's speech and then provide relevant information without having the user to do anything.
The practical applications of Anticipatory Computing are endless.
Future ecommerce companies will use the technology to allow their customer to shop using their voice rather than typing on their phones or computers, businesses will be able to understand the needs of their customer better, and wearable technologies such as Google Glass will take social interactions to a whole new level, as users will have information on the go.
In order to stay one step head of the competition you have to gear up for Anticipatory Computing today. Here are 5 things you can do to succeed in that endeavor-
1) Establishing Your Goals
To succeed in anything, you have to have clear and well-thought goals, and the same goes with implementing anticipatory computing. You know you have to prepare for what is about to come, but how do you do that?
For starters, you can focus on equipping your sales and marketing with the tools and technology on anticipatory computing as soon as possible. Since the task is quite broad in scope it is better if you start slow, with baby steps.
As your team becomes familiar with the technology you can start implementing complex strategies.
Say, you decide to prioritize communication with your customers using Anticipatory Computing. However, you notice that your CRM team has gone overboard and the customers are moving away due to the move.
You can thus balance the situation by reducing the communication by a certain extent.
2) Assessing the State of Existing Data
You can't measure success without a reference point. Thus, before you start working on your goals it is important that you assess your current situation first. In this case what you have to assess is the state of data.
Is it clean or dirty? It can be difficult to bring organization in management when the data is cluttered. You have to assess the current state of data management so that can focus on data that is important, and make space by getting rid of what's irrelevant.
3) Devising a Strategy for Data Quality
Once you know where you stand currently you can strategize accordingly. Rather than working on all potential areas of data utilization it is better to focus only on those areas which can bring substantial results.
You can start with setting policies that govern the what, why, and when of data utilization. Once your marketing team understands the individual responsibilities and the strategy there will be no room for missing information or lack of cohesiveness.
You might also want to use a professional customer insight tools from companies including Dun & Bradstreet. In fact, you can't rely on individual sources for commercial information if you want clarity in the working.
4) Maintenance and Monitoring
You can't set up a system and forget about it. It needs regular monitoring and frequent maintenance checks. Your customers will update their information and your team has to update their databases accordingly.
According to D & B and the Sales and Marketing Institute every 30 minutes, 120 business addresses change, 30 new businesses are found, and 20 CEOs quit from their jobs.
Without frequent updating of databases, a lot of errors can occur. Your team could end up wasting huge amounts of time and resources connecting to the customers on outdated addresses and contact numbers.
Anticipatory computing will be seen growing at an exponential rate in the near future, and used in a variety of mobile and desktop devices.
By doing the homework in advance, and having strategies in place, you can ensure that when the revolution is at its peak you are set to handle the pressure.