Futuristic Cities Around The World - An Example Of Unthinkable Innovations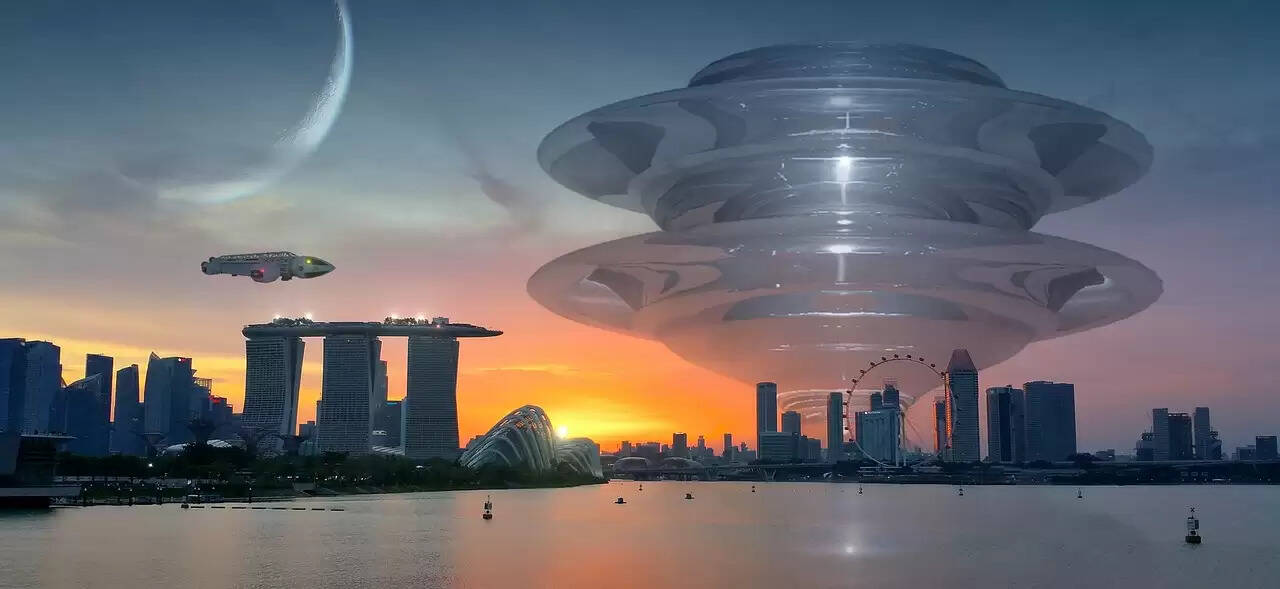 ---
Futuristic cities are well-thought and well planned cities that are created keeping in mind the sustainability factor that would be obviously filled with amenities, technology yet are built to conserve nature and natural resources shaping a constructive future for our own planet.
So, let us take a look at some of the futuristic cities around the world that are going to be built with a purpose to help humanity transcend and overcome climate change, health issues, accommodation scarcity and finding a living space that is environmental friendly.
Chengdu Future Science and Technology City, China
Location- Chengdu the capital of Sichuan province
It is a mix of urban / rural with contemporary design and in harmony with nature along with technological advancement.

With self-sufficient amenities, built as per thorough user involvement, design strategies that promote innovation / education.

The project is focused to create innovation offices, national laboratories, universities and dorms.

Area measuring 460,000 square meters, the first developmental phase is inclusive of International Educational Park.

The buildings of the area will be designed in harmony with natural landform of the site.
Oceanix Busan, South Korea
Location- Busan, South Korea
Floating city that is one of its kind with a design that reveals a progressive technology in harmony with nature.

Equipped to handle climate threats, land shortages all included in its coastal town designs.

Aiming to provide flood-proof safe community, it comprises robust network / systems between coastlines and the city.

Living, research, and lodging are the three objectives on which the entire neighborhood will be built.

Measuring 63,000 square meters with interconnected neighborhoods, initially the plan includes sheltering community of 12,000 people.

The immaculate plan includes floating floors joining the land via linkspan bridges.

Indoor-outdoor living accommodations are planned on low-rise buildings containing terraces.

The high-tech design is all inclusive of accommodating expansion of platforms from 3-20.

Coastal habitat regeneration, zero waste and circular systems, innovative mobility, closed-loop water systems, and net zero energy are all inclusive systems in the OCEANIX Busan masterplan.
The Line, Saudi Arabia
Location-Tabuk province, project initiated by the Crown Prince Mohammed bin Salman
Project is already underway with a masterplan of 170–kilometer–long linear city that is enough to accommodate 9 million people.

The futuristic city design is all set to be seated on two parallel, 500–meter-high solid skyscrapers standing 200 meters wide.

95% land is reserved to nature conservation and preservation as the city is all set to run on 100% renewable energy cutting off roads, cars or any other radiation that are harmful to the environment.

The entire city buildings are designed with mirrored covers.

With zero roads the residents will be able to avail provisions as close as 5 minute walk. Transportation facilities include high-speed trains that are inclusive of end-to-end transportation of 20 minutes.
Telosa, USA
Location- American Southwest with proposed locations: Utah, Nevada, Arizona, Idaho, Appalachian Region or Texas
The proposed futuristic city will be complete by 2030 as per the plan.

The sustainable factor includes details such as giving importance to walkers, bikers, autonomous vehicles.

The urban area will be powered up with renewable sources.

The area will contain green patches for preserving nature and adding natural beauty to the space.

Stored water will be available for reuse after proper cleaning procedure.

The city is going to be built with an aim of equitism- citizens having stake in the land within the city.

The futuristic city is all planning to accommodate a huge population of 5 million by 2050.
Smart Forest City, Mexico
Location- near Cancun in Mexico
It is said to be one of its kind due to the fact it will be built as completely self-sufficient city providing food and energy.

Priority is given to the environment and the designs are based on Mayan heritage with fusion of contemporary city designs.