The 'Signal' May Go Down?
---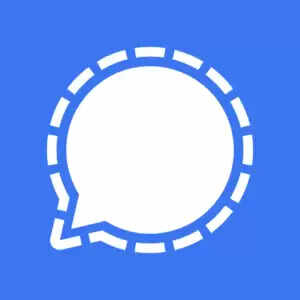 When Whatsapp decided to update its privacy policy, there was a mass exodus from the platform. In no time, the Signal and Telegram messaging apps saw a sweeping surge in new users.
Signal was more in luck as Tesla CEO tweeted 'Use Signal' while telling everyone to switch to more encrypted apps than WhatsApp and Facebook. Signal also revealed that they will never sell data and will look at donations for monetization.
However, with the second incident of 'downtime' within the last one week, the load taking ability of Signal comes under question. The Independent described this as, 'The messaging app Elon Musk told you to download has stopped working'.
'I use Signal everyday', reads a testimonial by Edward Snowden on Signal's website. As Signal does not keep record of any calls, it came across as a lucrative option to users moving away from Whatsapp. The app It collects no personal data except phone number, while Telegram still collects contact information, phone number, and the User ID. It also allows users to send 'self-destructing' messages – messages send with a pre-assisted expiration date – which disappear automatically.
However, if Signal is more secure, Telegram is the more feature-rich of the two. On Telegram, one can add up to 200,000 members in a group, whereas the number is 1000 for Signal. It has a web version, which is missing for Signal. Also, the current outages may be concerning for users who have made a complete shift to Signal for messaging.
Signal or Telegram, the choice is ultimately yours. Take an informed call!