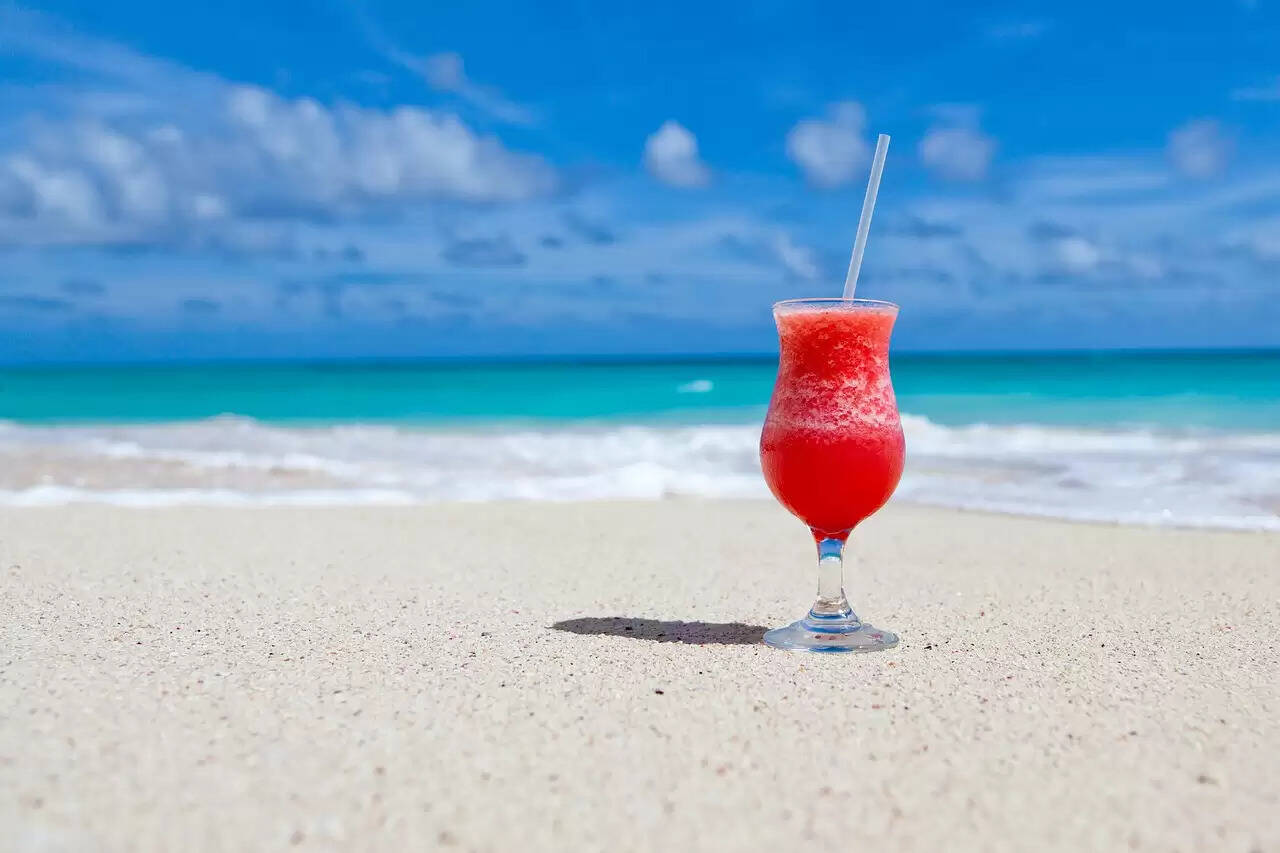 ---
Wondering how to spend your holidays, but also confused as to which destination to choose from when you know that most of the beaches are crowded with tourists.
Spending a vacation with your beloved, but looking for solitude on a heavenly beach or just looking to spend solitary time with your family or friends at a beach where you can enjoy the scenic beauty without the host of people bothering you.
Then the following list of 11 most amazing Indian beaches away from the crows will have you catch your breath with their breathtaking beauty and solitude to offer in abundance, let's discover all about them.
Gokarna, Karnataka
Beautiful bountiful cluster of beaches with white sands and its alluring beauty with it blue waters is where you would appreciate Gokarna. You will enjoy a cluster of separate beaches here, sipping coffee in makeshift cafes this place has to offer.
Beauty and spirituality combined you will experience an out of the world lifetime of serenity in one place.
Boat rides, stroll through the powdery white sand, secluded Half Moon Beach and a paradise with hammocks to relax, the sea food tastes amazing and homestays offer you the comfort of your home.
Kaup, Karnataka
If you happen to visit Udupi temple then you should visit Kaup, located in the backdrop of backwaters of the Netravati River. You will enjoy the scenic beauty it has to offer with hues of blues and greens surrounded with needled casuarina trees.
The sand is pure gold in color that looks amazing; the best part of the beach is the century-old lighthouse allowing the visitors to have a good view of the entire beach atop it.
The history of the beach dates back to the time of the famous explorer Vasco da Gama is who landed on the island in the 1490s.
Palolem, Goa
One of the most beautiful beaches in Goa, with its serene vibes that enable you to skip any tourist crowds and enjoy the vacation in solitude. You will love it for its night parties where you can hook on a pair of headphones; it is called the Silent Noise party.
Another notable feature is the coconut-studded palm forest, relaxing Ayurveda massages and yoga classes all available within the shore.
The activity this beach has to offer is dolphin-sighting tours around the Arabian Sea. There's even a couple of wildlife sanctuaries that offer sighting deer, tigers, monkeys and leopards.
Cola Beach in Goa
It is south of Goa that offers natural beauty occupied with fishing villages and spectacular landscape. The golden sands with waves crashing on this Palm Beach is amazing to look at. The beach is nothing less than a dream and offers all the solitude that you need to unwind.
Butterfly Beach in Goa
Ever wondered how it would be to visit a beach shaped as a butterfly, well why not visit the butterfly beach in Goa. The simplicity and natural beauty of this beach is something that is to watch out for. The beautiful blue waters of Arabian Sea and the trek to the beach is all worth your holiday fun.
Rushikonda, Andhra Pradesh
Beautiful clean beach, surfing, kayaking on the strong currents it offers adventure tourism to those looking for fun and adventure on this beach. It is one of the best beaches in Asia. Lush canopy and the picturesque waters make it worthwhile your visit.
Trek to rainforest and sailing is something that is enjoyable activities to those who like less of an adventure. If you love deep water then scuba diving along with other water sports activities is where you will lose your heart to the most beautiful and colorful coral reefs.
Radhanagar, Andaman and Nicobar Islands
If you like a far flung location then this beach fulfills your wish to be isolated from the world of bustling tourists. Fine sands with lush canopy and clear waters will calm you down. You can enjoy all the water sports along with trek to rainforest.
Even if you are a beginner in snorkeling, you will still be able to enjoy watching underwater coral reefs as beginners are offered lessons for snorkeling by experienced drivers.
Puri, Odisha
It is not just the famous Hindu temple Jagannath, but the beauty of this beach that offers quite shores this place has to offer. For those who are into smoking fun they have plenty full of options with edible marijuana or bhang this place has to offer.
Agatti Beach in Lakshadweep
If you are the one looking for virgin beaches then this is the best place to visit and enjoy the 36 coral islands this beach has to offer. The most scenic beauties offered by these cluster of beaches offer an amazing truly charming beach holiday experience.
Mandvi Beach in Gujarat
Located in the Kutch region Gujarat is a beautiful gem called Mandvi Beach. The beach is popular for manufacturing large number of Ships with a 400-year-old shipbuilding yard.
You will love the silent and calm waters. Another most amazing and notable feature is the historic Vijay Vilas Palace located close to this island with a history and beauty of its own.
Serenity Beach in Pondicherry
Golden sands and relaxing waves on the beach will completely relax you. This beach has a long mile to offer to its visitors who would love to indulge in numerous activities and attractions this beach has to offer.
Even if you are not interested in checking out the story trails, Sadhana Forest and the serenity beach bazar this place has to offer, or just take a stroll through the beach watching sunset or beautiful sunrise whenever you can.
So, now that you know about these amazing beaches, do include these in your go-to list of beaches for the seclusion and peace that these beaches have to offer.