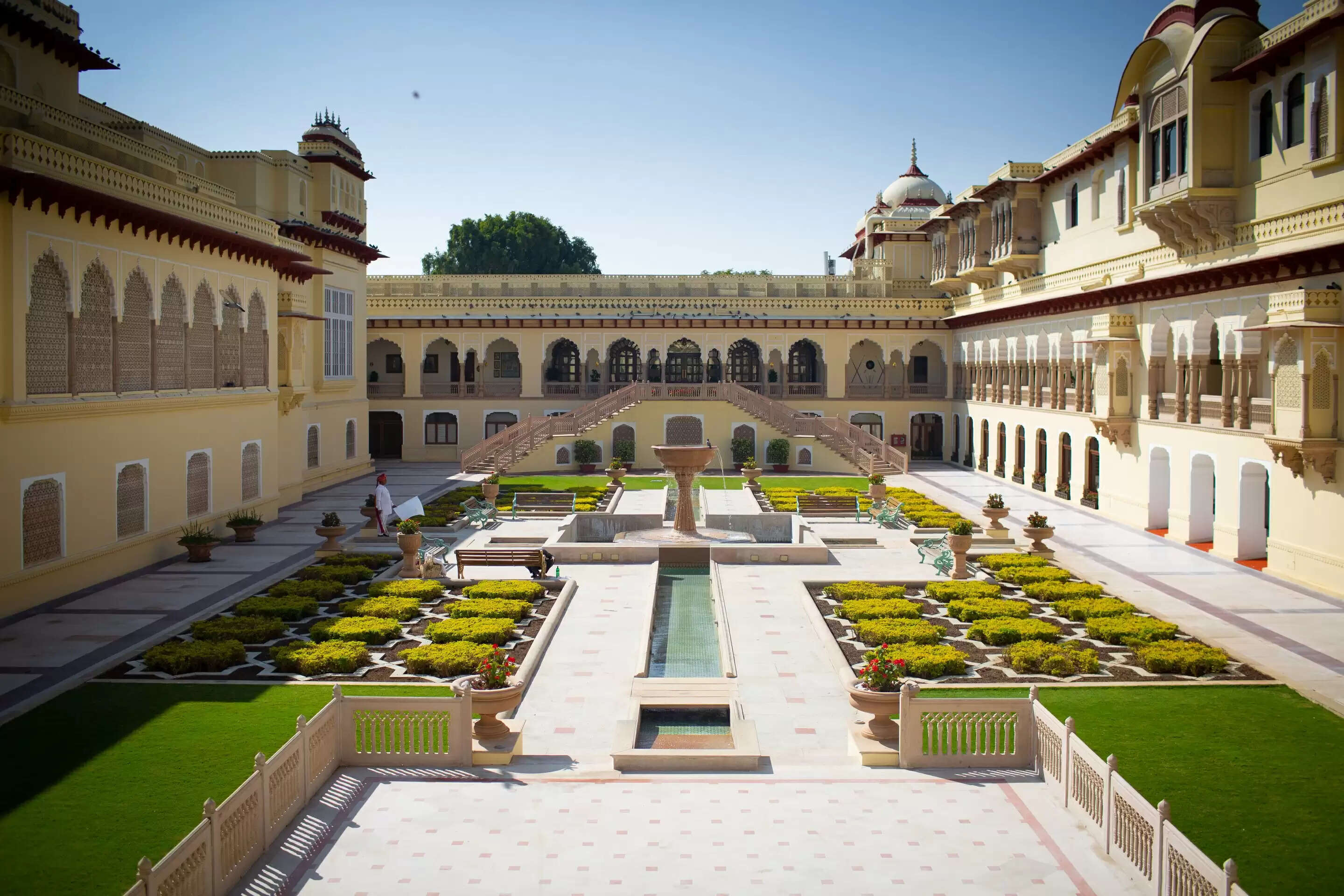 ---
Fine dining, luxurious interiors, majestic hotel suites, spectacular hotel properties and much more are all available in the spring and winters of 2023 with luxury hotel industry in its full bloom.
Travelers will be vying to get a luxury suite with exclusive access to the high-class amenities within these sprawling hotels, they were anticipating to open this year.
Let us discover 11 such new luxury hotels that are going to be ready to welcome its visitors.
Boys Hall, Kent, England
It takes 35 minutes by road outside London to reach this luxury hotel, that welcomes its visitors to a 17th-century Jacobean manor house.

It houses 10 bedrooms, walled gardens and a restaurant.

With a 4,000-bottle wine cellar, guests will surely enjoy sipping some in their private garden on the lazy summertime holiday.

The food is prepared using ingredients from its own kitchen gardens served on terraces, pub and restaurant.
Wayfinder Waikiki, Hawaii, USA
Located in the neighborhood of Honolulu, Waikiki sits on Ala Wai canal.

The island is incorporated within the interiors of the luxury island hotel by the Vanguard Theory.

Visitors will be stunned to find natural furniture and greenery that goes in sync with the nature.

The hotel incorporates a coffee shop, pool bar and an outpost of Redfish that can be reached strolling eight minutes from the beach.
The Lana, Dubai
Located in the Business Bay area besides Dubai Canal.

Foster + Partners are the brains behind its marvelous design that is a landmark destination.

Housing 225 contemporary rooms and suites with tall frame windows that provide full view of Burj Khalifa and some provide majestic view of the desert.

Exclusive Beach Club is available to the hotel guests at Palm Jumeirah, Dorchester Collection, Dubai, accessible on a boat ride that provides a beautiful scenic view to the traveler.
Riviera Maya, Kanai, Mexico
Located within Kenai Development Beachfront in Mexico.

Houses 180 suites for its guests, that incorporates a signature restaurant, beach club, spa and pool bar.

Enjoy the luxury of a large penthouse suite with exclusive access.
Kempinski Floating Palace, Dubai
Anchored on exclusive beach in Dubai on Jumeirah Beach Road.

These majestic floating villas structure guest suites welcome 156-rooms to its guests.

Each can be accessed via speed boat or direct arrival through personal boats owned by the guest.

Floating helipad is connected to the villas besides the yacht parking deck that provides parking for 16 yachts.

Primary building structure comprises four parts that connects with glass pyramid in the middle and is inclusive of 5-star hotel luxury amenities.
Kimpton Naranta, Bali
Located near Bali National Golf Club.

Offering a 50-villa boutique resort to its guests with exclusive access to each guest individually.

These are more like secluded sanctuaries that offer personal soaking tub with indoor/outdoor rain showers to its guests.
Mandarin Oriental Costa Navarino, Greece
Located in the Bay of Navarino on the southwest coast of the Peloponnese.

Houses humongous 48 earth-sheltered pool villas that comprises 51 guestrooms.

Enjoy the luxury of large spa and indoor-outdoor pool.
Collegio alla Querce, Tuscany
Located on north of Florence city center that is marked as UNESCO World Heritage Site.

This hillside hotel houses 82 rooms inclusive of 61 guestrooms, 20 suites, and a 2,250-square-foot signature suite.

Luxury amenities for the guests are inclusive of outdoor pool, art gallery, wine-tasting room and a boutique.
Bulgari Tokyo, Japan
Set within a skyscraper the hotel building is set exactly 240 meters high.

The top seven floors with an area of 16,000-square-foot Bulgari Spa, restaurants, bars and outdoor terrace.

It includes 82-foot indoor pool with the swankiest grandeur you will ever find.
Banyan Tree Ilha Caldeira, Mozambique
Located on the private island of Ilha Caldeira off the coast of Mozambique.

Houses 40 exclusive pool villas to its guests with a stunning view of oceanfront.

The island is known to include a scuba diving spot with world class amenities and natural beauty known to have diverse coral and marine life.
Hotel Vermelho, Melides, Portugal
Vermelho or Red in Portuguese as its trademark color that houses 13 rooms.

Aesthetically curated with beautiful art design that includes local tiles and art.

Exclusivity is where the hotel stands; it would not be easy to make a booking for this luxury hotel.