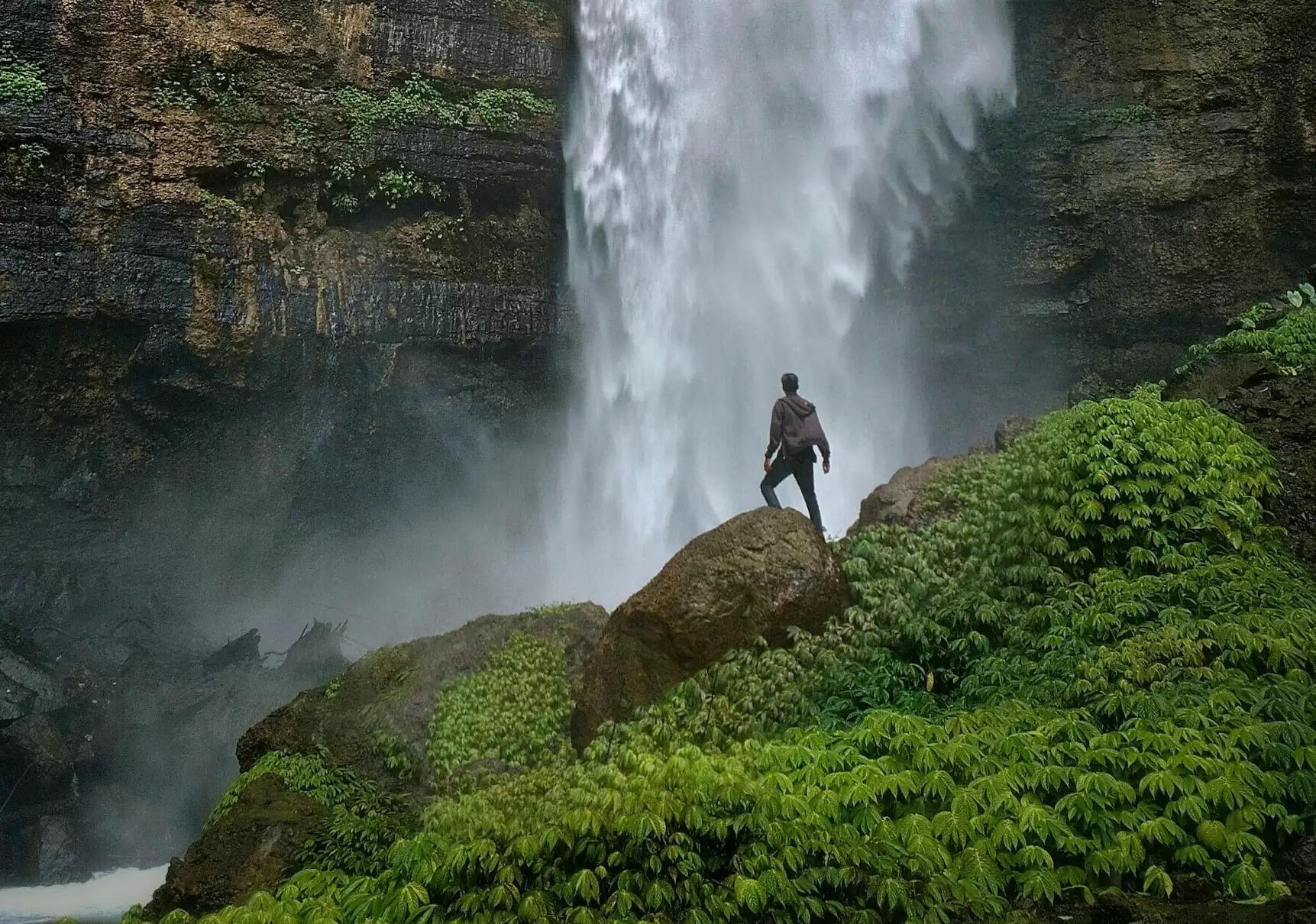 ---
Leaving the drudgery of work and the office behind to indulge in some adrenaline-filled fun can surely make life more worthwhile.
Enter 'adventure sports.' They're not just for adrenaline junkies, but also for those looking for thrilling experiences that ignite their senses and get their blood rushing.
So, indulge in these 5 adventure sports to get your adrenaline pumping.
Surfing (Kovalam)
Recently, a site run by locals has gained popularity among adventure tourists seeking surfing experiences. These locals, hailing from fishing villages, operate surfing schools.
The coastal town is renowned for its buoyant waves, perfect for enjoying the aquatic rides on the blue waters. The East Coast, with its sandbars and rocks, offers ideal conditions for surfing enthusiasts throughout the year.
Additionally, the annual Covelong Point Surf and Music Festival provides another compelling reason to visit.
Waterfall Rappelling (Shillong)
Shillong offers a unique rappelling experience known as waterfall rappelling.
Enjoy the thrill and demonstrate deftness as you go against the flow of the waterfall, tackling a 40-foot drop at Elephant Falls before you begin your ascent to the top.
The clear waters are refreshing, and the steep climb provides the adrenaline rush one seeks, along with the muscular challenge required to complete it.
Bungee Jump (Rishikesh)
Why not indulge in a free fall, with just a string holding you, as you dangle 83 meters towards the Hyul (a Ganga tributary)?
Sounds thrilling, doesn't it? Mohan Chatti village boasts a bungee jumping point atop its cliff.
Founded in 2006 by Cpt. Rahul Nigam (ex-army), it has since recorded over 1,00,000 jumps. Don't fret about safety measures; they are strictly followed at the jump zone.
Enjoy a 360-degree inverted view of the landscape as you take that leap of faith.
Skiing (Solang Valley)
Manali is certainly a popular tourist spot, but just 14 kms away lies Solang Valley, a stunning winter wonderland that welcomes tourists eager to dash through the snow in their ski gear and revel in frozen fun.
This hill station is also ideal for gliding through the snow between October and March each year.
However, to make the most of it, the best time to visit is January.
Caving (Meghalaya)
Caving is the adventure sport where enthusiasts explore wild caves.
Meghalaya is a prime destination for caving, and typically requires a commitment of 5-10 days to fully enjoy the experience. Don't forget to bring your gear and caving equipment as you navigate these wild caves.
The experience of traversing flooded passages, encountering cave life such as bats, crabs, beetles, and small fish, and squeezing through narrow corridors is unforgettable.
The lengthy inner trail of Krem Liat Prah offers a matchless, once-in-a-lifetime adventure.