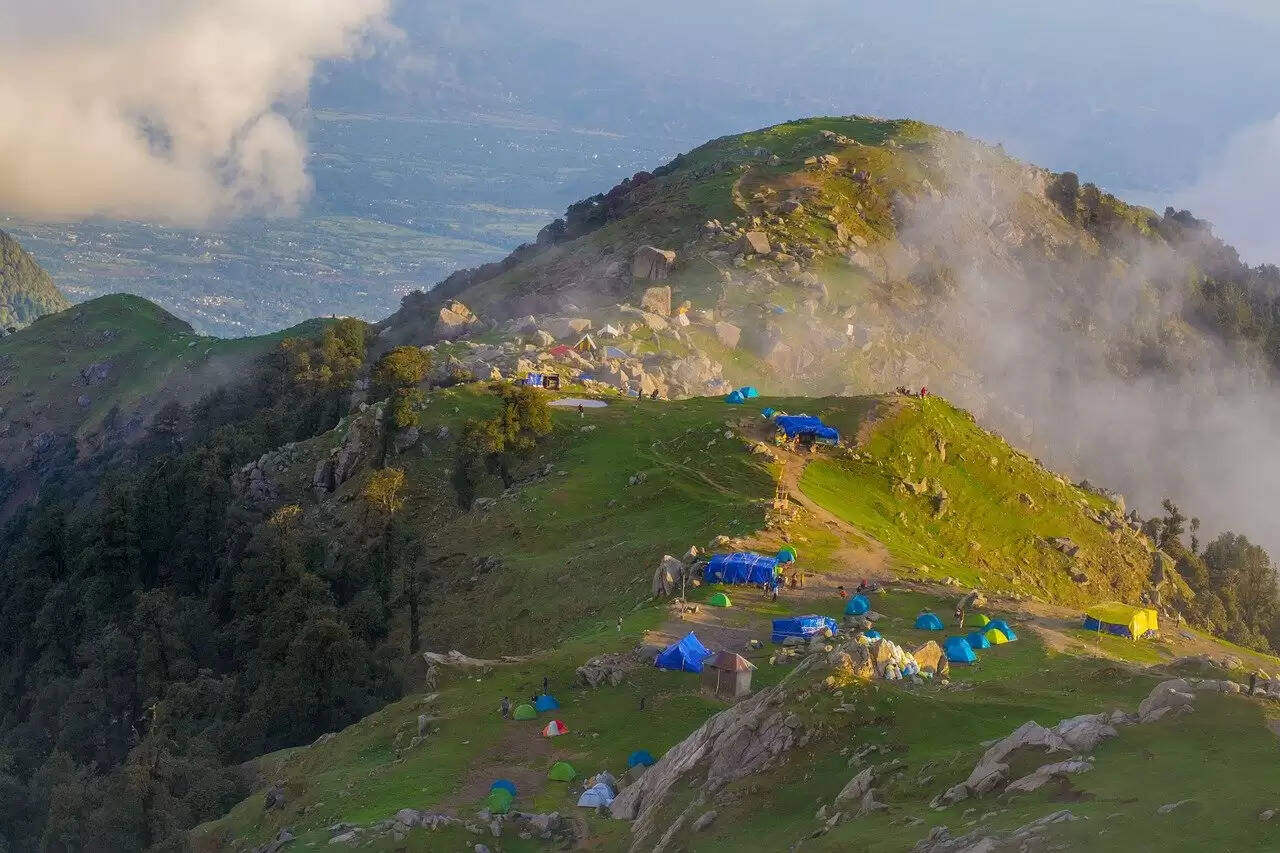 ---
The most overlooked places in Himachal Pradesh are its historical towns and villages, waterfalls, forests trails, streams and parks. These spots provide a peaceful escape from the overcrowded tourist destinations around Manali while still offering views of majestic mountains.
Himachal Pradesh is one of India's best kept secrets with many beautiful sites to explore outside popular locations such as Manali or Shimla that attract large numbers of tourists throughout the year. Here are 8 of these places where you can plan your next visit: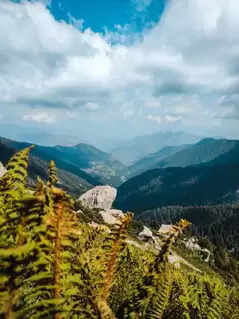 Chur-dhar, also known as Churi-Chandni Dhar (Bangles of snow ridge) is located about 95 kilometres from Kasauli. The Churdhar peak is one of the most prominent peaks in the Shivalik range, towering at an impressive height of 11965 ft.
The peak is surrounded with a 56 square km forest sanctuary, which make the trekking a bliss, especially for wildlife lovers. It offers beautiful panoramic views and is known for its ancient rock-cut sculptures, temples and monasteries. Along with Kullu Manali, this place serves as one of the two starting points of the Kullu–Manali route. The best time to visit Churdhar is during the summer.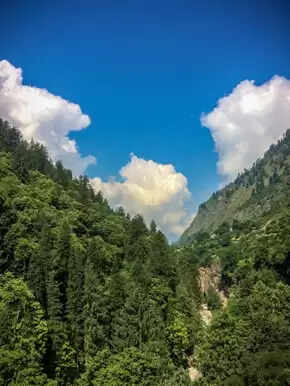 This popular hill station, located about 75 kilometres from Manali, has a quaint village with lush green meadows, apple orchards and dense forests on its slopes. The place offers a great opportunity to experience the region's unique culture and cuisine, as well as have some fun at its many pubs and discotheques.
Kasol is famous for its trekking trails but as a tourist, you can spend great time here shopping at the many boutiques selling both traditional Indian wares as well as imported goods. The place is popular among foreigners for its relaxed atmosphere and cheap accommodation.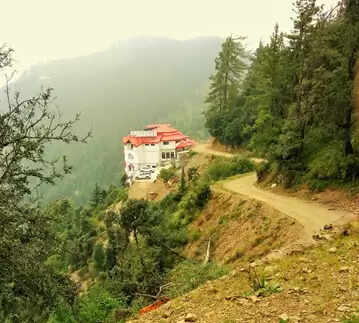 One of the most popular winter escapes, this hill station is about 15 kilometres from Shimla. When you visit Kufri, it's unlike most towns in higher mountains because there are a lot of sports and adventure opportunities for travelers.
You can do some trekking here or take a pony ride to Sunset Point that offers views of the snow-capped Himalayan peaks. The entire place is surrounded by lush green hills and a varied birdlife.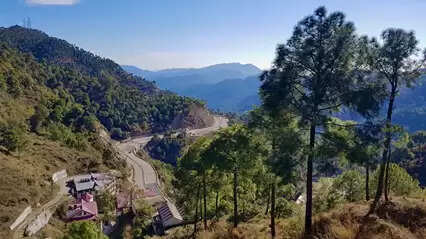 This beautiful hill station with serene green surroundings is about 30 kilometres from Shimla and just 22 kilometres from Kalka. It is a great place to spend some quality time amidst nature with your family or friends.
You can take long walks in the area, go for bird-watching excursions and visit the tribal museum and heritage temple.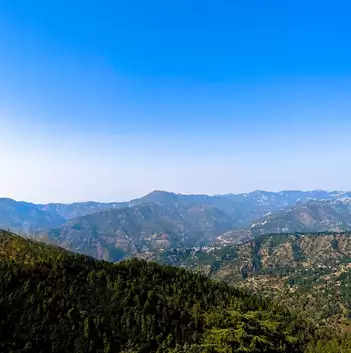 Chail is a small settlement with a beautiful palace surrounded by fragrant pine forests that offer scenic trails for walks or mountain biking. There's more to do than just taking in the views here; the place offers paragliding opportunities too, if you're game for a little adventure.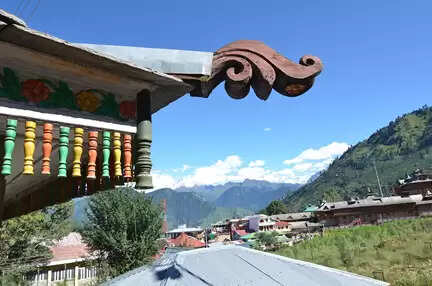 Image credit: By Vivek.Joshi.us, via Wikipedia
Located on the Kinnaur Kailash Highway, about 12 kilometres from the Hindustan Tibet Road in Shimla district is the small village of Sarahan. At an elevation of 2200 metres and surrounded by dense forests, this mountain retreat is known for its imposing Nanda Devi Temple.
The place is also home to the Dalai Lama's temple, which he visited in the 1960s and again in 2000.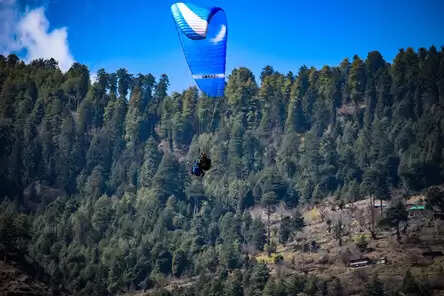 Just four kilometres from Manali, Kullu is a popular town that serves as a gateway to several adventure options like paragliding and river rafting.
You can also visit the Raghupati Temple, built in a Rajasthani style of architecture with dragons adorning its eaves. The town is known for the Shri Parshuram Mahadev temple, which has rare idols and carvings.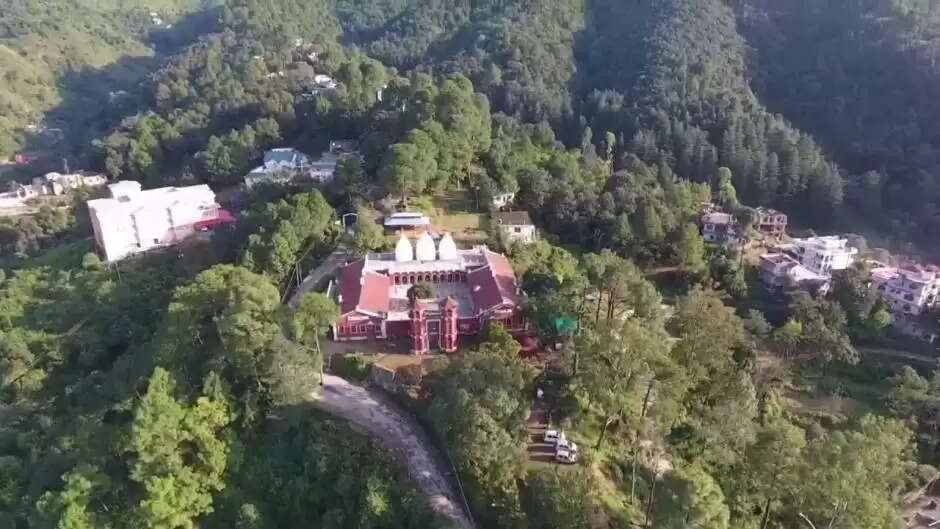 Top view of Mahamaya Teample. Image credit: Sundernagar | District Mandi, Government of Himachal Pradesh | India (hpmandi.nic.in)
Located about 115 kilometres from Shimla, this is an important town on the road of the Kullu–Manali route. This beautiful town is famous for its temples including the Mahamaya Temple, Haateswari Temple, Sheetla mata Mandir Bhoun and others.
Another famous place to visit, while in Sundernagar is Shukdev Vatika, which has an ancient cave, dating back to the Puranas. Legend says that Saint Sukhdev meditated at the place. Perched at an altitude of 1174 meter, this peaceful town is blessed with natural beauty.