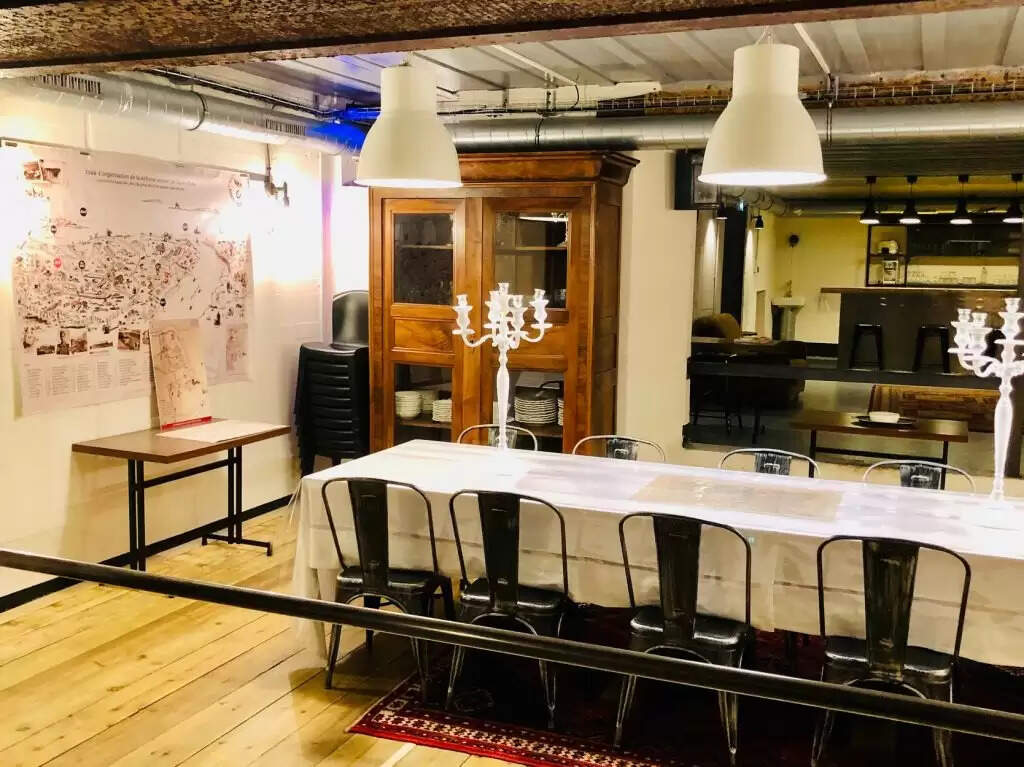 ---
When people go to France for a vacation, nobody wants to stay in a place that fails to give them a scenic view from their windows. However, on the contrary, there is one particular underground stay in France, which has become extremely popular among the tourists.
Bunker L479 is an underground bunker in France from the time of World War II, which has been restored and remade into a beautiful underground Airbnb stay.
It was made by the German troop during the Second World War in northern France. Situated on the Breton coast in Saint-Pabu, Bunker L479 is accompanied by several other bunkers.
The restoration of this bunker turned Airbnb is credited to Serge Colliou, the man who purchased a plot of land around one of such bunkers. Subsequently, he spent over 18 months to dug out, clean, and renovate the Bunker L479.
The bunker, which was used by German troops to defend themselves from the opposition during the World War 2, has been turned into a rental that can accommodate up to eight people.
The 400-square-meter (4,300 square feet) structure of the Bunker is equipped with a bar and also has a living room.
Even though the bunker has been turned into a luxurious habitable Airbnb guesthouse, Serge made sure to keep the historical prominence of the place intact.
Bunker L479 gives an insight into the war with the war-time touches such as helmets, reproduction guns, and signs on the walls present in the guesthouse.
Breton coast of Saint-Pabu was an active war location during the World War II. The northern coast is still a living evident of all the events that took place during the war.
The area, which was once operated as an active radar station, has half-buried concrete bunkers along the sandy beaches even today. These places certainly hold historical importance in the entire world.
Someone had to take care of these historic structures. One such person is Serge Colliou, who not only restored the Bunker L479 but also had taken it upon himself to preserve and protect more such bunkers. Colliou said that he wanted to give these bunkers a new life to move on from the past and not live in it forever.
Although Colliou has kept historical cues in the bunker to maintain the historical prominence, the Bunker L479 is not a museum either.
This bunker was opened as an Airbnb house a year ago, and since then, many guests, including Germans and French, have stayed in the bunker during their visit to France.
There are many other such bunkers that can be put in for better use, like Bunker L479. The good news is, several places, people, and authorities have taken a step to restore such historically prominent sites. Places like Saint-Nazaire, La Rochelle, Brest, and other areas have taken steps to rehabilitate these bunkers.
So, if you plan on visiting France for your next trip, you must try staying at the World War II Bunker L479.
Image credit: https://www.bunker-l479.com/