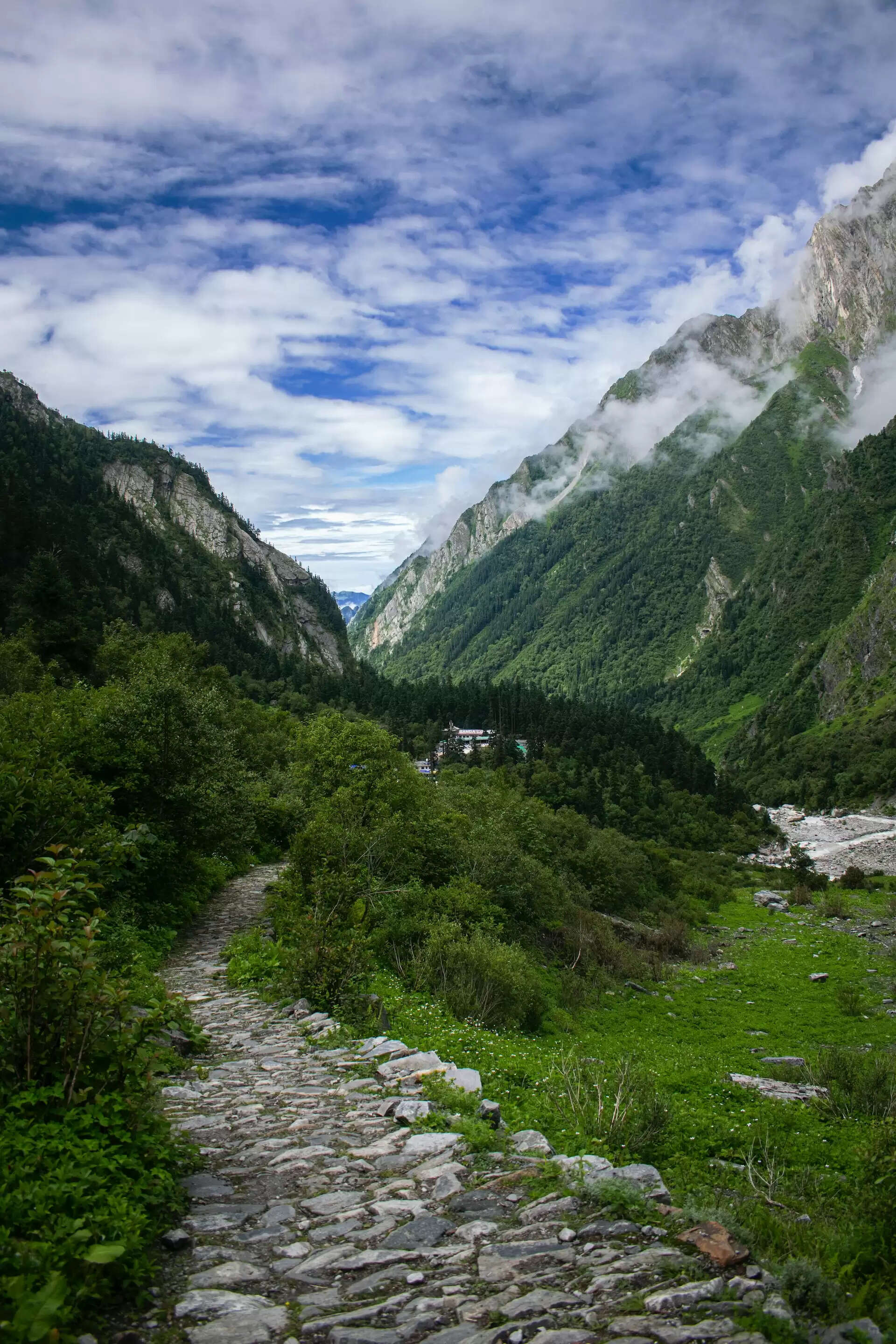 ---
Why follow the crowd to bustling tourist hubs when you can find solace in nature's embrace?
Imagine a place where nature's beauty remains untouched, where serenity sings, and where each moment allows you to break free from the daily grind.
Enter Jadung, Uttarakhand's best-kept secret. Let's dive into the charm of Jadung and explore why it deserves a top spot on your travel wishlist.
Discover Jadung: A Hidden Gem
Nestled on the border of Uttarkashi, Jadung is more than just a village; it's an experience curated by the Uttarakhand Tourism Development Board (UTDB). As a pioneering step towards sustainable tourism, Jadung stands as a beacon, being one of the first villages near the Tibet Border to embrace this initiative.
Reborn from the shadows of the 1962 Indo-China war, today's Jadung is a canvas of new beginnings. Beyond its historical significance, the village now plays host to Astro-tourism, inviting travelers to indulge in hiking adventures, immerse themselves in tribal culture, embark on thrilling treks, and pitch tents amidst the pristine nature that cloaks the region.
As for the setting, imagine this: Perched at an altitude of roughly 3,800 meters, Jadung is a mere 45-50 kilometers from Harsil. If you've ever pictured a village that seems straight out of a fairy tale with snow-kissed peaks and verdant landscapes, that's Harsil for you. And Jadung? It's the continuation of that dream, picture-perfect in every way.
Unveiling Jadung: Why It's a Must-Visit
Jadung isn't just another destination; it's an invitation to witness nature's untouched masterpiece.
Here's why you should consider answering its call:
Embrace Pure Nature: Championed by the UTDB, Jadung epitomizes sustainable tourism, allowing you to experience nature in its purest form.
A Stargazer's Paradise: Dive deep into the cosmos with Jadung's clear skies, a rarity in our modern world. With negligible light pollution, it's an astro-tourism haven supported by the Central Government.
Conservation and Community: By visiting, you're supporting governmental environmental efforts that empower the local culture and community. Plus, there's an array of nature's wonders waiting to be explored.
Wellness in the Wilderness: Engage in activities like bird watching, trekking, camping, and hiking. Ever heard of forest bathing? It's nature's therapy, and Jadung provides the perfect setting to rejuvenate both mind and body.
Thrills at Nelong Valley: Just 40 km from Jadung, it's often called the 'Ladakh of Uttarakhand'. Adventure enthusiasts, this mountainous treasure is for you!
Immerse in Local Lore: Dive deep into the traditions of the region. Savor local delicacies, understand the tribal way of life, and enrich your journey with authentic experiences.
In essence, Jadung promises an experience that's as rich in adventure as it is in authenticity.
Journeying to Jadung: Your Travel Guide
By Air: Touchdown at Dehradun's Jollygrant airport, which is about 255 km from Jadung.
By Rail: The Haridwar Junction railway station, situated roughly 263 km away, serves as the nearest rail connection.
By Road: If you're hitting the road from Delhi, Jadung is approximately 480 km away, connected by a well-maintained network of roads.
A Gentle Reminder: Embarking on a journey to Jadung requires a tad more preparation than a typical online booking. You'll need to secure a travel permit from the district magistrate's office in Uttarkashi.Depending on various factors, this could take anywhere from a day to a week. Only with this permit in hand can one truly set forth to explore the wonders of Jadung