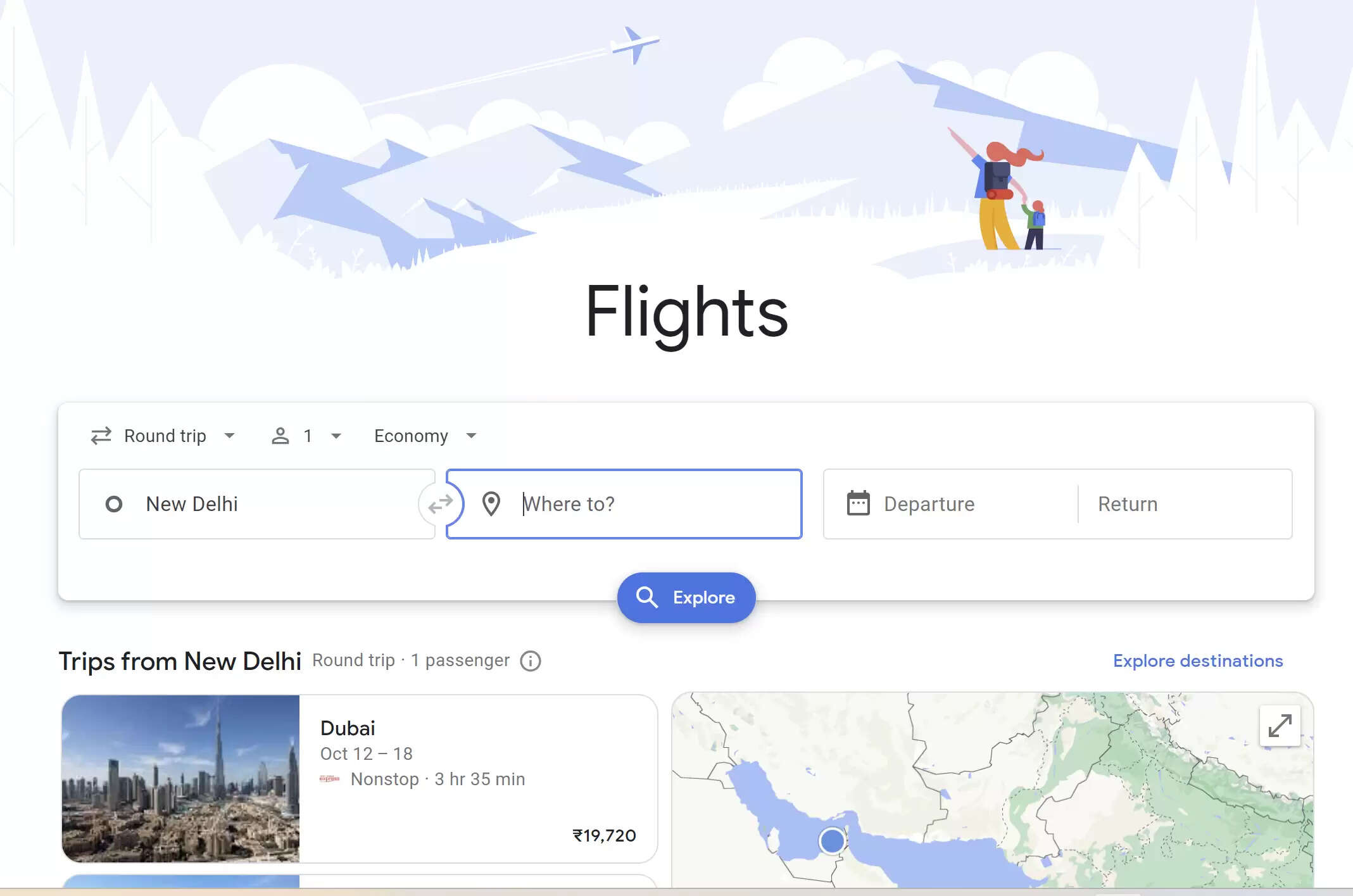 ---
Booking flights and browsing for hotels is not at all fun when you are short on time and looking for the best deals. It is a tedious task that is time consuming and confusing too. However, with new Google Flight feature, you will find it convenient and a lot easier.
Recently launched Google Flights feature provides the user with convenient travelling experience that is affordable and helps in quickly browsing and booking hotels and flight tickets. With this new feature a user will never have to worry about overpriced flight tickets.
Google Flights Feature
The feature monitors the fluctuating prices and renders the best deals to the user.

The prices rendered in its search results are authenticated with a "price guarantee" badge depicted with a shield icon with a dollar sign against each air fare ensuring the fare is fixed and won't drop further.

Even after booking the flight, Google would still continue monitoring the price until the time of departure.

Best part is if the fare drops lower the traveler will receive the difference through Google pay.

All the updates are available to the traveler via notification on the Google Pay app and even on email.
T&C Applied
Note like any other deal this too comes with T&C:
The price difference should be greater than USD 5 (INR 410), to be eligible for money back. The maximum amount that a traveler can receive annually is USD 500 (INR 41,062) for a maximum of three bookings.

The traveler's country or region should be US to view and book flights with price-guaranteed flights and their currency should be in USD.

At present Book on Google feature enabled by airlines are the only ones with the offer that too with one–way and round–trip flights departing from the United States.

It is mandatory for the traveler to have a US billing address and phone number to make use of Book on Google web page.

It is essential for the traveler to log into their Google accounts to use the web page.
Scanning Hotels
It is easier to search for reputable hotels with genuine reviews and good amenities with surrounding tourist attractions with a single tap on Google.

Looking for luxury hotels will render results of best luxury hotels on the traveler's smartphone with multiple icons against each property representing: location, reviews, ratings, pictures, website and additional details in a user-friendly swipeable story format.
Explore
Checking tourist destination is made easy using Maps / Search; all the suggestions are rendered within the search with all the possible tourist attractions along with details that would include experiences of other tourists and visitors.
These features by Google Flights makes it easy for a traveler and for anyone who is looking for better online flight / hotel deals without making it a cumbersome task. User-friendly features and swipeable features renders best results within few seconds that for sure makes life a tad bit convenient without stressing over looking up multiple results at your fingertips.