---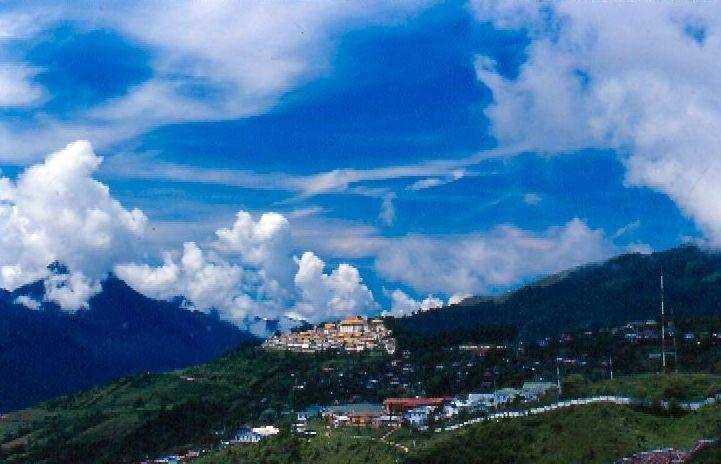 10 less visited hill stations in India which you should travel to, at least once!
Heading out to a lesser-known and lesser-explored hill station instead of the common ones can mean that you get to witness a part of India's geography that is pretty much untouched by commercialisation. There is a certain pleasure in exploring geographies that few people know about and India has a treasure trove of these in the form of gorgeous and pristine hill stations. Here we bring to you some of India's hidden hill station gems which you should travel to, at least once in your lifetime.
Tawang, Arunachal Pradesh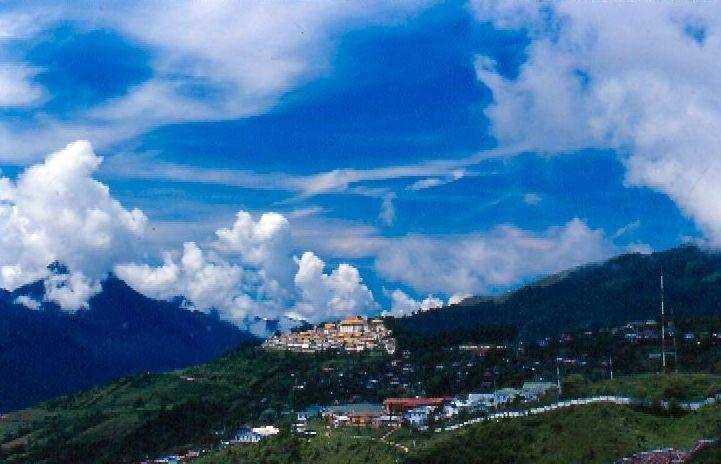 Image credit: Soumyanath [Public domain], via Wikimedia Commons
There is a reason why this tops our list of less-visited hill stations in India — it's in a state few people have visited. Expect breathtaking views from this gorgeous hill station that is totally untouched by most kinds of commercialisation. It's about 500 km from Guwahati and you can reach it by hired or private car. You can trek too. Pangang Teng Tso Lake and Shonga-Tser Lake have water that is so clear and translucent that you will be able to see the reflections of the mountains and hills surrounding them! You will need an Inner Line Permit to enter Arunachal Pradesh which will not be difficult to obtain.
Chaukori, Uttarakhand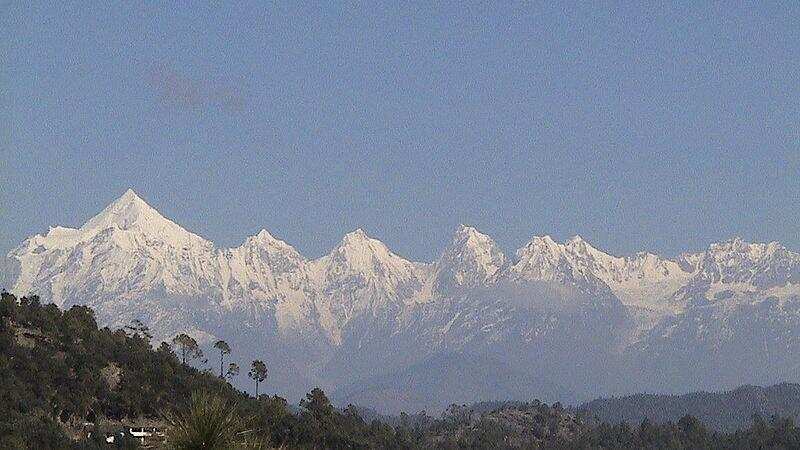 Image credit: Tribhuwan [CC-BY-SA-3.0], from Wikimedia Commons
If you are looking for a hill station that is not only lesser-known but easy-to-reach as well, Chaukori in Uttarakhand can fit the bill perfectly. It's truly a retreat for city people and there is a pleasure in waking up to sun rays kissing the horizon. From here, you will be able to take in the beautiful views of the Nanda Devi, Panchauli and Nanda Kot mountains. It's easy to reach Chaukori by taking a taxi from the Kathgodam railway station.
Yelagiri, Tamil Nadu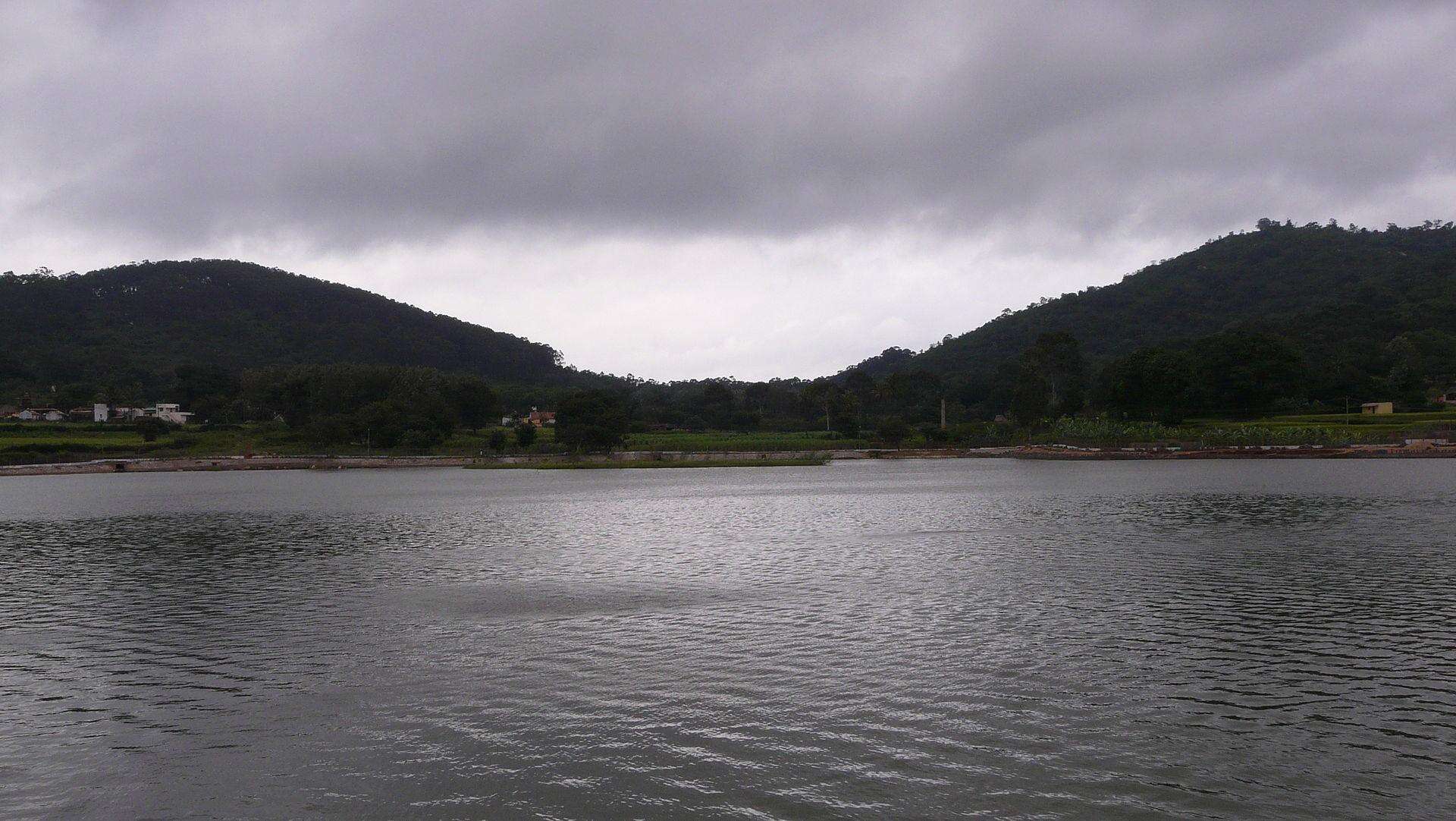 Image credit: By Ashwin Kumar (Flickr: Yelagiri Lake) [CC BY-SA 2.0], via Wikimedia Commons
Most people have grown up hearing about hill stations like Kodaikanal and Ooty. But Yelagiri in Tamil Nadu is not only right up there but the fact that it gets fewer tourists make it all the more attractive than the others. If peace is something you are looking for on your next holiday, you can trust Yelagiri to give you that. You have the option of enjoying boat rides at the Punganoor Lake. Trekking and paragliding are also available. Reaching Yelagiri is not difficult with buses and private cars available from Jolarpettai Junction railway station. Resorts and villas are available for accommodation purposes here.
Haflong, Assam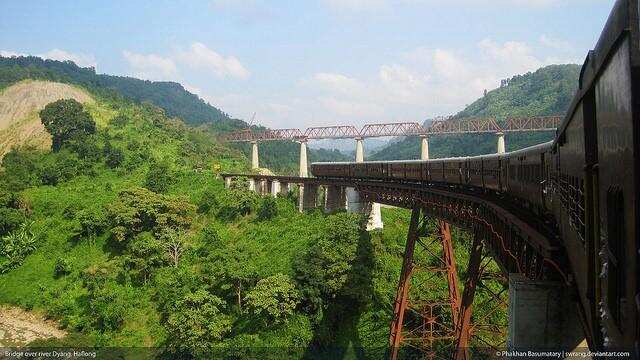 Haflong, Assam (via)
Charm is what Haflong in Assam has in abundance of. If you are looking for a lesser-known hill station that hasn't seen the ravages of commercialisation hitting it yet, this can be quite the place for your next holiday. Anytime between October and April is a good time to visit it. What is fascinating about Haflong is that not only do you get to enjoy a hill station, you also get to see the most charming little rivers here. The hills have more than 2 lakh varieties of flowers, so prepare to be mesmerised by the natural beauty of the place. Also, traditional Assamese food is something you will enjoy here.
Pelling, Sikkim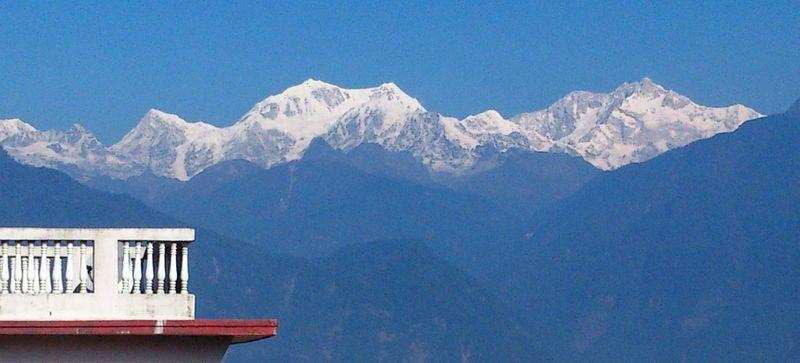 View of Kanchenjunga Mountains from Pelling. Image credit: By Nitin Ticku, via Wikimedia Commons
Gangtok is a part of Sikkim that people love to travel to because of all the natural beauty. However, if you are thinking of traversing a road less travelled, perhaps Peling can be an ideal choice. Pelling is not tourist-y and it's also smaller than Gangtok, but it has some pretty awesome treks. Some points worth visiting here are Khecheopalri Lak, Khangchendzonga waterfalls, Changey and Pemayangtse monastery. Reaching Peling is no problem as share taxis are available from both Gangtok and Siliguri.
Dhanaulti, Uttarakhand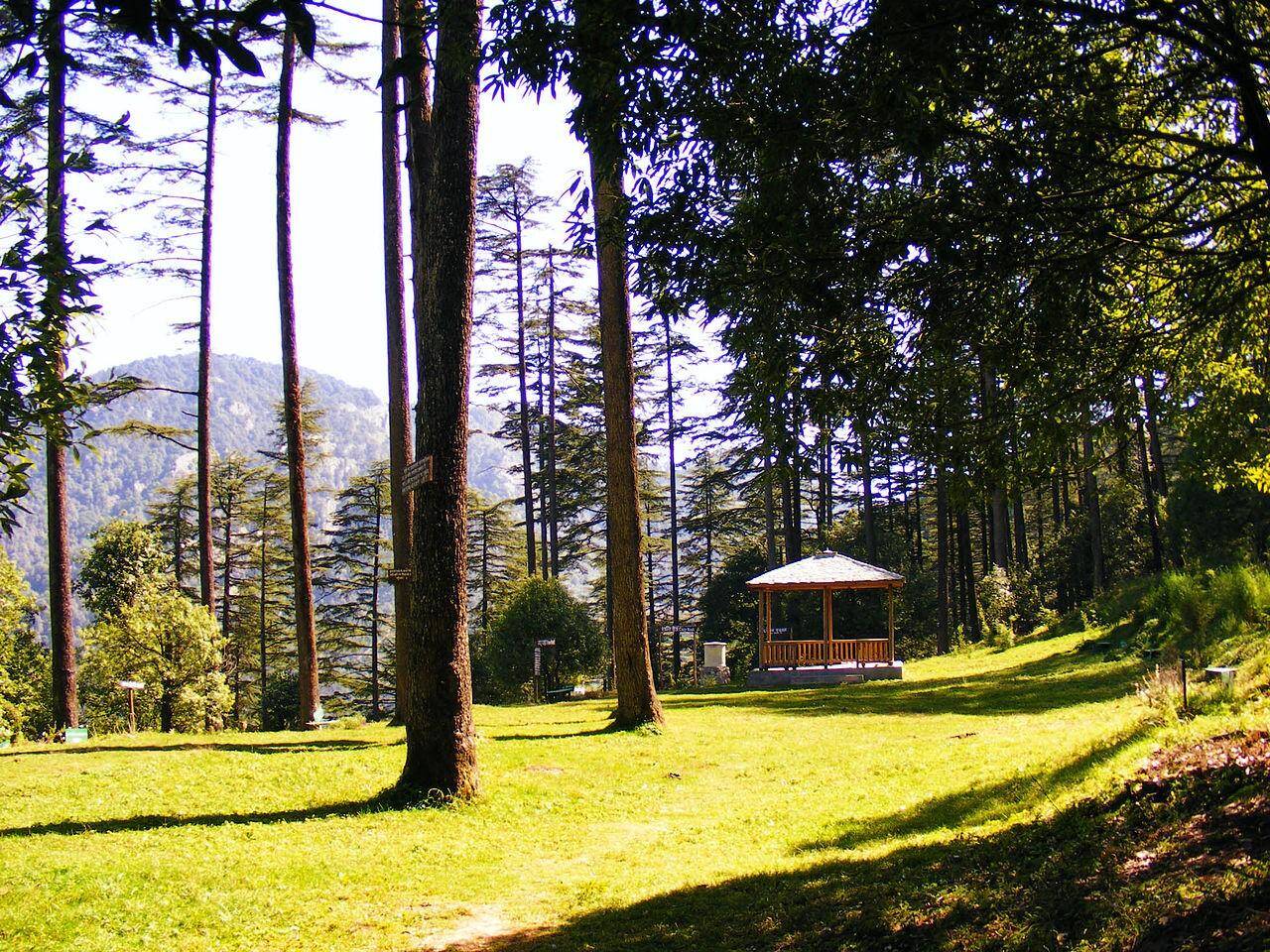 Image credit: Alokprasad at English Wikipedia, CC BY-SA 3.0
Uttarkhand is a favourite with hill station-lovers and Dhanaulti is a lesser-explored part of the state's landscape. It is about 28kms away from Mussourie, a much-loved hill station but the fact that it is a lot quieter and sleepier is a plus point. If you need a break from the fast-paced city life but don't want to travel to a place that has seen too much commercialisation, Dhaunalti can be a wonderful option. It is well-connected by taxis and buses from Dehradun, which you can reach by train. There are resorts and hotels here as well so it won't be a problem finding accommodation.
Chikhaldara, Maharashtra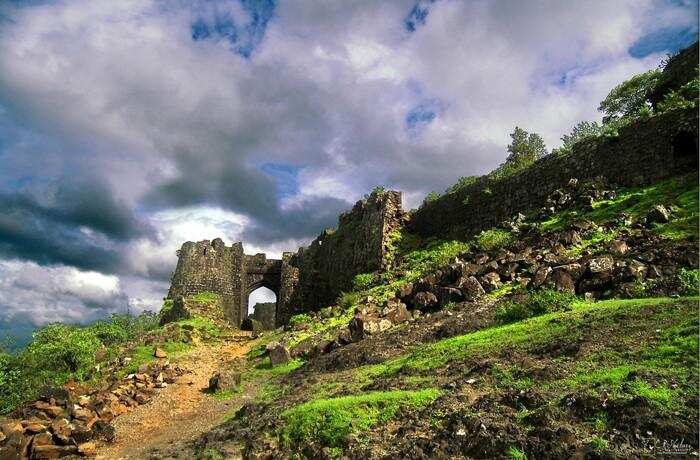 Gawilghur Fort. Image credit: By C. SHELARE (Own work), via Wikimedia Commons
If you are looking for a hill station in Maharashtra that you can travel to on a weekend without any trouble, do check out Chikhaldara. The best time to visit is anytime between October and March. There are quite a few points of attraction here including a tiger resort, Kitchakdhari Lake and Gawilghur Fort. There is also a wildlife museum and some temples around so you can be assured that you won't be bored here.
Ponmudi, Kerala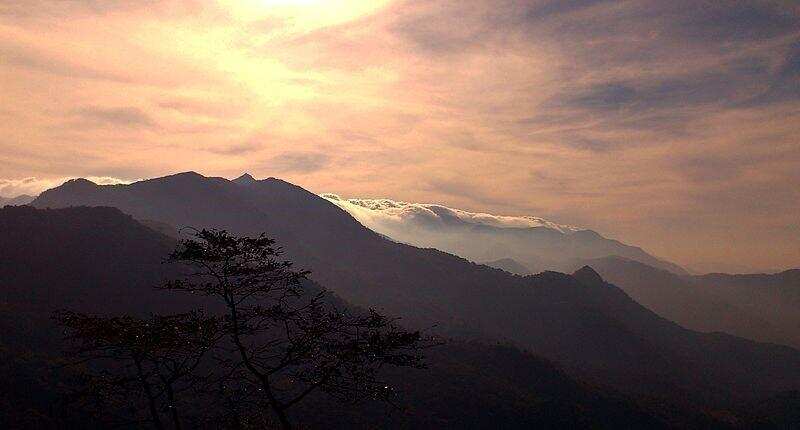 Image credit: By Arunelectra (Own work), via Wikimedia Commons
Have you always been someone who is fascinated by the beauty of the sunrise and the sunset? Well, Ponmudi can be just the perfect place for your next holiday then because it will give you ample opportunities to witness the beauty of the sun! It has all the things you may be looking for in a hill station including gorgeous views and awesome weather but the sunrise is something that you will find beauteous here.
What is great is that not only is staying at Ponmudi wonderful, but travelling here is lovely too if you have your own car. Driving there you will be witness to a number of beautiful brooks and streams, which will make your journey all the more pleasurable. Travelling by road to Ponmudi from Thiruvananthapuram is your best option.
Coonoor, Tamil Nadu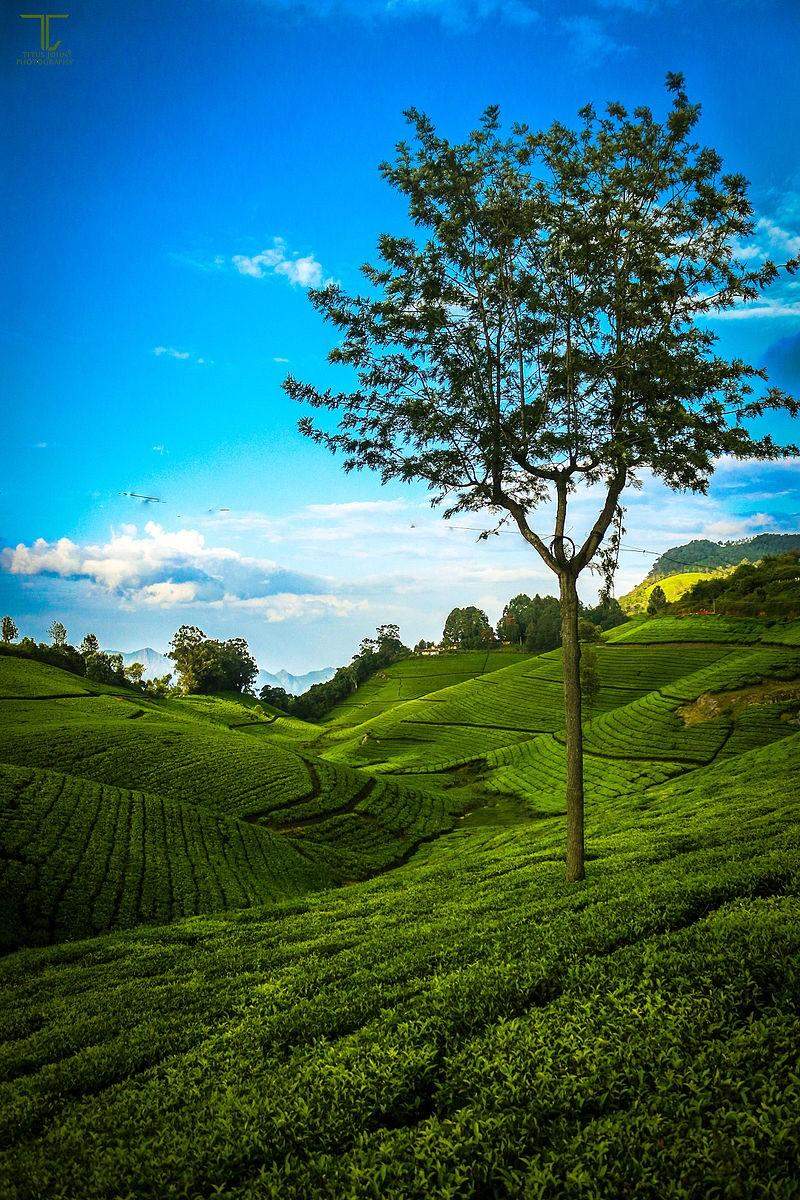 Image credit: By Titus John – Own work, CC BY-SA 4.0,
Tamil Nadu has many beautiful hill stations but if staying away from the tourist crowds is something you wish to do, Coonoor can be a great option. The tea gardens are the most fascinating part of its beauty. If you are into trekking, you will have many options to enjoy this activity here too. Coonoor has everything that Ooty offers. The plus point is that you get to enjoy all that minus the tourist crowd.
Idukki, Kerala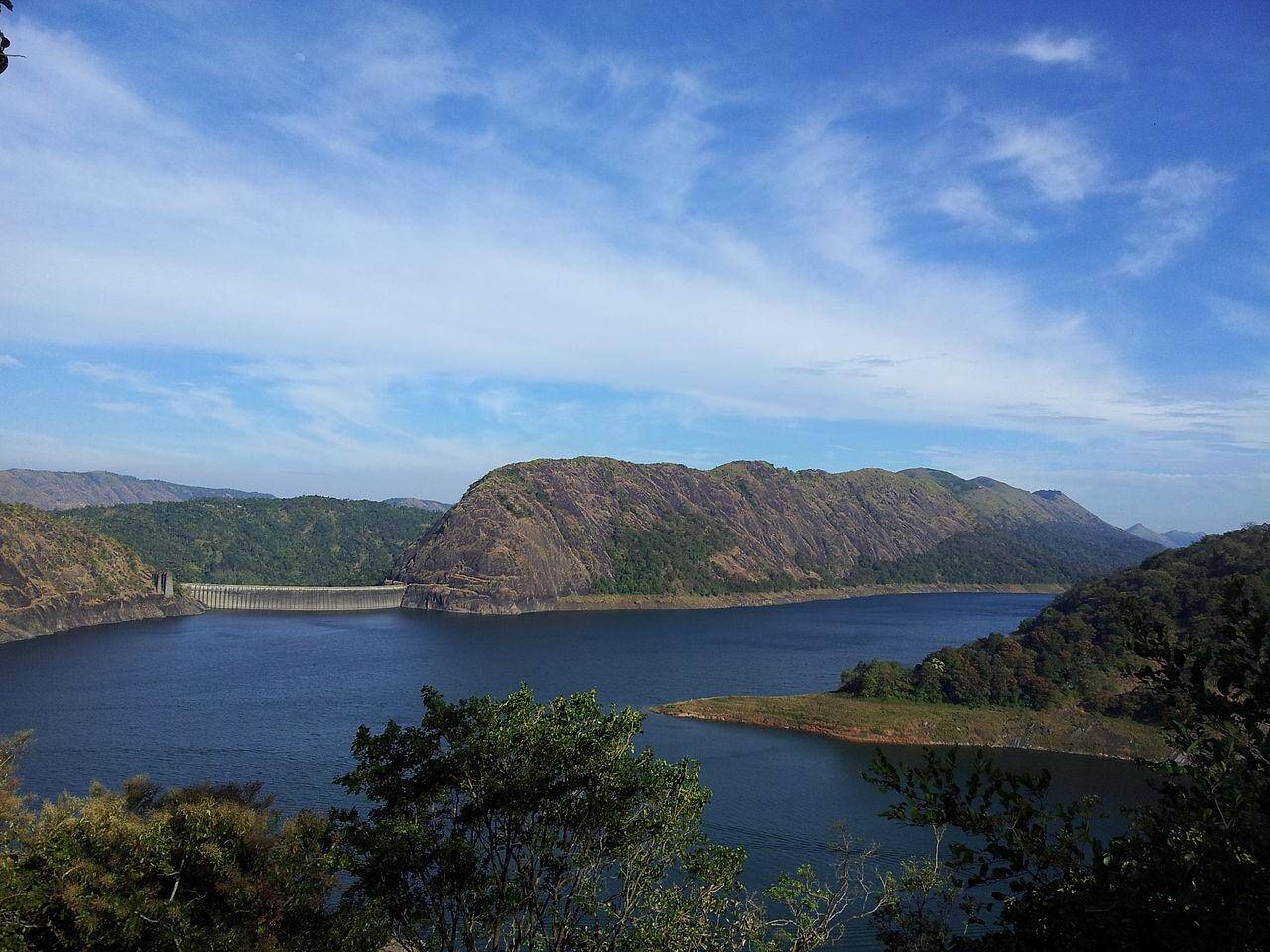 Image credit: By Rameshng – Own work, CC BY-SA 3.0
The scenic beauty of this district of southern India is gorgeous and the fact that it hasn't been commercialised by the influx of tourists makes it such a pleasure to visit. You will be travelling through forests to reach Idukki and you will enjoy this journey as well.
There are dams and lakes around here as well. Reaching here by private transportation is the best way to go about it but buses too are available. Accommodation also won't be a problem here.