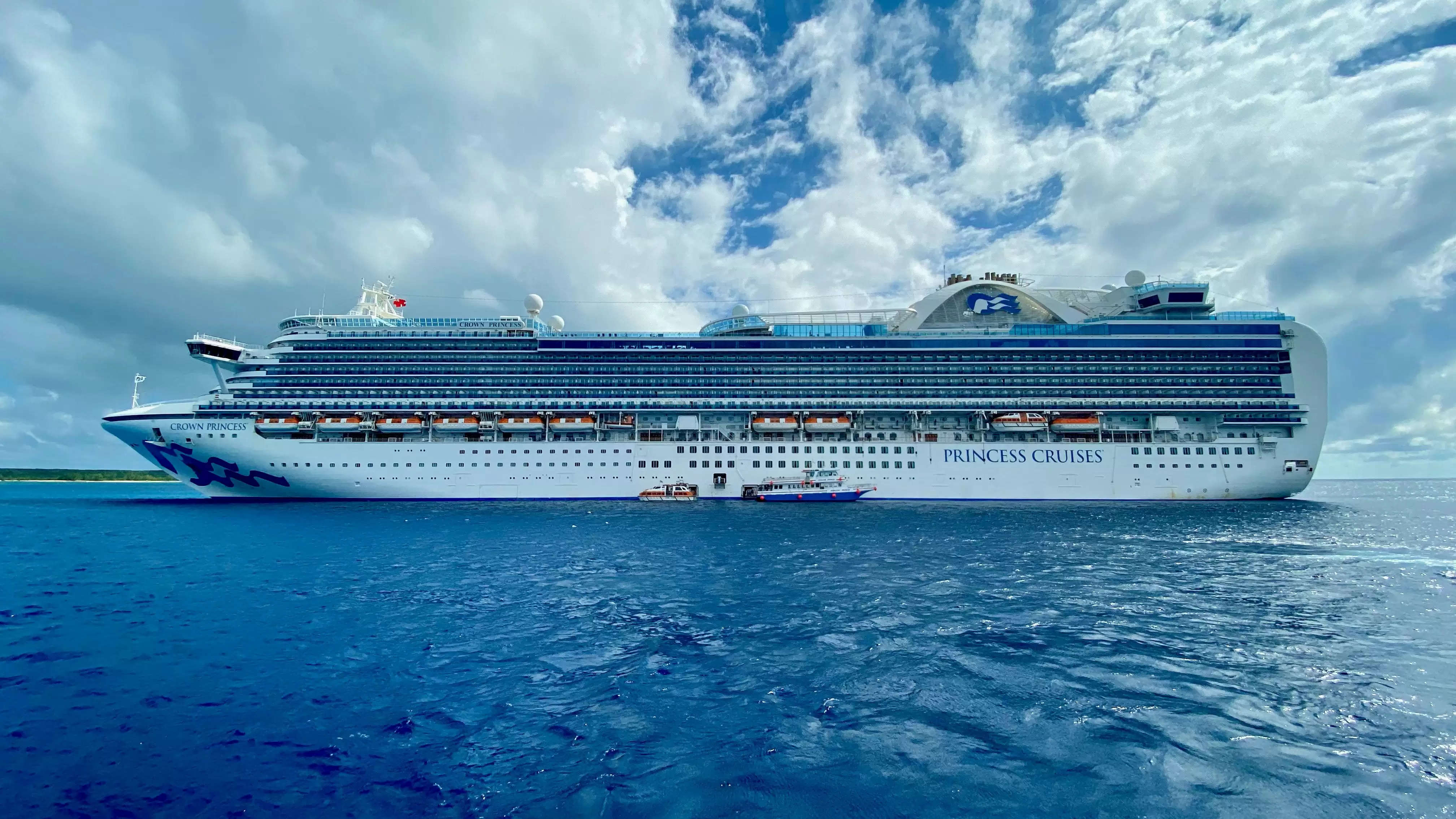 ---
Cruising over water on a swanky cruise ship that too with luxury suites is indeed a heavenly treat. Add to it round the clock butler service, dedicated crew and being treated like a royalty makes it a perfect luxury voyage.
Having your own personal outdoor space with premium lounge, best amenities, beautiful view of the see through floor-to-ceiling windows and top-tier suites on high deck are some of the many features offered on some of the swankiest and expensive ships.
Let us discover about the plushest suites on some of the world's finest cruise ships.
Holland America Line's Pinnacle Suite
It is one of the largest cruise operators across the globe, the service is offered on multiple destinations across Asia, Bangkok and even Singapore.

The cruise offers its guests Pinnacle suite that is their luxury accommodation.

Measuring around 119.8 sq. meters, the rooms are spacious, each with individual veranda.

Each suite has a king-size bed, a sofa for two, hospitality mattress by Sherwood Bedding Group.

Veranda whirlpool combined, dining area and living room included.

Occupants of the suite enjoy the luxury of personal concierge, exclusive access to Neptune Lounge and Bose SoundLink Mini Bluetooth audio system.
Oceania Cruises Owner's Suite
Six ships are included in this cruise ship- Insignia, Marina, Nautica, Regatta, Sirena and Vista.

Each of the cruise ships comes with luxury cruise suites- Vista Suite, Oceania Suite and Penthouse Suite. However, the Owner's Suite is the most luxurious.

The owner's suite Vista is the largest that measures 223 sq. meters, these are three in numbers and are created by Ralph Lauren Home, these cover the entire beam of the ship.

Book street salon dining table adorns the dining hall paired with Holbrook Director's Chairs.

Natural light pours throughout the suites with its floor-to-ceiling windows, Cote d'Azur king-size bed and walk-in closets.

Personal teak veranda accessible to the suit occupants that includes personal bar and a glass wall giving access to it all. Additionally, another private teak veranda for private guests too is a part of the suite.
Cunard's Queens Grill Suite - Grand Duplex
Grand Duplex Queens Grills is only available at Queen Mary 2, measuring 209 sq. meters.
Luxurious two floors suite with private butler, spacious lounge, private dining room that accommodate 8 guests at a given time.

Bedroom with Sealy Cunarder bed that doubles up as king-size or can be converted to two single beds.

Two marble bathrooms, dressing areas, personal gym and personal office space.

Large private deck accessible along living area, including mini bar.

Occupants can choose their champagne and pillows- neck roll style, downy goose feather are two, nine such verities are available.

Guests lodging at Queens Grill suites have the luxury to access Queens Grill restaurant that provides best in class fine dining experience, gourmet meals on cruise ships.

Guests have the privilege to have a table exclusively booked for them throughout their stay at the cruise.

The best part is round-the-clock pantry services, guests can enjoy their breakfast, lunch and dinner anytime as per their convenience. Additionally, in-suite dining is available too.
Virgin Voyages' Spacious Suites
These are adults only voyage ships with spacious suites that measure 200 sq. meters.

Scarlet Lady and Valiant Lady are the only ships that offer these massive suites.

These suites are housed at the front portion of the ships that provides beautiful view of the sea to the occupants.

Enjoy a walk on private terrace or relax at the outdoor hot tub, enjoy your favorite music at the personal music room giving you a rock star feeling.

Private suite bar is stocked with personal favorites of the occupant's.

Luxury and aesthetic value are at its best with hammocks that are hand-woven adorning the sundeck, exclusive private whirlpool, daybeds and seating space.
Concierge Wish Tower Suite by Disney Cruise Line
One of the most dignified ships on Disney Cruise fleet with concierge wish tower suite measuring 182.6-sq-metre.

The suite spans two decks and is located at the funnel higher above the upper decks, comprising floor-to-ceiling glass windows.

The interior is inspired by Disney's animated film Moana.

There are two primary bedrooms that come with walk-in closets and added children's room.

A separate library room too is provided to the suite occupant.

4.5 bathrooms are available to the occupants of the suite inclusive of walk-in rain showers along with two stand-alone bathtubs. Two separate bathrooms are given next to children's rooms that include showers.

Open dining salon is available to the guests with personal pantry, wet bar and entry via private elevator that takes the guests to the tower suite.

Luxury suite bedrooms are at its best with feathers duvets and pillows ranging from hypoallergenic to therapeutic memory foam.

Guests occupying the luxury concierge suite have the privilege of priority check-in and boarding, personal welcome reception and private area access that are exclusive to the concierge occupants.

VIP sun deck access is provided along with the concierge suite reservation that also includes a wading pool and personal whirlpools.