---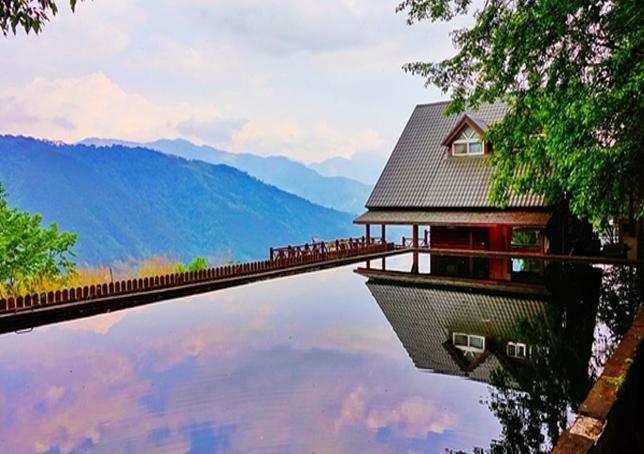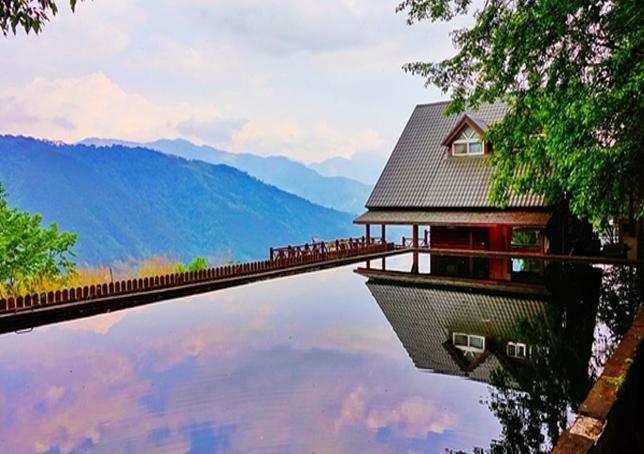 A weekend getaway or a long vacation is a faraway land, holidays are best served wrapped in luxury. If pampering yourself silly with a luxurious break from the mundane routine of life is on your mind, we bring you the 10 best hotels and resorts in the world
10. Four Seasons Hotel Gresham Palace, Budapest, Hungary
Rated one of the best hotels in all of Hungary, the Four Seasons Hotel Gresham Palace also features on our list of the best hotels worldwide. Brilliant service, courteous staff, cozy rooms that offer a mix of contemporary and traditional settings, and a humungous spread of mouth watering delicacies await the guest here. The location of the hotel offers some breath-taking views of the Danube river, the chain bridge, and the exotic Buda Hills.
9. Las Ventanas al Paraíso, San Jose del Cabo, BCS, Mexico
The fact that the hotel boasts of a clientele comprising many A-list celebrities and business tycoons says a lot about why this is one of the best places to let your hair down and soak in the luxury. Imagine being welcomed to a resort with complementary 15-minute neck and head massage to relieve you from the stress of travelling and being shown to a luxury packed room by a private butler. The beach location makes it an ideal destination for a romantic holiday
8. Southern Ocean Lodge, Kangroo Island, Australia
This utterly contemporary and eco-friendly resort is a 30-minute plane ride from the city of Adeliade. If you are one to appreciate beauty in its most raw forms, this green resort located amidst wildlife-rich island is the perfect pick for you. Open spaces, sprawling terraces, limestone floors, décor items sourced from local artisans and an architectural design that makes air conditioning redundant are some of the rare attributes that make the Southern Ocean Lodge one-of-its-kind.
7. Shinta Mani Club, Siem Reap, Cambodia
A swanky property, tasteful décor, chic rooms with a well-stocked min-bar, friendly and courteous staff, massages by the pool side, breakfast table laid out with exotic fruits, fresh flowers and an English newspaper of your choice, a personal attendant waiting to freshen you up with a cool, fragrant face cloth every time you return to the hotel – now that's luxury all the way.
6. The Langham, Chicago
The exquisite lobby speaks a lot about what the kind of luxury and pampering the hotel has in store for its guests. The rooms and spacious and tastefully designed, and so are the bathrooms. Travelle serves a wide range of gourmet food that even the biggest of food snobs can't help falling in love with. The cherry on the cake – The Langham welcomes guests travelling with pets; here your furry babies will be treated to a giant comfy bed and adorable food bowls.
5. The Oberoi Vanyavilas, Ranthambore, India
Situated on the periphery of the Ranthambore Tiger Reserve, is the opulent jungle resort, The Oberoi Vanyavilas. The resort allows you to enjoy the exotic, rustic beauty of India in the lap of luxury. It is dotted with lavish tents set up on lush green lawns. The front foyer, fireside sitting area, lily ponds and birds chirping in the backdrop all make for a spell-binding experience. The courteous hotel staff, top notch amenities, and mouth-watering delicacies, both Indian and international, make this resort hard to pass.
4. Nayara Hotel, Spa and Gardens, Costa Rica
The hotel offers its guest private bungalows or casitas, as they are popularly referred to, which reek every bit of luxury and perfection. Spic and span interiors, tasteful décor, a persona backyard porch with an open-air hot tub, hammocks, lounge chairs and a range of rare tropical plants. The cozy setting makes it a preferred romantic destination.
3. Belmond Palacio Nazarenas Hotel, Cusco
Nestled in history, this hotel offers its guests a unique holiday experience. From a variety of scented soaps to choose from in the bathroom, immaculate linen and spacious bedroom, to a personal butler serving you exotic local delicacies, the hotel offers the perfect blend of luxury and exclusivity.
2. Jumby Bay, the Carribean
The swanky beachfront resort spread over 18,000-square-foot is packed with luxury that will sweep you off your feet. You can just unwind by the beach, while the attendants make sure you never have to wait for you share of drinks and snacks or relish some fine dining where you'll be served some the best sea-food delicacies. Be it food, service, amenities, or a breath-taking view of clear blue waters as far as your eyes can see – the Jumby Bay does not disappoint you on any count.
1. GiliLankanfushi, Maldives
This resort stands out not only in terms of its design and architecture but also for the sheer variety of activities it offers to its guests. Whether you want to go snorkeling from your personal deck, just laze around and sun bath, go diving, enjoy a boat ride, ride on a golf cart, or relax in spa, the GiliLankanfushi has it all covered.