---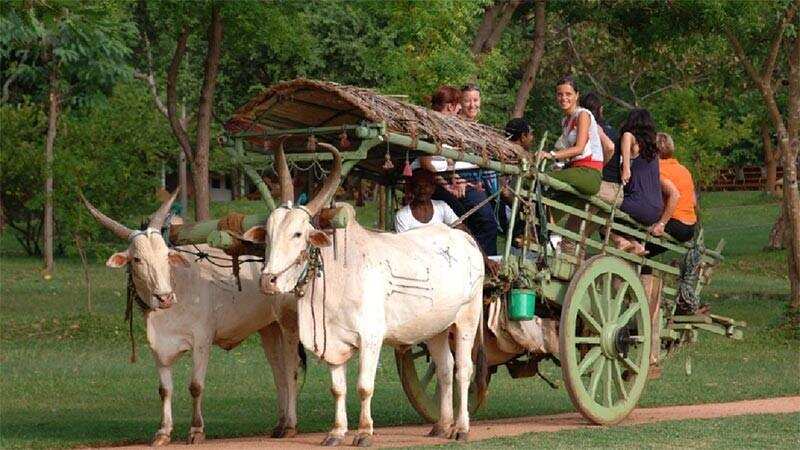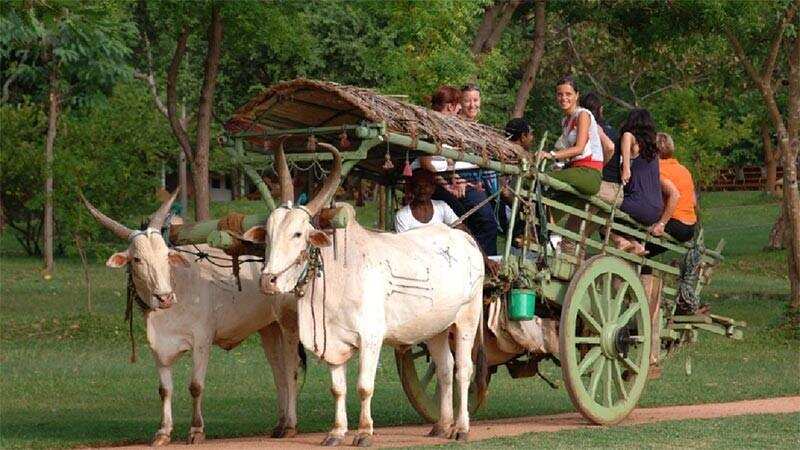 There is a traditional concept that making a potential tour in a beautiful and nature-friendly atmosphere can be harnessed as a strategy for the improvement of overall health of the body as well as the mind.
The development of a strong platform around the concept of Rural Tourism is a useful idea for a country like India, where around 74% of the total population resides in the country's 7 million villages.
We are aware of the fact that the trends of industrialization and development have created an 'Urban Centric' approach across the world. At the same time, we cannot deny that the growing stresses of urban lifestyles have led to a 'Counter-Urbanization Syndrome' – popularly known as 'Life Style Diseases', which include Diabetes, Coronary Heart Disease, Atherosclerosis, Obesity etc.
Additionally, there has been an increase in the incidence of diseases, which are associated with the regular habit of excessive drinking and smoking. Other urban tensions regarding marketing presentations, EMI, premium failures, and children's education have an adverse effect on our general life style, which force us to take recourse to alcohol and tobacco.
Add to this, there are problems such as dehydration, malnutrition, inflammation, fatigue and insomnia, which accompanied with our irregular life style, take the form of disease, if not looked after. So psychologically adopting self-control over regular ill habits is more or less impossible. Rural Tourism is one of the few activities which can provide a solution to these problems.

Residents of the polluted urban cities and suburbs generally fear to get wet in rain or to let their children play in rain. The reason is that there is a probability that rain water may have some sulfuric & arsenic components which can make us ill.
But imagine that you are in such a place where there is lush greenery everywhere, and the light spring rain is riding on the wind, into the trees, down the road, bringing an exhilarating freshness to the air, the smell of earth, the scent of flowers- believe me it will surely bring a smile to your eyes.
So rural tourism is all about freshness! In our urban lifestyle, we have almost forgotten about fresh vegetables, fresh milk, fresh fish and meat, as preservatives and refrigeration has begun to play a major role in our life.
Just think about it, going beyond the general monotonies of urban life, you are travelling by a bullock-cart between the windy wheat fields under the open wide blue sky, drinking fresh milk, having a meal full of fresh meat and vegetables. All of these may not be enough to cater to the urban taste or status, but adequate to spread happiness and make one forget about ill- habits ad unhealthy lifestyle.
Now the Government of India has decided to invest a good deal of money in rural tourism; the reason behind this, on one hand, is to make it adequately available and to cure life style diseases of those people who run the country's machinery and on the other hand, to develop the villages easily by promoting the tourism industry. Now I am taking a few names of some beautiful villages where you can surely experience a positive change in the state of mind and health.
One such village is Malana Valley; if you flip through the pages of history, you shall find that this is the place where Alexander's army broke away and decided to make this beautiful valley their home. So naturally, while changing the state of mind and recovering health, the thrust of the brain will be fed by searching the roots of those stories which we read in history during our childhood.
In a particular peninsular region of India, the local people train the roots of living trees into robust bridges across the streams; known as 'Living Root Bridge', these are found in Meghalaya. There is village called Mawlynnog in Meghalaya, located towards South of Shillong. It is a wild paradise, where you can witness a powerful commitment to eco-tourism by the local community and the government. Here you may walk on a living root bridge which is said to be 1000 years old. Besides this, there are villages such Chimneys of Munsiari, Yana in Karnataka etc.
These are just a few names, India is a country of villages and there are many villages which are yet to be unearthed; they are literally waiting for us, with their freshness to cure us – as we all need to believe in the words by Mahatma Gandhi – "The true India is to be found not in its few cities, but in its seven hundred thousand villages. If the villages perish, India will perish too."