---
You have your heart set on a Cruise vacation. After innumerable family discussions (ahem!) and lot of going back and forth, the destination is also decided. Now for the exciting part of finalizing the journey details including choosing the Cruise line, and booking the rooms.
We understand that the maiden journey on a Cruise ship can be enthusing, considering the almost endless choices we are showered with on the ship…from entertainment to eating options to leisure activities etc. However, most of the first time travelers are clueless about what all to expect onboard. So, here we share a few tips with you, to ensure you have a smooth sailing!
Book your travel pretty early or just at the last minute
It is a well-kept secret of cruise liners that planning your booking at certain times can get you whooping discounts. If one is not too set with travel plans and not too fixated on cruising within certain time windows, it is quite possible to get amazing deals either if you book 8-9 months in advance or on last minute bookings (about 2 months before the sailing).
If you would rather not take the risk, you can check for cheap room upgrades nearer the departure dates. Another good time to book your cruise is while you are on one. Yes! Some cruise lines offer great discounts on booking your next cruise with them while you are on your current one.
The right Cruise and the right room
Before you decide on a cruise be sure to be clear of exactly what your expectations are. Take time out to do a thorough research on not only the Cruise line, but the exact ship you will be cruising on, and the amenities provided.
If you would rather not be surrounded by too many kids and families, you can avoid the summer and holiday seasons. Looking for some groovy company? Caribbean cruises during the summers are the cruise of choice for the party crowd, so take your pick accordingly.
Your room on the ship (called a cabin) is similar to a hotel room, but smaller in size. Essentially, there are four types of cabins on Cruise vessels:
Inside: the smallest-sized room, with no window to the outside
Outside: room with a porthole (small, round window) or picture window, to provide you with a view to the external surroundings
Balcony: a room featuring a verandah/private deck
Suite: A larger cabin, often with separate living area, and additional amenities
When booking your cabin, always check the layout to ensure you get cabins away from the noisy areas such as elevators and engine rooms. Rooms with a balcony are a great idea to enjoy the views and get some personal space while doing so.
If you feel that you could get sea sick (or if you're prone to seasickness), it is advisable that you look at booking your cabin on a low deck, midship. This is where you are likely to experience the least amount of movement.
Pack like a pro
Some key things you should consider bringing along are ziplock pouches, a travel clock (cruise cabins lack any), and your own shampoo and conditioner; you would be amazed to know how many cruise liners do not provide these.
If you are prone to sea sickness, anti-nausea sea bands are a must pack. A simple shoe organizer hung over your door can serve as a great way to organize little things in the small space available.
Remember these food and drink hacks to save money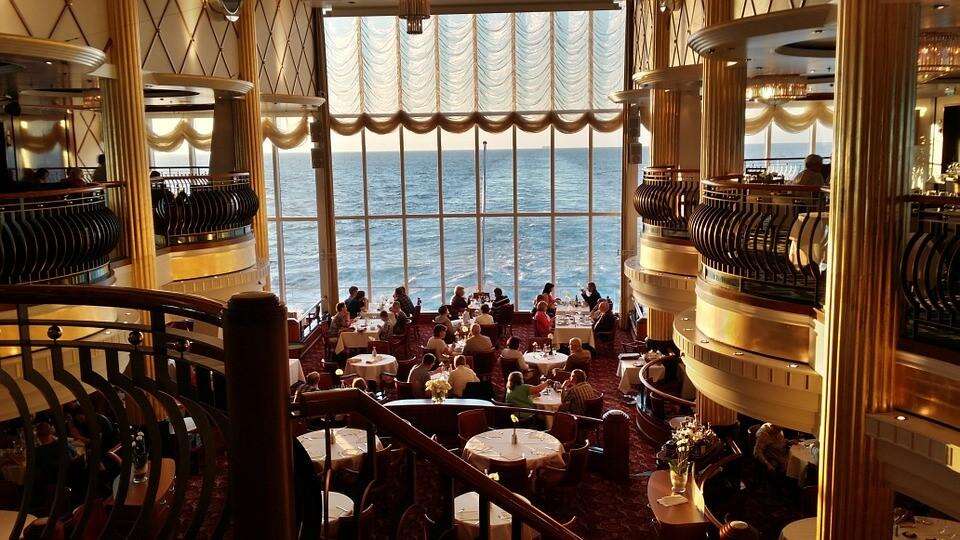 The cruise specialty restaurants offer some amazing dishes and the best time to visit these restaurants is your first day on the cruise when most people try out the main dining room. These places come up with their best offers and deals this day sinceoccupancy is low. If you are a wine lover you can order a bottle instead of few glasses. This is way cheaper.
Also if you do not finish it in one meal you can ask your waiters to save it for another time (they will mark it with your room number). Some cruise lines allow you to BYOB (bring your own bottle) and this can help you save a lot of money.
The drinking water on board the ship could be expensive, so do not forget to pack portable water bottles. Cruise water is of very good quality (with state of the art filters installed) and you can simply fill your own bottles instead of buying expensive bottled water whether onboard or while going offshore. Some cruise ships do not charge for bottles of water, in their bar. So, if you frequent the bar as a group, it is not too bad an idea to carry those otherwise expensive bottles of water, back to your room.
Try not to miss those Port lectures
Most of the Cruises have Port Lectures on board. The lecturers are experts, who will give talks on the forthcoming ports of call. These addresses could equip you with insights into the history and geography of the port of call and help you understand about the major attractions, giving you a chance to plan ahead.
Offshore excursions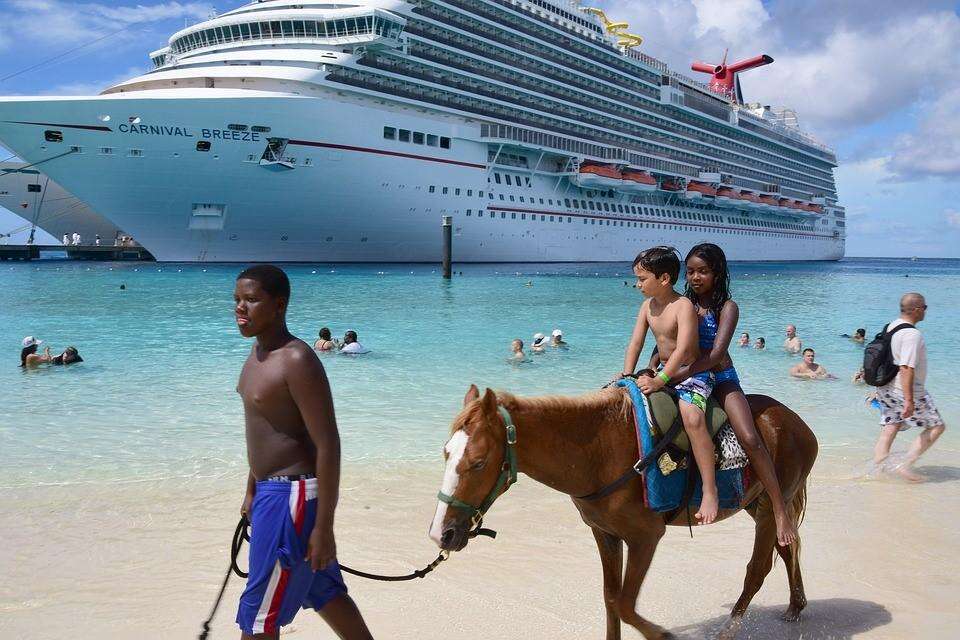 You should not miss out on offshore excursions, but a sure shot way to save money is to pre book these. Also it's best not to rely only on the excursions offered by your cruise line. A bit of research can help you find private guides who can help you plan an excursion suited to your tastes without burning a hole in your pocket.
If the ship is anchoring on a port you have been to before, you could choose to stay on board and enjoy a relatively crowd free day at the spa or the pool. Onboard spas also offer discounts on port days and you may avail this time for some relaxing treatments.
So you are all set now for a truly phenomenal cruise. It's time to get packing.