Bitcoin for Beginners: Here is what you need to know before investing in crypto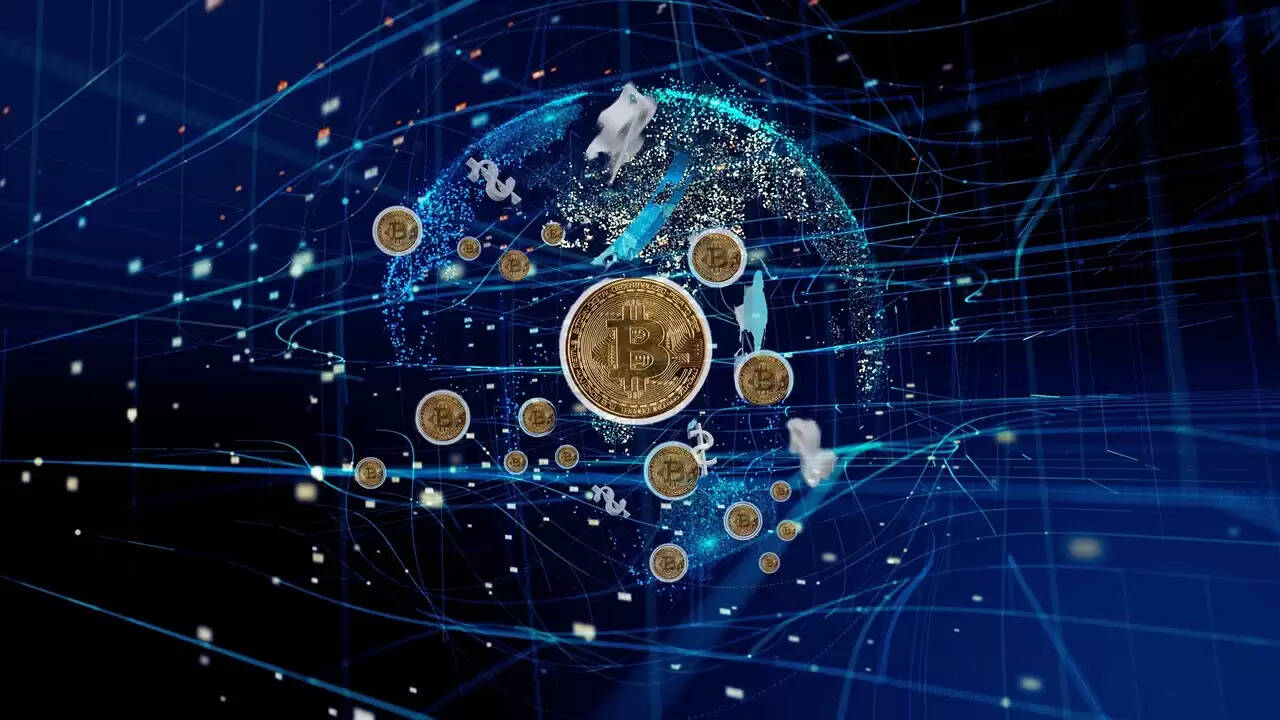 ---
Cryptocurrency has taken the world by storm. The digital currency, which was once speculated by many, has changed the financial condition for many, from scratch to millionaire. But what is the deal with cryptocurrency? Should you invest in Bitcoin? How does it work?
If you are also confused with Bitcoin and all the buzz around it, we are here to make it easy for you with this brief guide about Bitcoin for beginners.
Bitcoin is defined as a "decentralized digital currency" that records transactions without the need for a central bank or administrator, which can be shared among users on the peer-to-peer Bitcoin network.
Earlier criticized for illegal transactions, Bitcoin has now become a widely accepted currency. In fact, institutional investors and big banks have also started taking it seriously. With the success stories of people who bought bitcoins years back turning rich with time, it has lured new investors towards it.
But, not everybody is fully aware of what bitcoin investment looks like. Here are a few points that one should know before investing in crypto:
Crypto Investment is highly speculative
Cryptocurrencies are highly speculative investments. Unlike the stock market, there is no official body involved in between. Therefore, they do not track the growth potential nor the value of a natural resource.
Moreover, there is a big question of legality as Bitcoins are made legal only in El Salvador yet. In other words, they are investing bitcoins or any digital currency, the only source of your return expecting, or rather betting on the chance that someone else might pay more amount for it in the future than you.
However, with the recent increase in people's interest in bitcoins as an investment option, it may (or may not) turn out to be a fair bet.
Besides, if we cite the experts, the bitcoin or crypto investment sector can see a 10x return in the next five years, but it wouldn't be a surprise if they see complete downfall during the same period.
Avoid Investing Big Amount
Given that crypto is a highly speculative investment option, one must make sure to invest only the amount one can afford to lose. As the future of bitcoin, as far as five years, can either see a 10x success rate or complete downfall, you should be ready for both situations.
Therefore, you should not bet on what you cannot afford to lose. But what would be the best amount to invest? According to the experts, people interested in crypto should not invest more than 2% of their liquid portfolio.
Here, a liquid portfolio means the money you have above and beyond the home equity, retirement, and education savings.
Very Few Protection
The next important factor to consider before investing in crypto is that it offers very little as the direct ownership and transactions are mostly unregulated. There is not enough investor protection in crypto finance, be it issuance, trading, or lending of digital currency.
There is a lack of proper rules and regulations in the operation of the bitcoin industry. However, with the increasing prominence, rules and regulations for crypto are likely to increase and improve in the future.
Easy Ways to Get Access
Not everyone is comfortable or feels secure in buying cryptocurrency directly and storing it in a digital wallet. But, there are easier ways to get access to crypto as well. Currently, the largest digital currency asset manager globally is Ethereum trusts run by Grayscale, where you can safely invest your money in bitcoin.
On the other hand, if you aren't seeking the assistance of a financial adviser, you can get the exposure by indirect means such as buying shares of crypto firms like Grayscale.
Another indirect way to invest in a crypto is by making a third-party investment in the "over-the-counter" secondary market. It can be done via some large retail trading platforms, for example- fidelity.com and schwab.com.
However, one should also know the fee charges, which go higher than the index fund fee.
Discuss With Your Partner
For those involved in a relationship with another person with whom you share your financial interest, such as your spouse, you must discuss everything with them. Do not let the crypto investment come in between you and your relative.
If you are hopeful and positive about investing in bitcoin, or any other digital currency, share it with your partner, explain to them all the pros and cons of making such investment and go ahead with it if they also get on board.
If we cite the professional financial planners, the most challenging crypto investment conversations are those with partners and spouses.
Besides, even if the two partners are on board, their views regarding the risk can vary. Hence, it is greatly important to make a planned decision keeping every aspect in mind.
Disclaimer: The content of this article is for information purpose only. Readers are advised to use their judgement and discreation and follow and take an expert advice on investments.