Billionaire-owned private islands: 9 luxurious retreats and secluded havens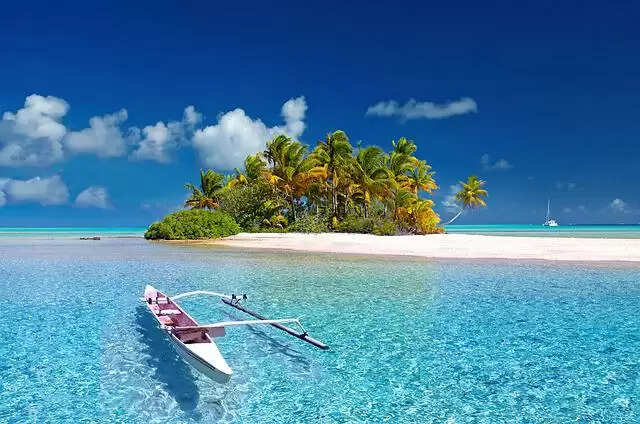 ---
Be it a business tycoon, a singer, a film actor, or an industrialist… if they have money, we easily assume that they have blown-up lifestyles too. We keep reading about them all day, the internet activity tracker does the rest. From their work, travel clothes, gym schedules, to their latest romantic relationships and holidays, there is nothing that paparazzi can't catch.
You sure wish to know more about their investments too. Spoiler alert: their estates cost a BOMB!
#9 James Island (owned by Craig McCaw)
The cellphone pioneer Craig McCaw bought this 78-acre beauty for $19 million in 1994. As the sources have it, Craig maintained the island just how it must be… Green. He resorted to underground power lines, electric cars, and absolutely banned the use of insecticides. Guarded by an island keeper in a white Hummer with a ferocious German Shepherd, it actually boasts of a rich lifestyle in all senses. An entertainment center, a gym, a pool, a spa, an airstrip, a marina, a boss golf course, and 6 guest cottages… name it, and the island has it!
#8 Skorpios (owned by Dmitry Rybolovlev)
When it came to buying Skorpios, one of the most aesthetic islands there are, Roman Abramovich, Bill Gates and Madonna queued up, but the Russian billionaire heiress beat them all. Posited on the western coast of Greece, precisely in the Ionian Sea, and priced at $190 million, this one remains a sight to behold. A property there, named Pink House, is abode to some picturesque gardens and a few tennis courts. To add up, Greece is naturally gifted in terms of its clear blue water. How could Skorpios be any less beautiful!
#7 Little Halls Ponds Cay (owned by Johnny Depp)
During the long production schedule of the three parts of Pirates of the Caribbean, Johnny Depp was very touched by the kind of life the natives of the island lived. He immediately thought of owning one and making it his staple vacation spot., Little Hall's Pond has six different beaches (named after Depp's children; former partner, Vanessa Paradis; two after his mentors Hunter S. Thompson and Marlon Brando; and one called "Heath's Place" after the late, great actor Heath Ledger). It is reported that Depp had bought the property for close to $ 3.6 million, in the year 2004.
#6 Musha Kay Island (owned by David Copperfiled)
If anything on the web is to be believed, it has come up as a lavish, luxurious resort to a well-known and rich gentry. It is a collection of 4 islands, totaling up to 150 acres, and is located 85 miles south-east of Nassau (Bahamas). If you nurture dreams of some well-equipped water sports on your holiday, sunbathing on private islands, and some exotic Caribbean cuisine, you've got to be filthy rich! And in that case, $32,250 for a night shouldn't boggle you much. After all, you get to admire the owner and artist David Copperfield's private art collection too!
#5 Blackadore Cay, Belize (owned by Leonardo DiCaprio)
The actor-producer does not just choose big budget movies to work in, he makes his movies the same way too. So when it came to buying a property, there was no way it could be ordinarily priced. So here we are, talking of Titanic Star's best buy. Just like Johnny Depp, Leo has made up his mind to convert this 104-acre retreat into an eco-friendly resort and conservation area. He had bought the island, along with a partner, for about $ 1.75 million, in the year 2005.
#4 Abrahamovich Island, St. Barts (owned by Roman Abrahamovich)
The Russian billionaire is known for his big-shot investments. Those who haven't heard of his name have sure heard of his firm Millhouse LLC. He had bought this lavish property from ATG co-founder Jeet Singh at a time when recession was hitting everyone. But nothing could stop him from making this investment. Wise move, we would say, because the island's worth has been estimated to be $13.4 billion. After all, breathtakingly beautiful oceanic views, swimming pools, and tennis courts on a 70-acre stretch of exotic land must cost this much!
#3 The Grand Bugue Island (owned by Bill Gates)
When it comes to a man who has proudly held the shaft of being the world's richest man, price certainly doesn't remain a constraint when buying. Sitting proudly in Bill Gates' list of exotic properties is The Grand Bugue Island, the largest in the republic of Belize. It is well-known for giving growth and survival opportunities to the natives and return on investors' funds.
#2 Necker Island, British Virgin Islands (owned by Sir Richard Branson)
This one is a 74-acre piece just north of Virgin Gorda. Owned by Sir Richard Branson, Chairman of the Virgin Group, the island is among his many luxury properties. Interestingly, Sir Branson bought the island to impress his (then) girlfriend. When he bought the piece, he was all of 28. The Virgin Group had just started about 6 years back. The journey of converting it into a private island retreat took him about 3 years, and US$10 million. The land on the entire island is private and protected under British Virgin Islands Law. But all beaches up to the High-water Mark are Crown Land, and open for public.
#1 Leaf Cay, Bahamas (owned by Nicholas Cage)
The American actor, director and producer has worked for over 60 movies, and left a mark of his own. The property where he chose to leave his mark is this plush island in the Exuma range, in the neighbourhood of good friend Johnny Depp's island. This one is still in the development phase. But even then, there's a 1500-step airstrip, a protected marina, extra power backup and pristine beaches.
That's how the rich keep themselves busy!