Most expensive bicycles of famous Bollywood celebs
---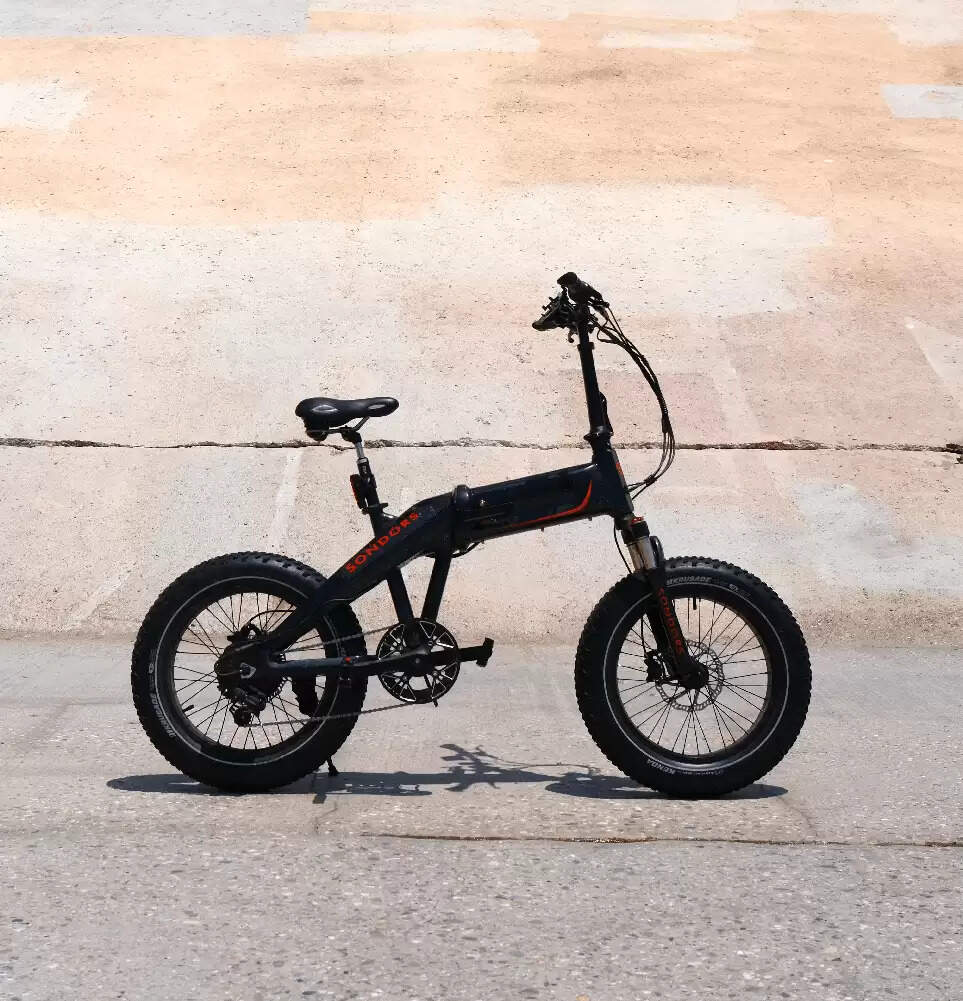 Cycling can safeguard you from serious ailments such as diabetes, heart attack, obesity, depression, stroke, arthritis, and some cancers. Cycling is a healthy and low-impact type of exercise suitable and enjoyed by people of almost all ages.
It is easy to fit cycling into your daily routine by riding it to parks, shops, or for some small work. It contributes to the pollution-free environment and is a cost-effective mode of commute coupled with fitness.
Also, if you live in Mumbai, you may be lucky to ride along some of the most famous celebrities of B-Town who are sometime seen flaunting their expensive and fancy bicycles.
Shahid Kapoor, also called the chocolate boy of Bollywood, is mostly seen working hard in a gym to stay fit and for his every changing physique as per the character.
Apart from hitting the gym every day, he rides his favorite electric bicycle on the streets of Mumbai. Many a times he is also seen cycling for his upcoming movie Jersey.
Shahid Kapoor is mostly spotted by the paparazzi on his u-bend chassis electric bicycle. This comfortable and fancy electric bike comes at a whopping price of around INR 2.5 to 3 lacs.
Ranbir Kapoor is a well-known B-town actor and a son of Bollywood actors Neetu Singh and Late Rishi Kapoor. He calls himself a cycling enthusiast, and many a time, he is spotted cycling around the town.
During the 2020 pandemic, when all gyms and fitness centers were closed to burn the calories, Ranbir Kapoor gifted himself his all-time favorite electric bike "mate''.
The Mate X foldable electric bike has a powerful motor of 1000 watt, TEKTRO disc brakes, Shimano 8-SPD shifting, hi-torque 48 Volt battery. It also has many more amazing features like a smart LCD that can record every important detail about your ride and live battery usage, which helps to analyze how far you can ride the bike.
He bought this amazing electric bicycle for a sum of INR 1 lakh and 46 thousand.
The gorgeous actress Sara Ali Khan is among the youngest stars who love to stay fit and healthy. Her weight loss journey, which she achieved with her regular workout routine, is an inspiration to many.
Sara's love for cycling is seen when she chooses to visit her Pilate classes on a cycle. She along with her brother Ibrahim Ali Khan was seen riding a modest u-bend chassis Vogue by Riders giving us all major fitness goals.
Daisy Shah is an Indian actress who found her new love in cycling. She admitted that cycling is the only form of cardio she is doing these days. Her cycling routine consists of almost five days a week.
She loves to move out her bicycle on the streets to catch some fresh air to stay healthy. To stay in shape, cycling was her most powerful weapon, especially during the pandemic days. Daisy Shah was spotted by the paparazzi mostly on her white Being Human cycle, which comes with a price tag of INR 30,000 to 40,000.
Salman Khan, an Indian film actor, producer, and TV personality, is an avid cycle lover. Even at the age of 54, he is a fitness freak whose daily workout routine includes various exercises such as treadmill, circuit-training, weightlifting, and many more.
In his free time, he is often seen cycling on the streets on his fancy bicycle. He launched his own Being Human e-bicycles ranging between INR 47,000 to 57,000.
Multitalented B-town actor has made cycling a compulsory part of his cardio and daily routine. Although he calls himself a cycling enthusiast throughout his life but to stay fit, this passion of him has fueled up to the next level.
According to him, cycling had added a balance to his life. He and his wife Tahira Kashyap Khurrana have included cycling in their fitness routine. Ayushmann was spotted riding a Scott cycle that may have costed in the range of INR 3 lakhs to 6 lakhs.
Meanwhile, Tahira possesses modest Firefox Sniper D, which usually ranges in between INR 20,000 to 30,000.