The most expensive and luxurious homes of these 4 Bollywood celebrities
---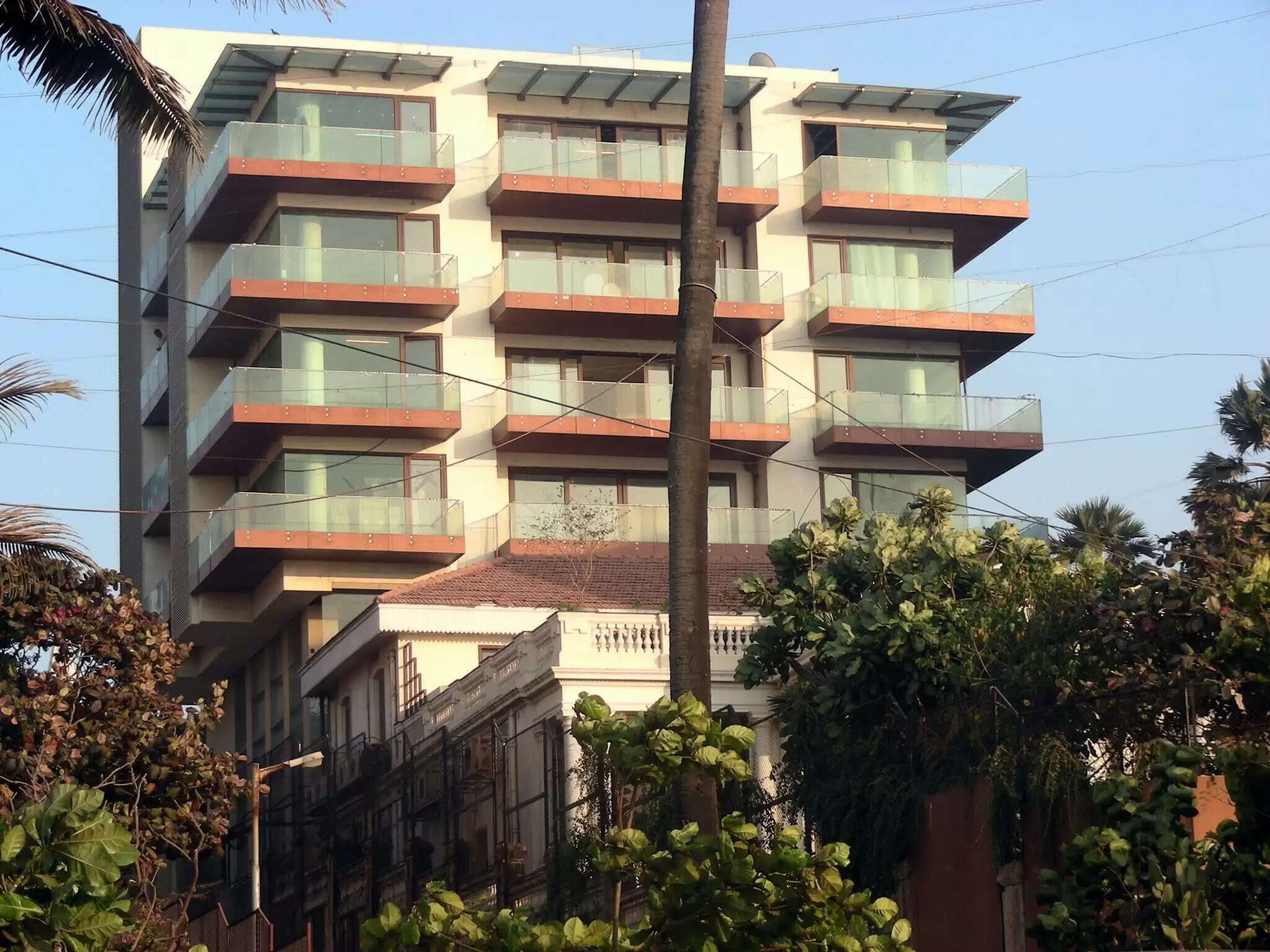 B-town celebrities are another class of nobility for Indians. Their extravagant way of living and enigmatic personality makes them popular among their fans. Everything they own is exclusively fashionable and pricey, either their clothes or their vacation places, or the houses in which they live.
They make sure to spend an insane amount of money to live that exorbitant life. Their homes are so expensive and beautifully built that one cannot underestimate the luxury of these houses.
Four Bollywood celebrities who own the most expensive and luxurious house estimated to be 100 crores plus are:
Amitabh Bachchan, also called Big B of the movie industry, is one of the famous actors of Bollywood. He owns five luxurious houses in Mumbai, and he and his family reside in a beautiful mansion near VL Mehta Road, Juhu, Mumbai, called Jalsa. Jalsa is a two-story building covering a total of 10,125 square of land, which also has an alluring backyard.
This beautiful mansion, a combination of refined taste and elegant design, features warmth, comfort, and luxury. It has exotic furniture, floor-to-ceiling windows, unique wall prints, mirrored shelves, exclusive Indian motifs, and modern interiors that use wood and earthy stones.
But here is an interesting fact about Jalsa that Bollywood director Ramesh Sippy gifted this priceless estate to him for his outstanding acting in the movie Satte pe Satta in 1982. The property estimated to be between 100-120 crores is so popular among his fans that they come from far to see his magnificent home. Apart from this, he is also the proud owner of the other three properties, Vatsa, Janak, and Pratiksha.
Priyanka Chopra, after marrying, Nick Jonas purchased their first expensive house in the Encino neighborhood, a posh area of San Fernando Valley in Los Angeles. The true meaning of home is perfectly defined by their gorgeous mansion. The residence spread over three acres in the Encino neighbourhood and overlooks the California greenery and the hills.
Their luxurious home comprises eleven bathrooms, seven bedrooms, a large, beautiful backyard with an infinity pool, a movie theatre with a screen of IMAX proportions, a wet bar, a two-lane bowling alley, a mirror-walled gymnasium, underground games room with a pool table, and an indoor basketball court.
One can enjoy the valley view at its best as the mansion has a double-height ceiling and mirrored walls. The interior of the home is a blissful combination of modern accents and rustic charms with earthy tones. As both being pet lovers, their two dogs Gino and Diana, are a part of their family.
They bought this luxurious property for an estimated INR 144 crores or 20 million USD.
Shahrukh Khan, aka King Khan is the second richest actor in the Bollywood Industry. His six-storeyed inordinate bungalow, Mannat, located at the bandstand in Bandra West, Mumbai, has been declared a tourist spot and a heritage site. Hence after being mentioned as a heritage site, it could never get demolished.
He has such a huge fan following that people visit his mansion daily to get his one glimpse. The best designers in the world designed his super luxurious and beautiful home. A multi-storeyed building connected by the elevators has five bedrooms, basement parking, a swimming pool, a library, a gym, and a mini theatre.
The mansion incorporates the neo-classical elements within itself and has modern and stylish interiors. M.F. Hussain's paintings, art objects, antiques adore the two living rooms of his sweet home. One complete floor serves as the playing area for children, an entertainment center, a private bar, and a library. It also has an extended second wing which houses his studio and office with a sprawling kitchen and an equipped gym.
The estimated worth of his sea-facing marvel is approximately 200 crores.
Actress Shilpa Shetty and Raj Kundra's royal mansion Kinara is located next to Hare Rama Hare Krishna Temple in Juhu. Shilpa Shetty, all by herself, designed and decorated the royal residence with exotic things from all over the world and by keeping the Vaastu and Feng Shui in mind too. The architectural interiors are a perfect combination of traditional and personal choices and a glamour of ultra-modern luxury.
Shilpa being an animal print lover hence the drawing-room of her beautiful home is diffused with a zebra print. Some of the beautiful and exotic things in her house are the majestic chandeliers, the Zen garden, the 14-feet high ceilings, and the antique Tibetan door.
As both are cricket fans, they have the cricket bats signed by famous cricketers. A garden with stone structures, a gym area, a private bar, a life-size wooden horse statue adds elegance and charm to Kinara.
Her lavish bungalow according to rough estimates, is worth INR 100 crores.