Three of the most successful women in Bollywood and the wealth they own
---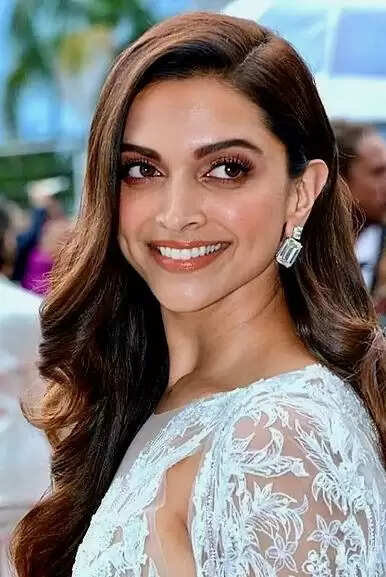 Women across the globe have been doing wonders, and hence today's world is not a man's world anymore. Known for excelling in every field, women play a vital role by being the most responsible member of the family too. In the past, Bollywood Cinema was all about the heroes where women barely got a chance to perform. But with time, this whole scenario got changed.
Nowadays, women-oriented movies are equally preferred by the audience as they have accepted the fact that along with the man, a woman can also carry a film solely on her shoulders.
Here are the three most prominent and strongest women of the entertainment industry who have not only entertained us for years but also are the successful, influential and powerful in their own respect:
Aishwarya Rai is an Indian actress who made her mark as a global icon by winning the title of Miss World at the early age of 21. From being considered as the most beautiful woman in the world by the International media, a variety of Tulips at the Keukenhof Gardens in the Netherlands, are also named after her.
This gorgeous actress is an ultimate diva who has been inspiring the world with her roles and she has won million hearts with her stunning performance in the entertainment Industry.
Aishwarya Rai, in 2001, was named among the top five Indian movie stars by Forbes. She is the youngest Indian actress to receive the Padma Shiri from the Indian Government for her contribution to Indian cinema in the year 2009. Later in 2012, the French Government honored her with Ordre des Arts et des Lettres for her influence in literature, culture, and arts in France and throughout the world.
In the International market, she possesses one of the highest brand names in the market by endorsing some of the most reputed brands. She had earned a total wealth of around INR 277 crores from her modeling and acting career and other professions such as brand endorsements and personal investments.
Kareena Kapoor Khan is a famous Indian actress born in the fifth generation of the Kapoor family who has been ruling Bollywood since their first generation. She made her debut in Bollywood in 2000 with the movie Refugee, which received an excellent response from the audience. Since then, Kareena Kapoor has been an inspiration to many young women. Along with her acting, she made various public appearances to promote charitable organizations.
In 2003, she performed in fundraising for the World Youth Peace Summit and had participated in a concert to raise money for the victims of the 2004 Indian Ocean earthquake and tsunami.
She is also actively involved in supporting and promoting children's education and women's safety. In 2010, she had been appointed as the ambassador for the Shakti Campaign on the 100th anniversary of International Women's Day, as she took part in the international campaign 1GOAL education.
In January 2014, she started working with UNICEF to increase the quality of education in India and to promote the education of girl children. This diva because of her natural beauty has been chosen as the cover of renowned fashion magazines, named Vogue India and Harper's Bazaar India.
She also owns an impressive collection of cars including Mercedes Benz S Class, Audi R8 and others. She has a net worth of around INR 440 crores which she has earned from stage shows & tours, brand endorsements, movies, and radio shows.
Deepika started her career as a model and has made us all very proud by being an international actress. Before starting her career in acting, she was a well-known national-level badminton player.
With her beauty, elegance, and uniqueness she has been an inspiration to many who wanted to thrive high in the film industry. The queen of B-town had won several awards and recognitions for her challenging roles and unique choice of films despite all odds. Her performances in Padmavat and Mastani had shunned up everyone converting her from reel world to real-world queen.
Talking about endorsements and Bollywood, she is among the best-paid actress in the industry. At the outset, she never endorsed a brand to earn money as she believed it as an 'emotional investment'.
Many a times she refused to endorse big brands that do not suit her values. Today, along with being a multitalented performer, she is also a role model and a woman of courage for many whom she helped to fight depression.
She charges a massive amount of INR 8 crores from brand endorsements and around INR 12-16 crores per movie, which sums most of her earnings. As per reports, in the last three years, her net worth has increased to about 40% taking her total wealth to an approximate of INR 118 crores.