Romantic Turkish Dramas To Watch If You Are Over K-Dramas!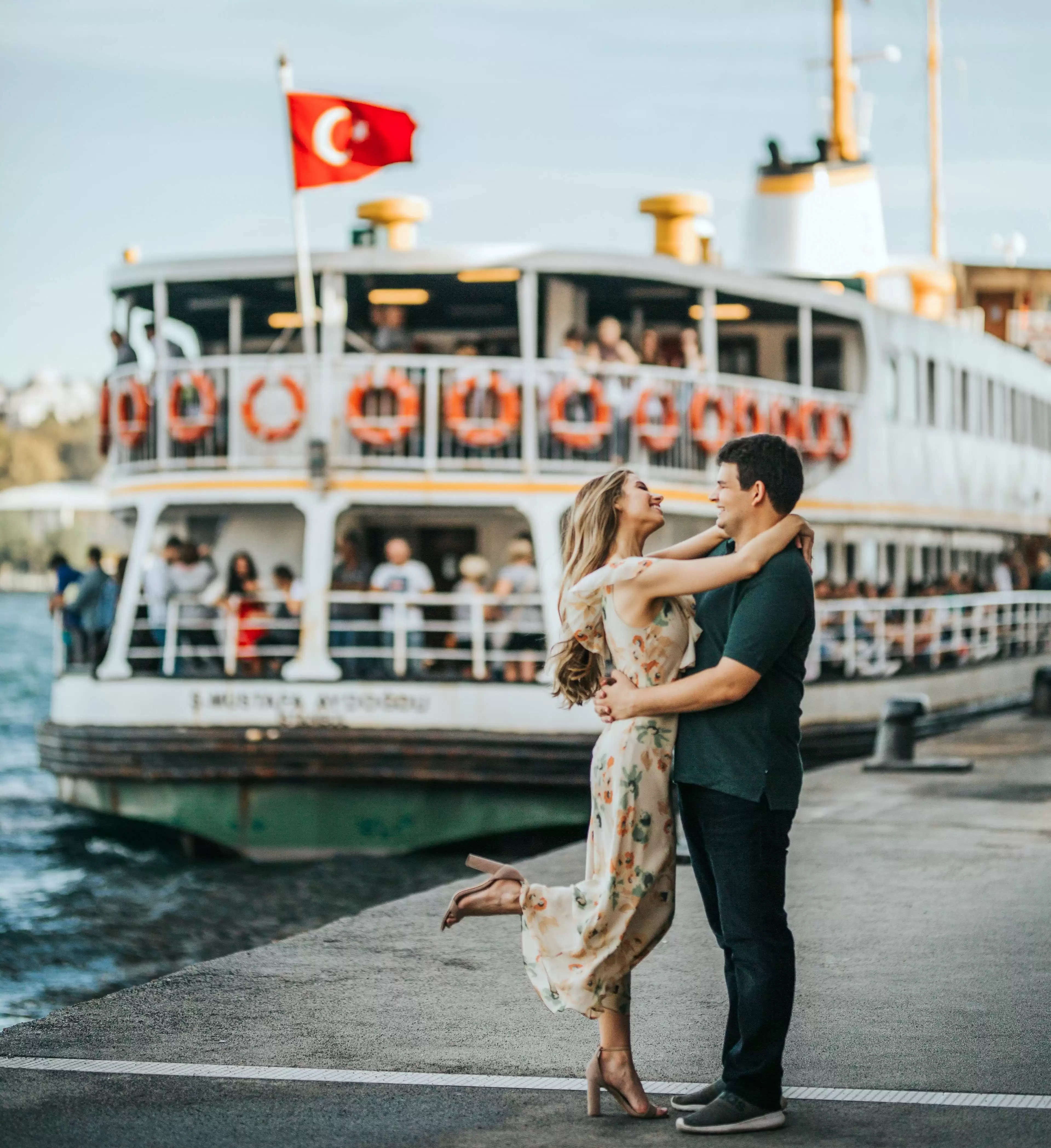 ---
The poetic romance and the tragic ending of K-dramas are definitely something to watch for, but these often set unrealistic romantic expectations. Modern world and the dating scenario have changed drastically that requires us to watch something that has a more realistic tone to it, enter Turkish dramas.
A whole new approach to love, romance and dating is set with Turkish dramas where the stunningly beautiful actresses and handsome actors are setting the right tone to it all.
They portray realistic characters that are down to earth, show insane emotions, intense show of their feelings clearly and the best part is that it keeps you transfixed without batting an eye away from the screen, so here are ten Turkish romantic dramas that are worth the watch.
Must-watch Romantic Turkish Dramas
Kan Cicekleri or Blood Flowers
We all dig hate turn into love stories as ever, the series depicts the same. It is a saga of revenge and blossoming of love between the protagonists Dilan and Baran who eventually get together in the series.
However, the catch is that they are under compulsion to do so, Dilan marries Baran to end the long running rivalry between their families but soon his family begins torturing Dilan and that is where it all begins. Another reason to watch out is for the added twist when Baran begins harboring strong feelings of love within his heart that transforms him.
Sen Anlat Karadeniz  or You Tell, The Black Sea
These series became popular on YouTube due to the complex love triangle and a hint of adultery too. Nefes is married as a minor to an older man Vedat who tortures her in every way possible, she finds refuge in new love Tahir who treats her like she is supposed to be treated.
She begins experiencing a new facet of love with him after emotional trauma.
Son Yaz or Last Summer
The classic teenage romance that all of us like to experience through watching series and re-living our moments. Deniz is a cute 16yo boy who has a crush on a girl he met on a family vacation. Other spoilers will spoil the fun for you, watch it for bittersweet romance and tones of tragedy, you will love the teenage romance and the first flush of love this drama depicts beautifully.
Afili Ask or Love Trap / Affluent Love
Rich poor drama that depicts class effects and the way people of lower class struggle for their life and its misgivings. Ayse is forced to marry a rich playboy Kerem who is also her boss's son, he is a complete womanizer.
Ayse is stuck with this guy as in her past she proposed her boyfriend Berk who fled from the scene. Add a mix of conniving brothers in Ayse's life and this is a complete romantic, psychological and thriller drama series to watch.
Ada Masali or Be My Sunshine
Typical office romance, where a big city girl meets a small towner Poyraz when she is sent on a hunt to look for a new location for resort. Haziran ends up on an island and runs into the guy who teaches her a lot about love, life and living it one day at a time.
Cesur Ve Güzel or Bold and Beautiful
Cesur wants to avenge the death of his father and accidentally falls for the daughter of the murderer Suhan, however the twist is that her father is supposed to be a suspected murderer. Her looks and her demeanor is all that stands in the way of his revenge.
Siyah Beyaz Ask or Black and White Love
You will love the handsome Ferhat who is a hottie with an attitude, aggression and typical strong male who forces Asli into marriage. She has to marry her as she is a witness to a murder conducted by him.
His corrupted family, politics within his own kin and high strung emotional dramatic sequences between the duo is something to watch out for. He secretly falls for Asli, he fell for her the moment he saw her but he is hard to admit that. His war within himself, with his reality, with his true identity, discovering his real father all become possible when Asli enters his home as his bride.
Bay Yanlis or Mr.Wrong
It may look a bit like a rip-off from ugly truth, but Ozgur a wealthy restaurant owner and non-believer on love meets Ezgi who is totally opposite and is tired of looking for her mister right. He decides to help her by becoming her love guru. Romance starts brewing between these neighbors and rest is history.
Sen Cal Kapimi or You Knock on My Door
Who doesn't like a complicated relationship where the actor pretends to start a relationship but end up with real feelings. Eda is a career ambitious girl who is academician meets a wealthy businessman Serkan.
He offers her to be his fake fiancée to get people off his back, as they navigate through complexities of fake relationship and convincing others they are exclusive, they end up falling for each other.
Calikusu or Lovebird
Inspired by the book with same title, the story is about Ferideis an orphaned girl who meets Kamran her older cousin. Romance blossoms between the two amidst holidays. Watch out for the charms of Kamran and the sweet romance between the duo.