Uber-Expensive Artwork: The Ten Most Expensive Paintings of All Time
---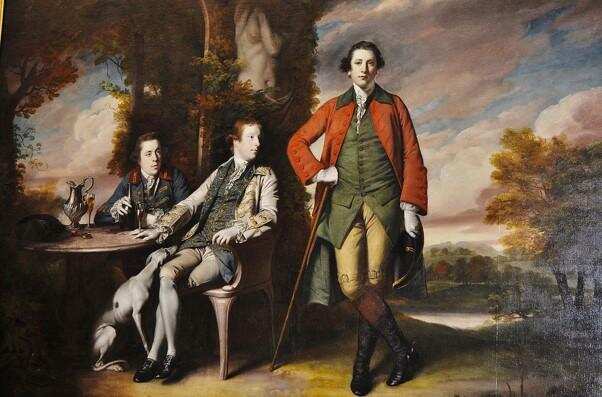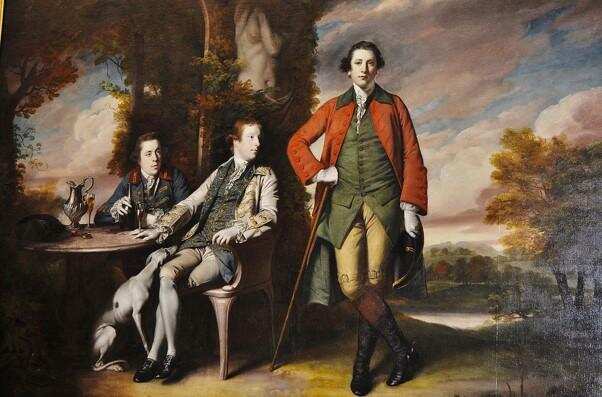 The world of artwork is an intriguing one, at least for the uninitiated. There are artworks that carry the price tags of millions; then there are others that are worth little. What makes an artwork so expensive is a question that largely remains unanswered technically, yet you will often find experts doling out endless factors that make a Picasso and a Van Gogh worth millions and more.
So what is it with the uber-expensive artworks that makes them so expensive?
Some experts say it is exclusivity, not as much the intrinsic value as one may come to think. Van Gogh is not around anymore to create new artwork and what we have is all that he is ever going to get us (read scarcity). On the other hand, the pricing of the artwork of living artists can be affected by many factors.
Apart from the scarcity factor, as they usually only create limited works, what makes a difference is the perceived current and future return on investment. After all, most art collectors spend those millions to be able to hold onto the value and let it appreciate over time. Of course, there could be buyers who collect it for their love of art. But that may not be the norm.
For your eyes only, we have tracked down the ten most expensive paintings of all time. Let's take a peek –
10. The Portrait of Dr. Gachet, created in 1890, the year the Dutch artist Vincent van Gogh died, is worth upwards of $152 million. Many theories and stories have been created of the equation between the Dutch artist and the doctor who took care of him in his final years. Many of them even go on to say that the doctor was responsible for the death of the artist!
9. Portrait of Adele Bloch-Bauer I by the Austrian symbolist painter, Gustav Klimt, a prominent member of Vienna Secession, created in 1907 is worth over $158.4 million. Also known as "The Lady in Gold", a beautiful depiction of "oil, silver, and gold leaf on canvas", is a portrait of a model who was actually also a patron of the Austrian artist.
8. Le Rêve by Pablo Picasso created in 1932 is said to be worth over $159 million. Picasso created this when he was 50 years old and his mistress depicted in the portrait, only 22! Le Rêve means "The Dream" in French.
7. Woman III, created by Willem de Kooning in 1953 is said to be worth $162.4 million. This belongs to the 6 paintings' series that has women as the central theme created by the Dutch American abstract expressionist.
6. Number 6 in our list is No. 5, 1948 by the influential American painter, Jackson Pollock and was created, as the name suggests, in 1948. It is worth over $165.4 million. A key painting in the abstract expressionist movement, it measures 8 by 4 feet! The artist's embodiment as a key figure in the American culture, in the post war era explains the high price tag the painting enjoys.
5. Amedeo Modigliani's "Nu Couche" raked in $170.4 million at a recent auction. Italian painter largely worked out of France and was known for many nudes that he created. "Nu Couche", which means "Reclining Nude", created in 1917, has been in limelight since it was first exhibited in Paris when it stirred quite a controversy for the artist. It was reportedly sold to a Chinese buyer when it last changed hands.
4. Les Femmes d'Alger ("Version O"), created by the Spanish artist Pablo Picasso in 1955 fetched the seller $179.3 million when it last changed hands recently. Picasso's girlfriend Jacqueline Roque modeled for the painting. Version O was the final one of the series which was sold together as a bunch, thanks to Kahnweiler, Picasso's dealer who famously made a condition for the buyers, "all or nothing". Picasso has often gone on record to say that this work was a tribute to his lifelong friend and rival, Henri Matisse.
3. No. 6 (Violet, Green and Red) is actually No. 3 in our list. This was created in 1951and was sold for $186 million recently to the Russian business tycoon Dmitry Rybolovlev. This was created by the American painter Mark Rothko, born Markus Yakovlevich Rotkovich of Russian Jewish descent. This simple looking artwork is one of the important artworks of abstract expressionism.
2. The Card Players by Paul Cézanne, one amongst the series of paintings bearing the same name by the French post impressionist artist, is worth over a staggering $274 Million. Many of the models in his paintings were the farmhands employed at his estate.
Due to the loss of paintings at one time, France commemorated the loss by issuing a postage stamp. The series of paintings were created between 1890 and 1895, however, it is not clear which one was created when. The painting was sold for the record breaking sum at the aforementioned price.
1. Nafea Faa Ipoipo, also known as "When Will You Marry?" is a Paul Gauguin work created in 1982. This tops the charts with an asking price of a mind-boggling $300 Million. Although, it is not official but the sources say that it was sold to a buyer from the oil-rich nation of Qatar. Rumor has it that Qatar Museums was the buyer in this huge deal. This colorful painting of a pair of Tahitian women in meadow was created by the French post-impressionist artist only a year after he arrived in Tahiti.
Now these are some really extraordinary figures. Many paintings are sold for figures that surpass the GDP of various small nations. Try figuring it out for yourself – apart from their price tags obviously, what you think may have made them make it to this list of world's uber-expensive artworks.
But one thing is for sure – as long as the super rich of the world are buying these works with such zeal, sky is the limit!