5 Health Benefits of Sugarcane Juice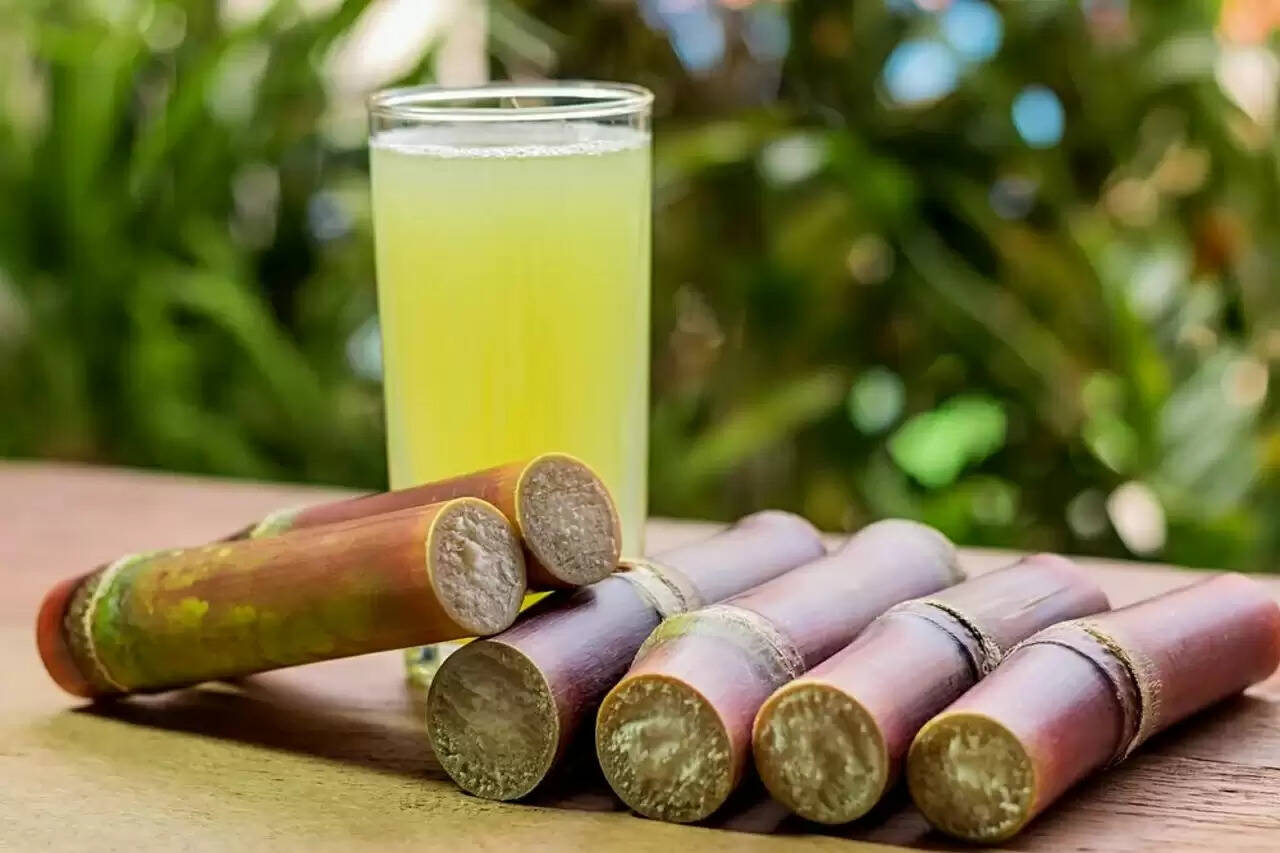 ---
On a hot summer day, nothing beats a cool glass of sugarcane juice. People love sugarcane, which belongs to the grass family. The juice can be extracted from them by chewing them or by making a juice and drinking it. Sugarcane juice is a popular drink because of its low-fat content.
Despite the high sugar content, the juice has health benefits. Sugarcane juice contains potassium, calcium, iron, and other important minerals. It Contains no fat, cholesterol, fibre, or protein.
A serving of sugarcane juice (28.35 grams) contains 113.43 number of calories and roughly about 25.40 grams of carbs.
Apart from giving you an instant burst of energy, here are some benefits of drinking Sugarcane juice (called ganne ka juice in Hindi language):
Good for the digestive system
This juice contains potassium, which improves digestion. By balancing the pH level in the stomach, it can also soothe digestive distress and could be helpful in keeping stomach infections at bay!
Good for Liver and Kidneys
Among the best natural treatments for liver-related ailments, sugarcane juice is said to be effective for jaundice.
It is found that sugarcane juice is alkaline, which helps to maintain electrolyte balance in the body.
Since the juice doesn't contain cholesterol, fat or sodium, it keeps the kidneys healthy.
Good for Teeth and Bones
The juice also contains calcium, which is good for the bones. Moreover, if one chews sugarcane, it could help keep the teeth strong.
Good for the Skin
There are alpha-hydroxy acids (AHAs) present in this beverage, which are good for the skin.
You can apply a paste of Fuller's earth (multani mitti) and sugarcane juice and that will help to exfoliate the skin and may help eliminate the chance of acne build-up.
It Helps Get Rid of Pain Associated with STDs and UTIs'
Drinking sugarcane juice in diluted from with coconut water and lime juice, can help reduce inflammation in the body caused by STDs, urinary tract infections, kidney stones, and prostatitis.
Medical Disclaimer: The information and reference materials contained here are intended solely for the general information of the reader. Patients and consumers should review the information carefully with their professional health care provider. The information is not intended to replace medical advice offered by physicians. You should consult your physician before beginning a new diet, nutritional or fitness program.