7 Bollywood actors in their Sixties who are giving us major fitness goals
---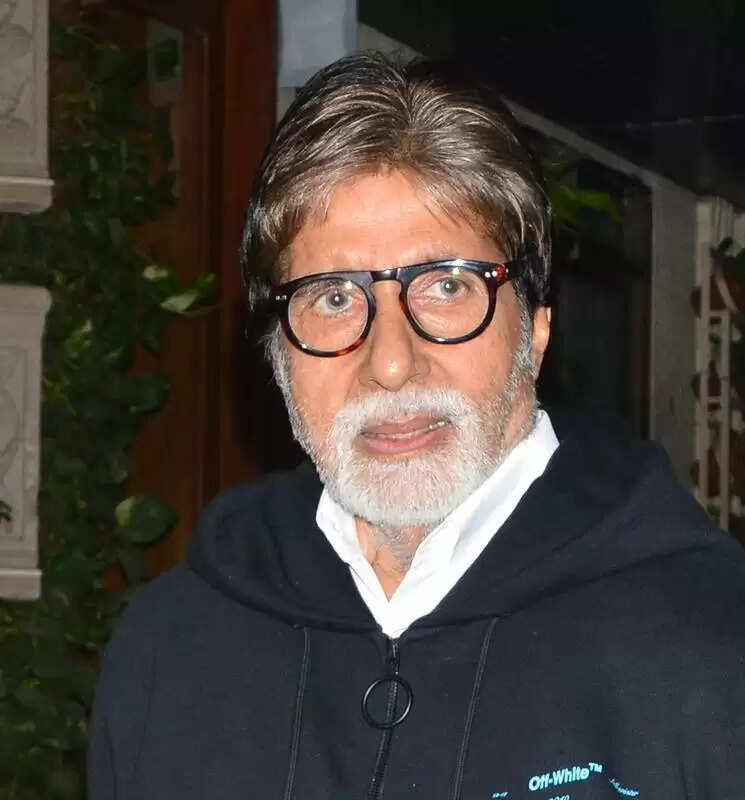 Whether you love the fact or hate it, but Bollywood had left a great impact on our nation, culture, and even our personal lives. It's no surprise that B' Town celebs continue to rule our heart from generations.
In today's time physical fitness and a healthy lifestyle are key to longevity in the Indian film industry. Hence not only do the young actors maintain their physique and live life with great discipline, even the senior actors are giving us some serious fitness and lifestyle goals.
In fact, age is a number for our most favorite Bollywood stars who have already crossed the age of 60.
Here is a list of 7 such B' Town celebs who have whipped the concept related to age:
Amitabh Bachchan, at the age of 78, is one of the oldest and fittest B'Town actors ever seen. Big B never fails to hit the gym every morning and follows a strict vegan diet to maintain a healthy lifestyle. He often posts his selfie on social media standing besides exercise equipment like dumbbells, treadmills, and weights and encourages and inspires his fans to exercise.
His morning routine also includes consumption of Tulsi and Amla juice and breathing exercises, yoga, and pranayama. No wonder, he can be seen working for almost 16 hours a day without getting tired!
Shivaji Rao Gaekwad, professionally known as Rajnikanth, is giving all of us major fitness goals at 69. Many times, on social media, he was seen flaunting his toned physique and ripped biceps while shooting for one of his movies, Darbar.
He is believed to hit the gym for a healthy lifestyle and practices yoga and swimming in his day-to-day life. The 'Thalaiva' of Tamil Nadu is also believed to be visiting the Himalayas almost every year.
He is so fit at this age that he went on an adventurous journey to Bandipur Tiger Reserves in Karnataka with his team while shooting for 'Into The Wild with Bear Grylls.'
He is also strict with his diet regimen which mostly is devoid of sugar, ghee, and milk.
At 65, Anupam Kher is at his fittest best by doing weightlifting, push-ups, boxing, and what, not a young actor could do. He always loves to share his workout routine plan with his fans and friends via social media, where he is seen talking about health, fitness, and consistency.
Instead of hitting the treadmill every day, Kher prefers to take almost 10,000 steps daily. In 2016, he surprised his social media followers by sharing his transformation picture of losing 14 kgs of weight in less than two years. He is an inspiration to all people of his age where many of them plan to retire.
Puneet Issar, at the age of 60, is giving a tough competition to a 25-year-old in terms of fitness. He hits the gym 2.5 hours daily and that too, 6 days a week. Along with this, his exercise routine includes Surya namaskars, swimming, weightlifting, martial arts, and cross-fit techniques.
He is so passionate about the workout regime that during the pandemic outbreak in 2020, when all the gyms were shut, he converted his garage into the exercising spot with all the basic gym equipment in it.
Anil Kapoor, the father of three grown-up children, is one of the fittest actors of Bollywood who refuses to age even at the age of 64. He normally spends two to three hours daily in the gym along with 10 minutes of cardio, cycling, and jogging early morning.
He also lays a lot of importance on 'unwinding' and taking a day off from workout sessions to let his muscles and body rest.
At 72, dream girl Hema Malini's age has refused to wither. Dancing and yoga are the two aspects of her evergreen beauty and fitness. She is not a gym freak but still looks glamorous and healthy because of her balance veggie diet and fasting twice a week.
Her fasting diet consists of only fresh fruits and vegetables, dry fruits, and cottage cheese that properly regulate the body's functions.
Jackie Shroff has been winning hearts across generations with his wit, charm and a heart of gold. 64-year-old Jackie Shroff gives tough competition to his son Tiger shroff in the fitness game.
The secret behind his macho personality is practicing regular gym, yoga, and a balanced nutritional diet. To look super energetic, he practices yoga for atleast 15 days a month.