9 Essential Traits For A Vibrant And Healthy Life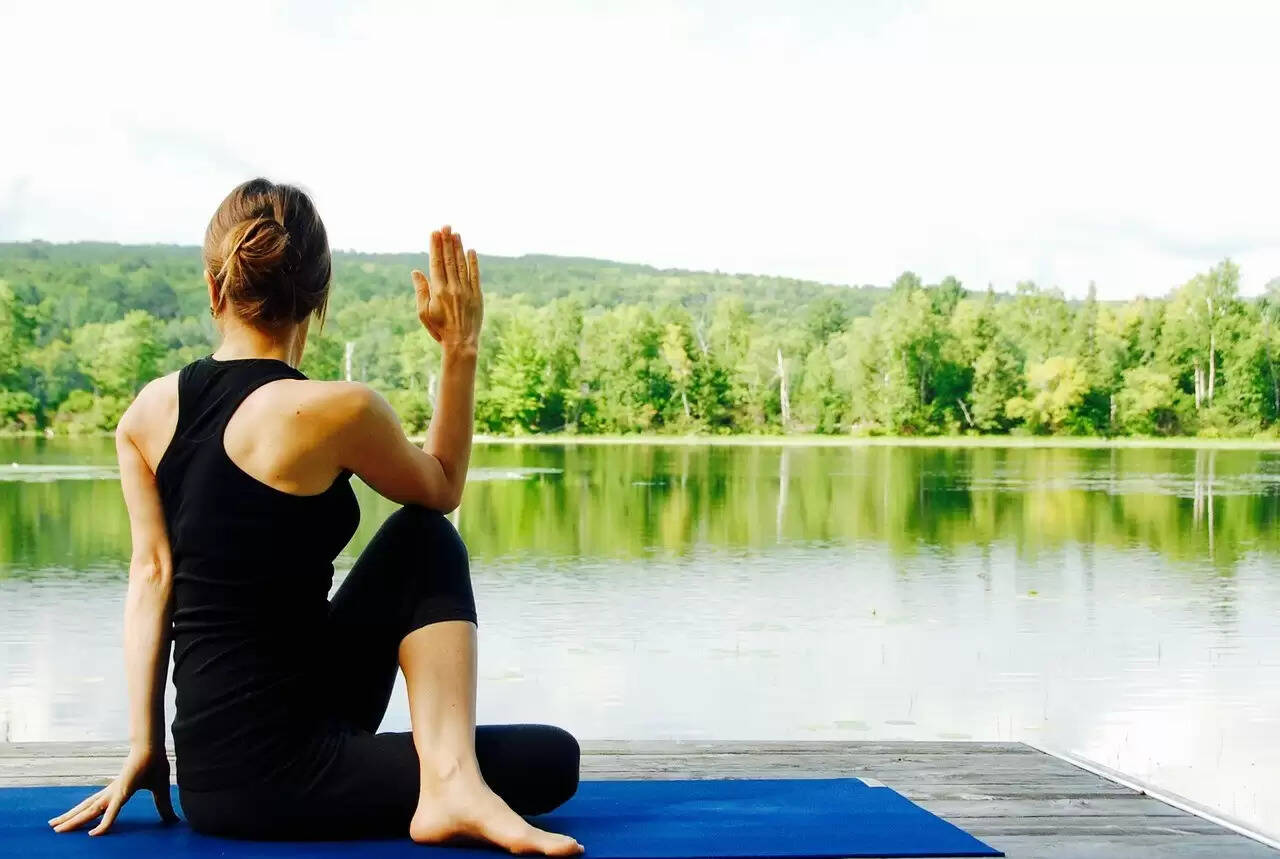 ---
Are you following all the rules for a seemingly healthy lifestyle, but are still gripped by chronic health conditions?
Sometimes, even though you feel you are on the right track –regular exercise, a healthy diet supplemented in the best possible way and a complete abstinence from alcohol and smoking- things might still not go the way you think they should be. Because, just like these things add to a healthy life, there is something more that leads to an optimal health and longevity.
In contrast to the exclusive focus that is traditionally placed on the biochemistry of a person's body to the exclusion of his mental health, it is a well-proven fact that each facet of your lifestyle affects the health of your mind and, with it, the health of your body.
Yes! The body is a reflection of the sum of our life experiences, a mirror of our collective spiritual, creative, interpersonal, professional, mental, emotional, sexual and health. And, thus, it is not just enough to focus solely on the body without considering the health of the mind.
Each of important aspects of life – be it your relationships, your work, your creative outflow, your spiritual life, your sex life, and so forth- have a bearing to your health.
Hence, it becomes important that one:
Invests in making healthy relationships like a strong network of family, friends, relatives and colleagues. Healthy relationships prompt the body to relax, reducing stress.
Finds healthy and meaningful ways they can spend their day, whether at home or in office.
Makes way for creative expression in life.
Leads a healthy spiritual life with a sense of connect with your sacred self.
Allows for a healthy sexual life with enough room to express and explore your erotic fantasies.
Finds ways to ensure a healthy financial life that is free of undue financial stress.
Dwell in a healthy, toxin-free environment that makes way for a healthy body and mind.
Aims for a healthy mental and emotional life, free of fear, anxiety, stress, depression and other mental-health ailments.
Adhere to a healthy lifestyle that allows for healthy physical health through a balanced diet, regular exercise, adequate sleep, and abstinence from unhealthy addictions.
Thus, in order to live a vital, disease-free life, here are 9 essential lifestyle traits that can do the magic to give you a vibrant and healthy life!
Make a good start of your day!
Mornings lay the foundation of a day, so it is very important that you start it off on the right note. We tend to set the alarm to wake us each day and end up hitting the snooze button just too many times.
Give yourself plenty of time to wake up slowly, sit in silence and calmly sip through a cuppa and give yourself a concerted start to the day!
Be organized
Getting organized an is the key to keep yourself focused through the day and avoid stressful situations. Gather your mental clutter and make a to-do list of all that you need to accomplish through the day and set priorities.
This will make you more productive in your tasks and even chores. Give yourself grace time – don't press too hard! Remember, outside clutter can mess you mentally too. So, take the time to keep your surroundings clutter-free and organized to bring calm to your day, making it vibrant and thus, a healthy one.
Create space for some "Me-Time"
Some "me-time" each day is essential to keep you going through the next day. Find yourself a calm corner and indulge in whatever makes your happy and relaxed each day. Try gardening, reading or simply laze around in guiltfree indulgence, if that makes you happy. A happy you means a healthy you!
Avoid frequent multi-tasking
Don't get carried away with all the things on your to-do list. Remember, there is always a tomorrow. So, concentrate on one task at a time and avoid too much multi-tasking as such preoccupations can lead to anxiety and decrease your potential.
Avoid too much exposure to social media
Compulsive checking of social media accounts multiple times in a day is increasingly becoming a habit with almost 60% of people. This habit tends to cause distractions that can decrease your productivity – a perfect recipe for stress!!
So, just unplug yourself from these social media sites and give yourself a "tech detox".
Include calming foods in your diet
Food habits play an important role in keeping you healthy. Choose what you eat carefully. Include brain-calming food in your diet such as avocados and nuts. Just keep brain-zapping foods with lots of sugar and gluten at bay.
Connect with Nature
Nothing compares to a dose of sunshine and fresh air. Find your way of connecting with nature. Head out once a day and give yourself the much-needed break. This will not just lift your mood but also help the brain function, refreshing you after a stressful day.
Go to bed early
Remember, early to bed and early to rise…?? Well, just getting enough sleep is not enough. Sleep early so that you can capture as much of the nighttime as possible. A solid seven hours of sound sleep through the night is optimal for a healthy and refreshed you.
Practice conscious breathing
Conscious breathing is a very good exercise to relax your tired and stressed brain cells and make your body feel calm.
So, practice the exercise of observing your breath as you breathe naturally. This would bring inner calm to your day and diffuse both mental and physical anxiety and fatigue.
Imbibe these simple traits into your life and follow the tips to create calm. While functional medicines can help you uncover underlying problems, it is these essential lifestyle hacks that can help you sail through smoothly in the rough waters of life.