Your Kitchen Holds The Secrets For Curbing Hair fall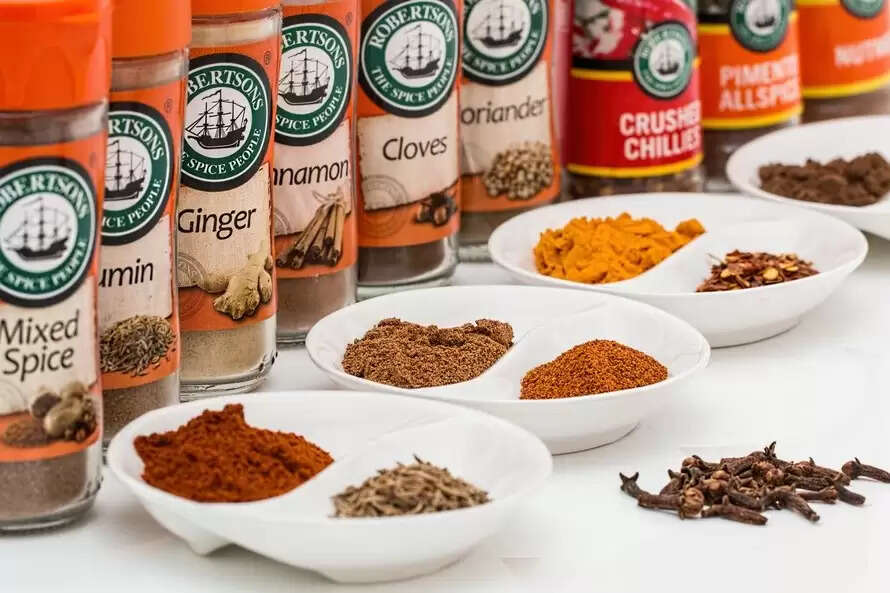 ---
Is hairfall giving you the woes? Well! Hairfall is commonplace today.
We may have progressed over time to a standard of living that is a level above our previous generations, but it remains an inconvertible truth that however materialistically we evaluate ourselves, we have had to give up on a lot for these superficial notions of success. The greatest sacrifice being that of our health!
As the experts say, the foremost symptoms of bad internal health are reflected on hair and skin. And, a receding hairline is perhaps one of the most common indications of hair problem and a generally poor health. The reasons for hair loss can be many - ranging from poor nutrition to lack of sleep and an unbalanced lifestyle to an underlying health issue like stress, medication, anemia, poor hygiene, a physical ailment, or simply ageing.
But fret not, for most of the fixes to this untamable and worrisome problem lie right at our homes, in our kitchens!! Wondering how? Here's a sneak peek into some of the common kitchen ingredients that can work their magic in giving you a lustrous mane of hair!
Fenugreek
Who could have wondered that the commonest thing like fenugreek, or Methi, can be one of the most effective treatments for hairfall. Its rich composition of hormone antecedents, proteins and nicotinic acid not only stimulate hair growth, but help rebuild hair follicles strengthening the hair shafts, as well. No doubt, this common kitchen ingredient finds its place among the top home remedies to control hair loss! Here is a simple daily remedy using methi to curb hair loss:
Soak a cup of fenugreek seeds in water overnight

Grind these into a smooth paste in the morning and apply to your hair.

Cover with a shower cap and leave it for about 40 minutes before rinsing your hair
Amla & Lemon Juice Mix
Amla, or Indian gooseberry, is a rich source of Vit. C whose deficiency is attributed to trigger hairfall. Besides, the anti-oxidant properties of this a wonder fruit help promote hair growth and maintain a healthy scalp. To curb hairfall, here is a simple remedy using Amla:
Grind some Amla into a pulp

Add a few drops of lemon juice

Massage the mixture into the scalp, cover with a shower cap and leave it overnight

Shampoo your hair in the morning
Onion and Garlic Juice
Though not a very welcoming one, a mixture of onion and garlic juice is just the right remedy for you if you're experiencing heavy hair loss! These commonplace kitchen ingredients can actually do wonders for your hairs with their antibacterial nature and high Sulphur content that are great for hair growth through regeneration of hair follicles, keeping scalp free of infections that can cause hair loss.
Grind onion and garlic and squeeze out the juice.

Add some honey to this mixture to cut down on the odor

Rub this mixture on scalp, right at the hair roots, and keep it for 20-30 minutes.

Wash-off with a pleasantly fragrant shampoo
Repeat this remedy 2-3 times a week for several weeks.
Beetroot Juice
One of the finest kitchen remedy to curb hair loss and promote hair regrowth is beetroot juice. Rich in essential nutrients like Vit. B and C and minerals that accelerate hair growth, beetroot can be used as follows:
Boil beetroot leaves in some water.

Grind into a thick paste and apply to scalp.

Leave it on for 30 minutes and then rinse off with water.
Try this tip at least twice in a week for quick results.
Tea Decoction
Tea is rich in tannic acid that can have magical effects in controlling scalp infections, which result in hair loss. Make use of tea decoction to promote hair growth and prevent hairfall.
Boil 3 spoons of tea leaves in a cup of water to prepare a tea decoction

Strain the decoction and add one lemon to it.

Rinse your shampooed hair with this mixture before washing-off with water.
Sour Curd
Curd is another one of the most effective home remedies for hair loss and can keep hairfall in check. All you need to do is:
Apply sour curd to your scalp and hair directly.

Leave it on for 30 minutes before washing-off with plenty of water.
For best results, add an equal measure of camphor or honey to the curd. This mixture promotes hair growth and can be a great solution for bald patches.
Egg White
Did you know that eggs are so rich in protein and vitamins that they can nourish the hair, significantly reducing hairfall? Just follow this simple tip to get stronger and healthier hair:
Break some eggs and extract only the egg white.

Apply this to the scalp and hair

Shampoo your hair after 30-45 minutes.
Repeat this treatment once every week.
Apple Cider Vinegar
Another great secret that your kitchen hides is apple cider vinegar that is very effective in controlling hairfall. For soft and manageable hair:
Mix one part of water with one part of apple cider vinegar.

Spray this mixture and massage your scalp and hairs lightly.

Leave it on for 5 minutes and then wash-off with a mild shampoo.
For better results, repeat this treatment at least twice a week.
Juice of Potato
Who could have imagined that potato juice could stop hairfall! Did you? Rich in Vit. B6, Vit. C, niacin and minerals like copper, manganese and phosphorus, potato is an excellent remedy to control hairfall, treat weak and brittle hair, prevent dryness and premature graying, and boost hair growth. Here is how you can use potato for rejuvenated hair:
Crush some potato and squeeze out the juice.

Add some honey, water and mix it well.

Apply this mixture to your hair and leave for 30-45 minutes.

Wash-off with plenty of water before the pack dries out.
Repeat this once every week and notice the change in your hair!
Spinach & Lettuce Juice
These green veggies are just the perfect answer to your hairfall problem. Besides being rich in vitamins and minerals, they are also high in iron and biotin content -all of these are considered vital for healthy hair. Just include these into your diet. Start your mornings with a glass of spinach and lettuce smoothie for shiny long hair, minus the hair loss.
Medical Disclaimer: The information and reference materials contained here are intended solely for the general information of the reader. Patients and consumers should review the information carefully with their professional health care provider. The information is not intended to replace medical advice offered by physicians. You should consult your physician before beginning a new diet, nutritional or fitness program.