10 Of The Most Expensive Yachts In The World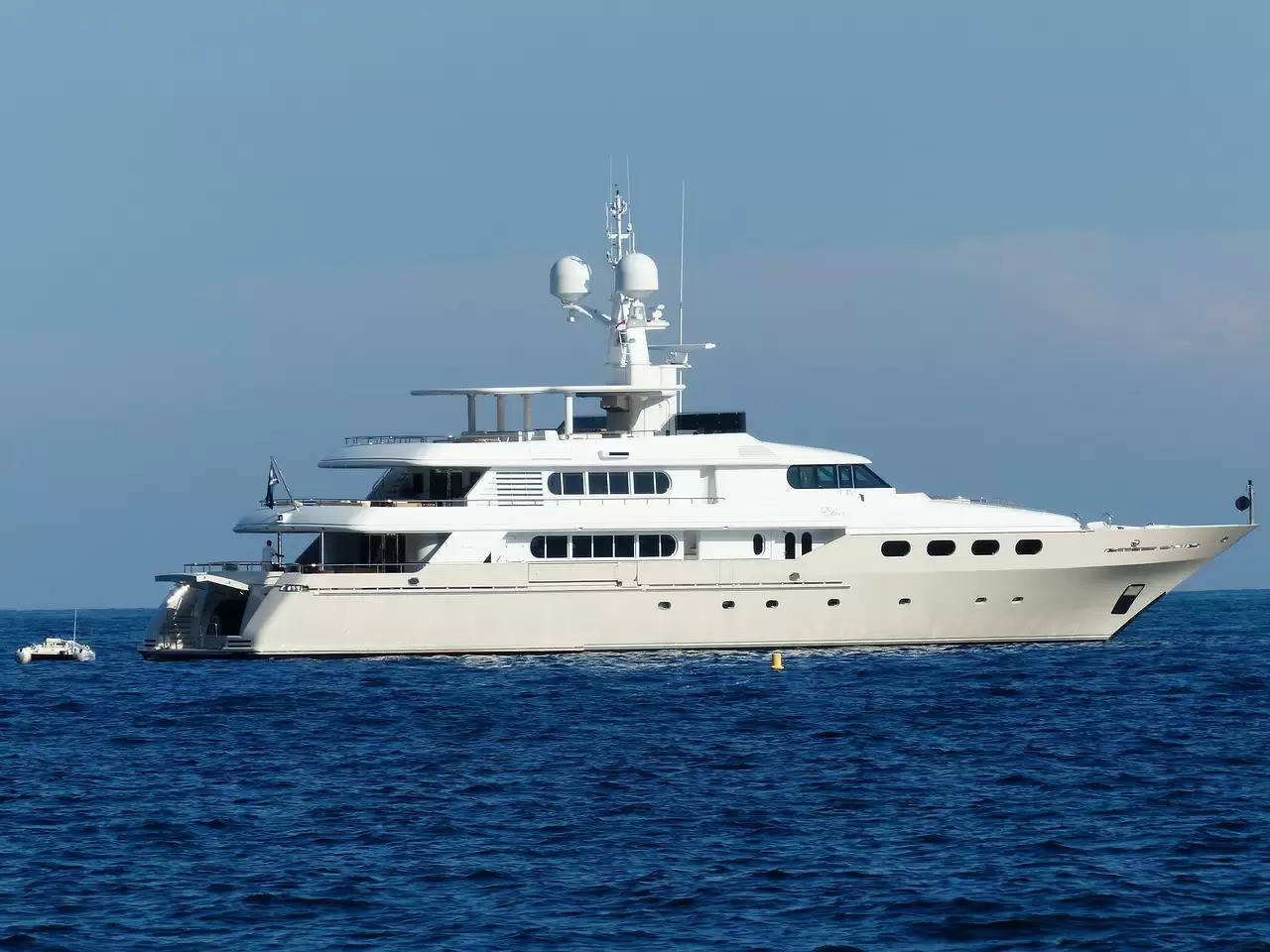 ---
The utmost comfort of a luxury yacht welcoming you to gilded rooms with comfortable interiors and amenities like pools, cinema, lounges and dance floors, is a floating dream come true.
Well known billionaires own such wonderful masterpieces and even boarding one is as stylish as it gets. Owners of expensive yachts board these beauties in helicopters landing on the boat deck.
These luxury yachts are often called superyachts due to their massive size and the luxury they provide.
Seems like a dream, right, check out 10 of the most expensive yachts in the world that will have you gasping for air.
History Supreme – USD 4.8 billion
Stuart Hughes a Malaysian businessman who designed this most expensive yacht for Robert Kuok known to be the founder of Shangri-La Hotels and Resorts chain (net worth of USD 12 billion) as per Forbes.
It is a 30-metre yacht constructed with 100,000 kg of solid gold and platinum that took three years to complete.
The base of the boat is made of gold that is wrapped in a thin gold sheet. The deck, railings, anchor, dining area is all decked in gold.
The most eye catchy thing about the boat is the real bone of T-Rex dinosaur that is mounted on the wall of the sleeping quarter of the yacht. The wall is made of meteoric stone that is yet another thing to notice.
Eclipse — USD 1.5 billion
Measuring 162.5-metre, the boat is owned by oligarch Roman Abramovich a former Chelsea boss and a Russian billionaire.
The features that will have you awe-struck are its tech systems, missile detection, bullet proof windows protecting the master suite. All credit to its designer Terry Disdale and German shipbuilder Blohm+Voss.
The top speed of this superyacht is 21 knots with a maximum range of 6,000 nautical miles on a full tank.
Azzam — USD 650 million
The 179-metre-long vessel is a massive private yacht and held its record ever since 2013.
Lürssen Yachts German shipbuilder is to be credited for this masterpiece, this yacht too contains missile defense system with bulletproof master suite. The most amazing part is the beautiful chandelier that would not sway even at its top speed.
The superyacht is the fastest of its kind with 30 knots with 35,048 kW powers of four engines.
The interior designer of Azzam is a French interior decorator Christophe Leoni and the exteriors are adorned by Nauta Yacht.
A+ – USD 527 million
Built at Lürssen owned by the UAE — Deputy Prime Minister Sheikh Mansour bin Zayed Al Nahyan.
Tim Heywood designed the exterior while Terence Disdale Design, crafted the interior of the vessel.
Measuring 147 meters, the 7,990hp the top speed is 23 knots powered by diesel generators that stabilize the systems onboard.
Motor Yacht A — USD 440 million
Owned by Russian billionaire Andrey Melnichenko, the stunning exterior resembles stealth warship similar to Zumwalt-class destroyer of the US Navy.
Launched in 2008, built by Blohm+Voss and designed by Martin Francis and Philippe Starck.
Measuring 122 meters long the master bedroom measures 232 square meters. Contains inbuilt a glass-bottom swimming pool sitting above a disco, comprising two swimming pools.
A helicopter hangar and a speedboat too are included in the yacht that houses six guest suites that are mobile for providing room for four spacious staterooms.
Dubai — USD 400 million
Constructed by Blohm+Voss in 2006. Prime Minister of the UAE and ruler of Dubai, Mohammed bin Rashid Al Maktoum is the owner.
Measuring 161.8-metres, the interiors and the exteriors of the yacht is crafted by Andrew Winch.
Includes a mosaic swimming pool, sunbathing areas and Jacuzzis, a split-level owner's deck, a helipad, and a circular glass staircase that changes its color when it is lit from above.
Serene — USD 330 million
Owned by Mohammed bin Salman, the Crown Prince of the Kingdom of Saudi Arabia.
The superyacht contains powerful eight diesel-electric MTU 2,828hp engines, maximum speed of 25 knots. Capable of traveling 6,000 nautical miles at 15 knots on a full 800,000-litre tank.
The yacht measures 133.9-metre-long and is made by Italian shipbuilder Fincantieri.
Exterior is a work of Espen Oeino, while the interiors are designed by Reymond Langton Design.
Due to its luxurious amenities on-board it is called the Floating Palace. Snow room, steam room, outdoor cinema, seawater pool, a Hammam beauty center, a piano room, an observation room, a beach club and a dance floor, are just a few to name among several other luxurious facilities.
The most amazing is the underwater viewing room to get a glimpse of the marine life.
Radiant — USD 320 million
Owned by Emirati businessman Abdulla Al Futtaim.
Built by Lürssen in 2009, Tim Heywood designed exteriors and interiors crafted by Glen Pushelburg.
Teak wood decks housed in aluminum exteriors, the boat 110-metres, top speed of 21 knots powered by its twin 8,715hp twin diesel MTU engines.
Radiant houses several amenities like a beach club, massage room and swimming pools.
The water cannon is a notable feature that can be actively used against pirates.
Al Said — USD 300 million
The yacht is named after the late Sultan of Oman, Qaboos Bin Said Al Said.
Weighing 15,850 tons, known as the highest displacement superyacht.
Measuring 154-metres, built by Lürssen in 2008. Exteriors done by Espen Oeino did the interior was crafted by RWD.
Most notable feature is the concert hall that can house a 50-piece orchestra.
Powered by twin diesel 11,149hp MTU engines, reaches the maximum speed of 25 knots.
Pelorus — USD 300 million
Built by Lürssen in 2003, owned by Samuel Tak Lee a billionaire and Hong Kong property tycoon.
Pelorus is a Greek word, which means 'vast'. The Yacht is 115-metres long.
Terence Disdale designed the interiors while the exterior is crafted by Tim Heywood. Powered by two Wärtsilä engines it gives the top speed of 20 knots.
Most notable feature is the private deck attached to the master bedroom, crafted to provide full privacy as it is literally hidden/ invisible to anyone from outside.