10 Of The World's Most Elite Private Member Clubs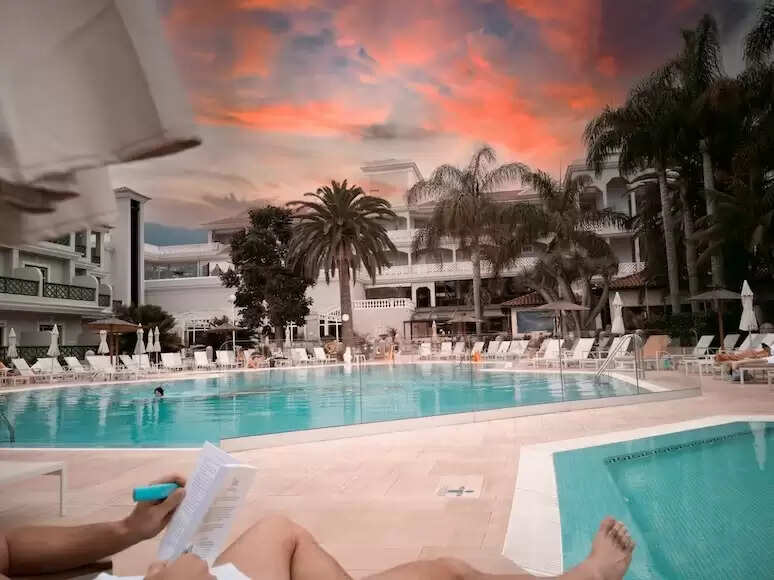 ---
With great wealth or fame obviously comes exclusive perks too! One such fabulous perk is an exclusive access to a membership-only club.
World apart from the middling dinner and/or dance clubs, such clubs are epitomes of tastefulness, discreet and suaveness with their sporty concierge services, exclusive events and power-packed order of members.
While getting into any of these private member clubs can be as easy as chewing iron nails, money, lineage and fame are surefire ways of making your way into one of epitomes of absolute exclusivity and downright secrecy.
Here is a sneak preview of 10 of these elite clubs from across the world!
Soho House
Founded in London in 1995, this latest outpost of the Soho House Group is based in Berlin.
Home to the creative cream of the world, a membership to this club offers you access to one of the classiest restaurants and bars, along with gym, an open-air, rooftop pool and an exotic cowshed spa!
Feel the essence of this club as you step into its awesome lobby designed by Damien Hirst. The club is reputed for its selectivity in granting memberships, having famously denied the privilege on numerous occasions to even famed celebrities like Kim Kardashian.
A nomination by at least two existing members is the only way to gain membership to this exclusive club of creatives.
Club Silencio
Though rather a new-kid-on-the-block (opened in 2011), this invite-only membership club is one of Paris' premier Art clubs for those creative professionals who have managed to make a mark for themselves.
Donned in gold brick walls and designed by none other than David Lynch, the club houses a restaurant, a private screening room, fully-furbished bathroom stalls, a concert hall and an art library too.
Gaining a membership to this club can be a tough deal for this club is strictly for the creative souls and each applicant is thoroughly vetted.
Recommendations do work but not till you have proven your commitment in your professional field! This cultural hub is a treasure trove of stellar concerts and artistic events.
The Kee Club
The Kee Club, with its luxurious salon interiors, unconventional furniture (including Arne Jacobsen's Egg Chair), is the perfect place for the connoisseurs of art, food, music and everything high-life!
Conduct a business meeting or simply dine with friends if you belong here. Originally based in Hong Kong, the club has expanded to include a haunt in Shanghai too.
Get ready for a high-class, luxurious transcontinental experience with some exclusive accesses to events hosted by A-listers of the fame of Mick Jagger along with a chance to dabble with some extraordinary artwork and books.
Of course, the membership is always through a referral, besides the hefty membership fee!
Eminent Clientele: Bill Clinton, Mick Jagger, Michael Jordan, Gwyneth Paltrow, Sting, Christian Louboutin, Chow Yun Fat and Joel Robuchon.
Capital Club
Capital Club is a distinguished business club located in the heart of Dubai's financial district with a spectacular view of the Burj Khalifa from its stunning Gate Village Terrace.
Though it takes in members through an invite-only process with recommendations from two existing members, an entry to this club holds tremendous opportunities.
Meet a mélange of CEOs, Directors and Founders of some of the top-notch organizations and become a part of a potent network of over 250+ private institutions.
With opulent meeting rooms, a futuristic gym and a cigar and bar area, this club has witnessed the fruition of many-a blockbuster business deals.
Duquesne Club
Founded in 1873 in Pittsburgh, Pennsylvania, Duquesne Club is one of the top elite, private-member clubs in America. Rated as the #1 City Club, it offers membership exclusively through invitation by an existing member.
As a member, you get to access all the health and fitness amenities along with sumptuous cuisine and several cultural events.
A networking hub, this club offers tremendous opportunity to build a well-connected network with its entourage of prominent corporate leaders, industrialists and guests that include people of the fame of Ronald Reagan and Bill Clinton as members.
Yacht club de Monaco
The YCM, founded by Prince Rainier in 1953, is a walk down the well-trodden paths of tradition. Lauded for its pledge to "preserve a certain ethic, both on land and on the water", getting entry to this exclusive club can be quite a demanding job!!
While membership happens through the customary backing by two members, a well-connected and affluent background with a decent knowledge of sailing can be quite helpful.
If you have a thing for the sea and a penchant for the traditional coats of arms, this is definitely the place for you. Life at this club is steeped in tradition and being non-conversant in French is a complete no-no here.
Dracula's Ghost Riders Club
The winter playground of Europe's jet-setting crowd, St. Moritz, is also the hub of one of the world's most elite and ultra-exclusive members-only clubs - Dracula's Ghost Riders.
Founded in mid-70s by Dracula Gunter Sachs on the premises of the Kulm Hotel, this glitzy club started as an elite secret order of bobsledders & ski elites and rumors are rife that select members till day are invited to join the inner sports circle.
Set in an intimate ambience, this club can house up to 150 people at a time. Not surprisingly, and in keeping with Dracula's history, the initiation of new members is said to include some kind of a champagne shower!
The Hurlingham Club
The Hurlingham Club is Britain's greatest and most exclusive private-members' social and sports club with world-class facilities. With its roots in tradition, this club dates back to the days of King Edward VII, who came to this place for pigeon shooting.
It has been the proud host of events like the Grand Prix Ball and the Concours d'Elegance and is a member of The Association of London Clubs. The club has one of the lengthiest cycles to get inducted as a member.
Membership (that too a non-voting one!) opens only through the resignation or demise of a current member followed by a wait of 15-years before you are considered for a full-fledged voting membership.
Eminent Clientele: Tory Cabinet Minister Lord Fowler, Trevor Eve, Lord Hunt, Ed Stourton, and even Kate Middleton's hairdresser Richard Ward.
The Belizean Grove
The female riposte to the all-male Bohemian Club, Belizean Grove is an invite-only women's club. Founded in 2001 by Susan Stautberg and Edie Weiner, the Grove is famed for their White House Project that aims at seeing a woman head the US.
The members hold an annual meeting in Belize or other Central American locations and comprise the 115-125 female members holding influential positions within the military, financial, and diplomatic sectors. If you are a woman of that caliber, this club is the place for you.
Eminent Clientele: Female directors from Xerox, Procter & Gamble, Nordstrom, PetSmart, REI, Presiding Bishop of the Episcopal Church.
Yellowstone Club
The Yellowstone Club is a 13,600-acres private, residential ski & golf facility located north of the Yellowstone National Park in Montana. This clubhouse, set in the midst of scenic mountains and dense forests, is a paradise for the nature enthusiasts.
The club membership typically includes access to ski rooms with lockers, heated driveways and boot dryers, and even some Gulfstream jets and yachts ( for the more elite ones!).
Eminent Clientele: Dan Quayle, Jack Kemp, Peter Chernin, Steve Burke, Bill Gates, Frank McCourt
The experience of being a member of any of these exclusive clubs is much more than the idea of getting to shake a leg with models or enjoy the enviable assortment of vintage beverages.
The networking that you can make at any one of these exotic clubs is one that will serve you for a lifetime. If your soul-searching can rank your caliber high enough, you surely should be taking your shot at one of these elite clubs soon!