10 Best Whiskies To Add To Your Home Bar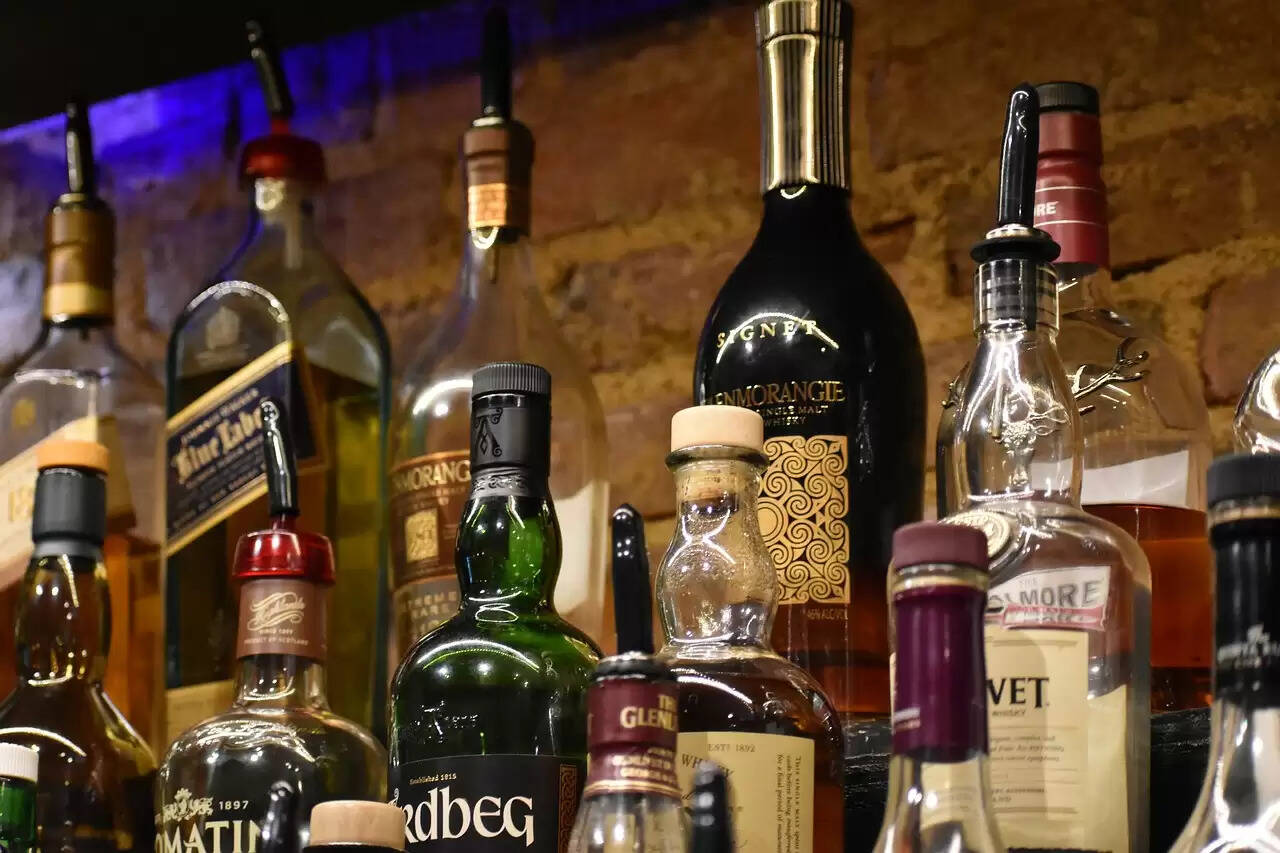 ---
Whiskey is the most popular fermented beverage that is now a global delight and often becoming a '
nì ri thaisbeanadh'
or an item to be showcased.
Pouring fine whisky to your guests is often a status symbol marking celebration, no matter what the occasion.
Regardless of how you prefer having this drink it is always preferred that you have a stack of the finest and the best whiskies added to your home bar. We talk about 10 whiskies in this article.
The Macallan
Derived from Gaelic words 'Magh', and 'Ellan', meaning 'fertile ground', Macallan, is a single malt Scotch whisky that is extremely popular and amongst the most sought-after whisky amongst collectors and consumers of whisky.
With the delicate taste, hint of charred smokiness, the creamy whiskey is a delight to the taste buds of a whisky connoisseur.
Talisker 18
Intense and fruity, this drink evolves gently with a rich and fruity aroma at first, that gently hits your taste buds with its mild toffee notes. More likely to be enjoyed as an evening drink where a soft music and fine dining is all you decide to serve the guests with.
Oban Little Bay Small Cask Single Malt Scotch Whisky
Little Bay is rich in flavor and complexity, making it an ideal choice for those seeking an extra special drink. It is made with a blend of spices, fruit, and a touch of sweetness, giving it a unique and interesting taste. The combination of these flavors makes Little Bay a luxurious and flavorful experience.
4. Glenfiddich 12
The most popular single malt Scotch whiskey and the most awarded in the world, comes from the Glenfiddich 12 family distilleries one of the biggest global player.
It is one of the best brands of whisky available in India.
Mild and clean on the palate, this one is thought for a fruity aroma and a sweet, creamy mouthfeel.
5. Amrut
The first ever single malt Indian whisky, created with hand-picked Indian barley, coming straight from the Himalayan foothills.
The richness and flavor is unbeatably out of this world, layered with hint of spicy, sweet, floral and toffee notes that will sooth your mind and electrify your senses.
6. Black And White
One of the finest whiskeys in Scotland with its high quality grain proportion.
Commonly called House of the Commons all due to the labeling that eventually became an official brand.
You will experience soft vanilla-esque to begin with, unripe kiwis, light citrus and a dash of celery salt.
Enjoy the sweet, smooth, smoky, souring, mild pepper and oak on your palate that immediately hits you so.
7. White Walker by Johnnie Walker
This one is a limited-edition by the brand inspired by Game of Thrones; it features Clynelish and Cardhu malts among others.
You will be surprised at temperature sensitive graphics packed in the bottle that spells "winter is here" when it's time to serve it at its best temperature.
The beginning your taste buds will experience a lean hint of orange Fruit Pastilles and dried apricot that eventually would transition into toffee, vanilla pod and ginger snaps.
The rich taste hinting of vanilla, cinnamon and almond, fresh cherry and cut oak heat finishing with peppery malt and festive spices. The transition will have you guessing with baffled taste buds trying to figure this one out on the palate.
8. Johnnie Walker Blue Label
The most prestigious whisky by Johnnie Walker gives you bright gold notes.
It is dubbed as the most popular premium blend created with finest aged malt and grain whiskeys.
Experience the peat smoke with hints of charred oak, vanilla cream richness, sweet chili pepper flake combined with bittersweet lingering taste of chocolate. The finishing taste will have you wondering if you just experienced a cotton candy melting in your mouth.
The multi layered transition of this smooth silky drink ensures that your palate is challenged well enough to know you have tasted a Johnnie Walker.
9. Chivas 18
Enjoy it neat as Chivas 18 is smooth and gives a creamy feel with orange and vanilla notes added to it warm oak finish.
You must try this brand that stands out as one of the best in India.
10. Monkey Shoulder
Monkey Shoulder is easily one of the most popular single malts for cocktail lovers, with a supple and creamy undertone, perfect for a glass neat or on the rocks with friends and family. This whisky can be used in a number of ways, but a whiskey-based cocktail is the best way to enjoy it.
Disclaimer: This article is intended only for responsible adults of legal drinking age. It is purely intended for information purposes. The publisher and its management do not, under any circumstances, accept responsibility for any damages that result to yourself or anyone else due to the consumption of alcoholic beverages or the use of this site and any materials located on it.