10 Most Expensive Celebrity Engagement Rings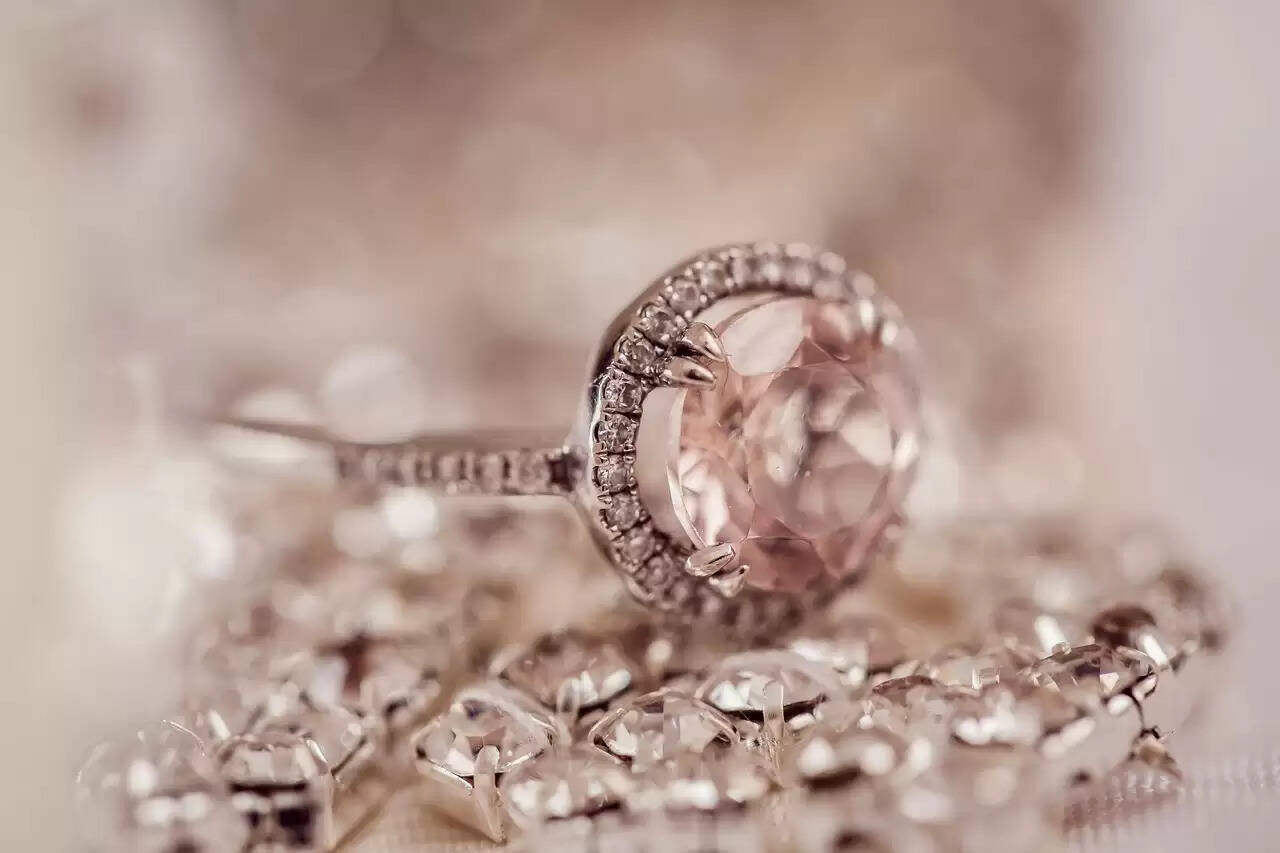 ---
There was a time when engagement ring used to be limited to being a symbol of commitment but with changing times it is also a statement and a status symbol.
Celebrities showing off their huge engagement rings that are expensive and uniquely designed to adorn their ring fingers are now the latest fad.
In this article, we look at the top 10 most expensive engagement rings worn by celebrities.
Mariah Carey
Even though the couple James and Mariah are not together anymore and went their separate ways in year 2016, but their engagement ring is still talked about due to the 35-carat massive emerald-cut diamond. The ring is designed by Wilfredo Rosado an American jewelry designer. Till date the ring is at the top of the list of one of the most expensive and humongous diamond engagement ring ever.
Price of the ring: $10 million approx.
Anna Kournikova
Enrique Iglesias known as one of pop music's most influential singer/songwriters, and Russian tennis star Anna Kournikova have maintained a low-key relationship.
Except for her $5,400,000 engagement ring, which made headlines in 2004. Its price tag now stands at $8.4 million, and the giant yellow stunner can even be seen during her tennis matches.
She has also been seen sporting a pink pear-shaped rock, rumored to be the second ring she got from Iglesias. Enrique Iglesias has always been known for his romantic gestures, and his relationship with the Russian tennis star is no different.
Beyoncé
The 24-carat emerald-cut diamond engagement ring Beyoncé received from her husband Jay Z was designed by renowned celebrity jeweler Lorraine Schwartz. The ring is estimated to be worth more than $5 million and features a rare flawless diamond. It is considered one of the most expensive engagement rings.
Price of the ring: now $6.9 million approx.
Kim Kardashian
Kim Kardashian, the reality TV star, social media influencer and entrepreneur received two engagement rings given to her by her fiancé, at a baseball stadium, in year 2013. The huge 15 carat Type IIa diamond is set in oval ring that is designed by Lorraine Schwartz. The fact that the diamond is chemically pure makes it even more elite and expensive!
Price of the ring: between $2 million and $4 million
Paris Hilton
Paris Latsis a Greek billionaire let the Hilton hotel heiress pick her engagement ring. From 15 given choices; she chose a 24-carat ring that was then (year 2005) valued at approximately $ 5 million. No wonder, it quickly became one of the most talked about engagement rings!
Price of the ring: $5 million approx.
Jennifer Lopez
We all ship BenJen so much that the internet flooded with joyous notes on their reunion. When the two tied the knot for the second time, the engagement ring gifted by Affleck stole the show.
The 'humongous' ring is an 8.5-carat natural green diamond with 2 more diamonds on it. The color is sort of lucky as stated by Jennifer.
Price of the ring: between $5 million to $10 million
Ciara
Russell Wilson, Seattle Seahawk quarterback gave his fiancé Ciara a huge 16-carat diamond ring, adorned with pear-shaped diamond on the edges that makes it quite huge and easy to spot on her hand.
Price of the ring: $2 million approx.
Blake Lively
Ryan Reynolds proposed to Blake Lively with a 12-carat pink oval diamond donning a halo of hidden diamonds on the side. The rose gold ring matches the taste and style of Blake Lively for sure.
Price of the ring: $2 million approx.
Serena Williams
As per her popularity and her celebrity status Alexis Ohanian placed a massive 12 carats emerald cut diamond ring adorned with smaller gems design on the edges.
Price of the ring: $2 million approx.
Katie Holmes
Though the marriage didn't last long but the proposal was nothing sorts less than a fairytale.
Tom Cruise won the heart of his lady love atop Eiffel Tower in the year 2005 with a 5-carat Edwardian-cut oval diamond ring. Set with rose gold accents and a visible halo with small diamonds in split shanks made it popular on social media.
Price of the ring: $1.5 million approx.