10 of Instagram's Highest Paid Stars in 2023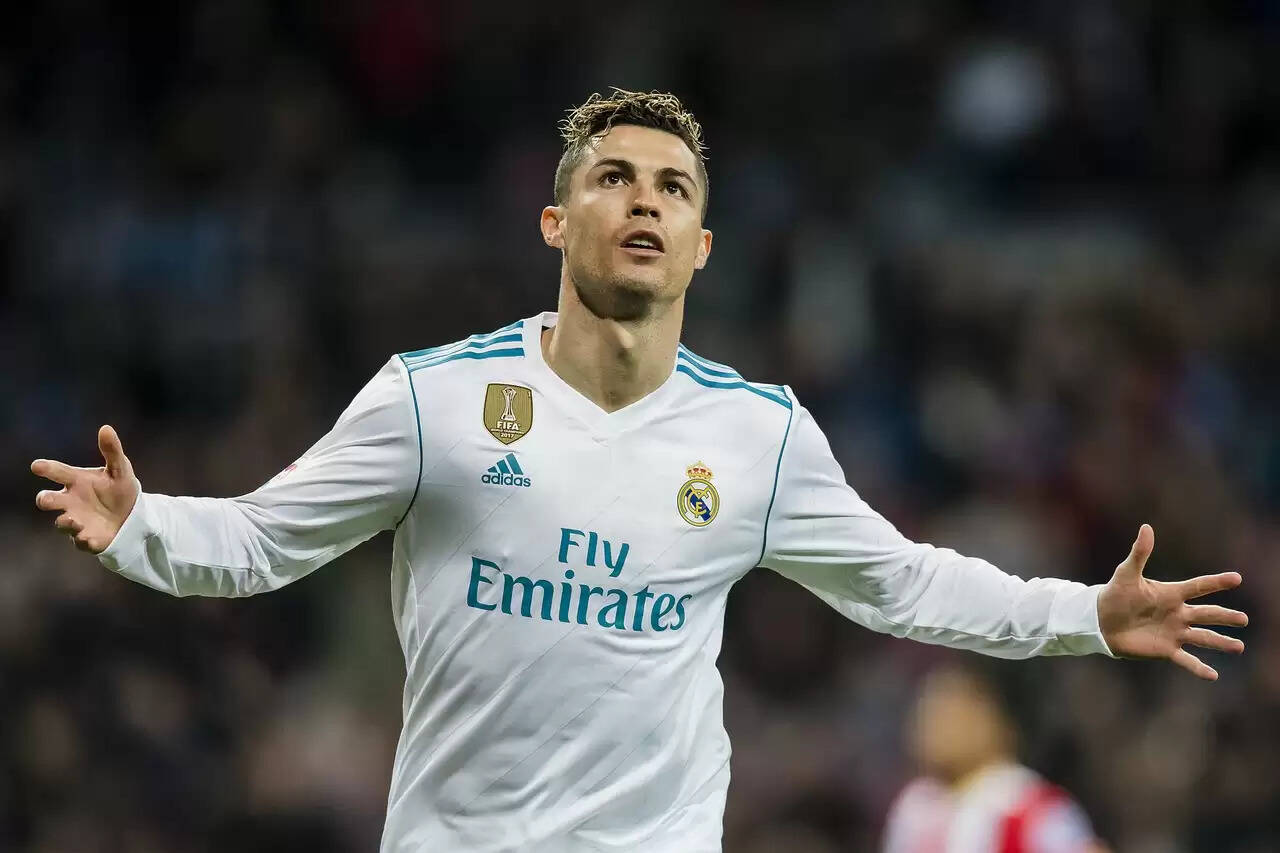 ---
Marketers often use Instagram to connect with their audiences.
With many influencers in different niches and more emerging every day, it is also the most popular social network for most influencer marketing platforms.
Several influencers on Instagram are famous. However, they cannot be classified as celebrities. Individuals rarely match celebrity popularity and influence.
It is well known that Instagram influencers earn a lot of money. In fact, there are some celebrities who receive over $2 million per post on Instagram.
Here is a look at some of Instagram's highest paid celebrities in 2023.
1. Cristiano Ronaldo
Estimated Average Price per Post - $2,397,000
Legendary footballer Cristiano Ronaldo ranks number one when it comes to the highest-paid influencers, earning an average of $2.4 million per post. With over 484 million followers on Instagram, the Portuguese footballer is the most followed celebrity.
He is known to be humble enough to mention a brand he endorses with his own caption to it that helps a lot in promoting it with passion.
2. Kylie Jenner
Estimated Average Price per Post - $1,835,000
Undoubtedly majority of us are familiar with this diva who is the owner of Kylie Cosmetics and one of the most influential people when it comes to the beauty industry.
We all have likely heard about the "Keeping up with the Kardashians" show that enabled the clan push to highest rung of fame.
There are over 370 million followers for Kylie Jenner on Instagram and she earns $1,835,000 per post.
3. Lionel Messi
Estimated Average Price per Post - $1,777,000
The Argentine professional footballer Lionel Andrés Messi, also known as Leo Messi, plays as a forward for Paris Saint-Germain and is the captain of the Argentina national team.
The handsome and talented Argentinian professional footballer is a popular choice for several brand endorsements.
Sports, fitness and his collaborations with food brand like Lay's sets him apart as a highly paid influencer.
He earns approximately USD 1.77 million per brand post, according to reports.
4. Selena Gomez
Estimated Average Price per Post - $1,735,000
Of course, her singing and her acting are her admirable traits that makes her one of the sought after choices for brand promotions.
Due to her huge Instagram fan following and her high engagement rates she is a popular influencer choice with average of 1.41% engagement rate on her Instagram posts. Her endorsements include lifestyle, fashion and beauty brands.
5. Dwayne Johnson
Estimated Average Price per Post - $1,713,000
Dwayne Johnson, popularly known as The Rock, is yet another choice for brand endorsements and with his solid Instagram following he becomes a perfect model for health and fitness brands.
6. Kim Kardashian
Estimated Average Price per Post - $1,689,000
Following the success of her reality TV show, Keeping Up With The Kardashians, American socialite Kim Kardashian rose to fame.
Known for her own brand of cosmetics KKW beauty she is a popular choice of marketers, for endorsements, when it comes to wellness brands.
7. Ariana Grande
Estimated Average Price per Post - $1,687,000
One of the most loved American singers, Ariana is a popular celebrity influencer with 354 million followers. She endorses several beauty brands.
8. Beyoncé
Estimated Average Price per Post - $1,393,000
Known as one of the most influential female vocalists of this century, Beyonce's style is unmatched. She is a popular singer and actress with millions of followers on Instagram. She promotes luxury clothing and sports fitness brands alike.
9. Khloé Kardashian
Estimated Average Price per Post - $1,320,000
Yet another from the Kardashian clan, Khloe Kardashian is the co-founder of an apparel brand called The Good American. She is known to promote luxury brands; one such is ZenWtr alkaline water.
10. Kendall Jenner
Estimated Average Price per Post - $1,290,000
A member of the Kardashian-Jenner family, Kendall Jenner is the sister of Kylie Jenner. She is a highly reputed supermodel for several brands such as Victoria's Secret and Estee Lauder.