11 Most Expensive Bikes in The World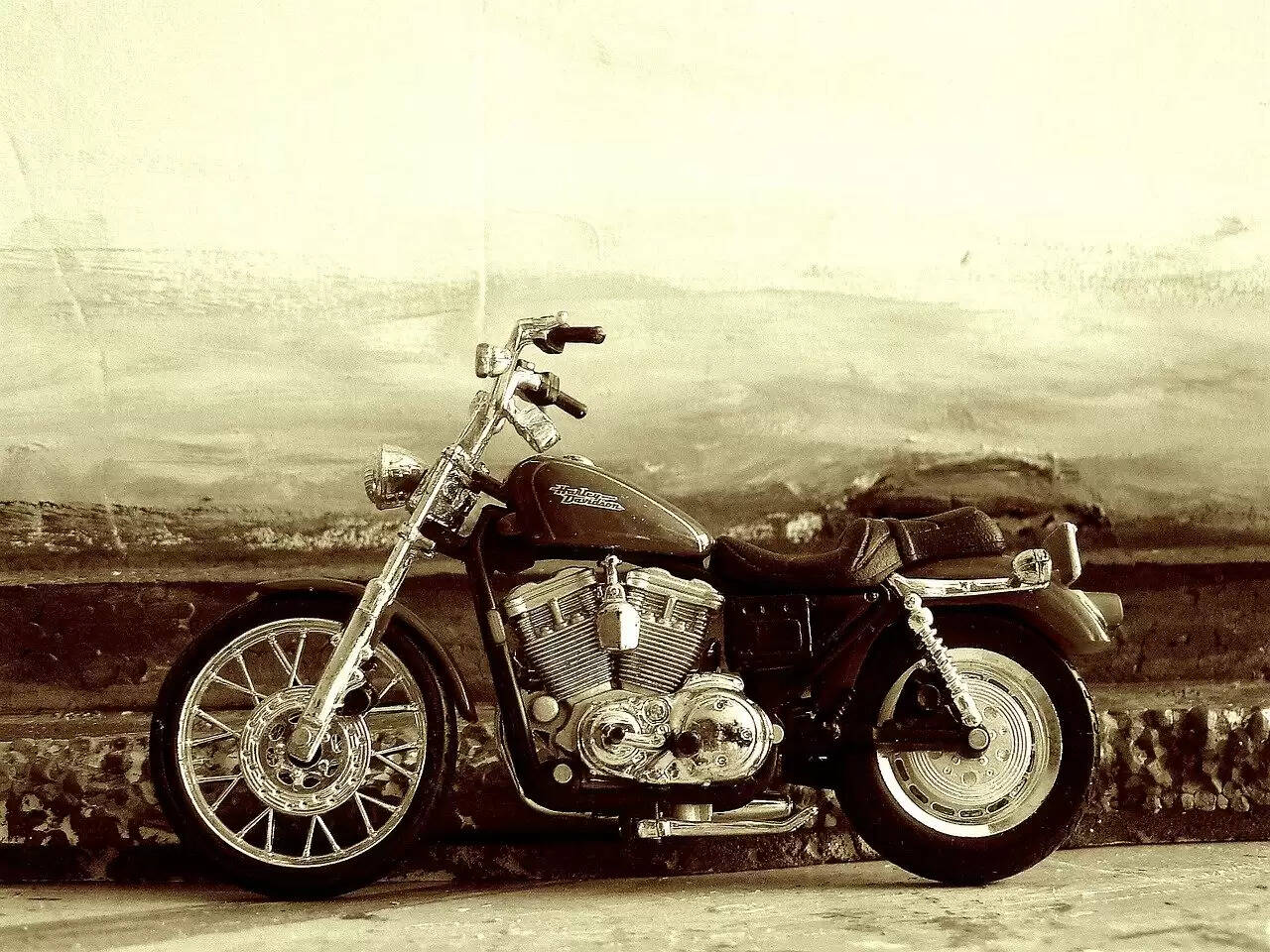 ---
The year 1984 saw the birth of a creative revolution -Motorbikes were introduced to the world and since then these machines-on-wheels have evolved in design and performance with several modernized and rare models being introduced from time-to-time keeping in view the luxury and thrill of the rider.
Truly a man's machine, these have been a craze with guys since they came into existence, becoming synonymous with their identity and a reflection of their personality.
While most bikes are affordable to the commoners, there are some rare ones that are beyond the reach of the common man -made for the millionaires and billionaires. Here, we capture 11 such most expensive bikes in the world that are every bike enthusiast's dream bike, even if beyond their budgets!!
1. Ecosse ES1 Superbike
The Ecosse ES1 Superbike is the most expensive bike in the world coming at US$3,600,000. This superbike is an engineering feat with its compound construction and electronic systems, crafted by F1 Engineers from UK.
With a carbon-fiber front and a rear suspension made up of Torsion bar springs, it boasts of a frameless design that make it light-weight and fast. A top-rated and outstanding machine, complete with F1 spec dampers, V4, four-stroke, its top speed is 370 km/h with a 200HP power.
2. Harley Davidson Cosmic Starship
Following the Ecosse ES1 Superbike closely is our next most expensive bike -the Harley-Davidson Cosmic Starship. At a whooping US$1,000,000, this matchless, powerful machine bespeaks of a lifestyle with its masculine, metal construction.
A true luxury, this exclusive edition superbike that is structured on the Harley-Davidson FXSTB Softail Nightrain, has been crafted in collaboration with artist Jack Armstrong – who has hand-painted the motorcycle's design.
3. Ultra-Rare Porcupine
Indeed, it is an ultra-rare piece! Designed & developed during World War II by Asia British Bike Manufacturers, this epic museum piece has now found its way to the market and is tagged at US$750,000.
Of immense historic significance, this legendry motorcycle is up for auction at the National Motorcycle Museum. A vintage piece for those who want a part in history!
4. Dodge Tomahawk V10 Superbike
This 500HP-8.3-litre, Dodge Viper-sourced V10 engine equipped, 4-wheeled motorcycle is another of the most expensive motorbike models carrying a price tag of US$555,000!
With each of its two wheels having independent suspensions to endure the power of the engine, this concept bike is the fastest bike in the world that can take you at a top speed of 400mph. However, this elite non-street bike cannot be legally owned in the USA.
5. Yamaha Roadstar BMS Chopper
The next on the list of most expensive custom motorcycles is the Gold Plated Custom Chopper by Nehme-si pegged at US$500,000.
With its 1700cc engine, "no front down tube" frame and an amazing 360mm rear tyre, this is not just one of the most powerful and fastest, but also one of the most stylish choppers ever. Plated in gold and with its rear fender edged by an LED tail-light, this bike has two sections -one for petrol and the other for electronics!
6. The British Legendary Black Vintage

This legendary classic from UK is a unique and unmatched bike that can be yours for a whooping US$400,000. A masterpiece cloaked in black, the Black Vintage comes with a 2-cylinder engine delivering 250cc power and is an antiquity to own.
7. Ecosse Titanium Series FE Ti XX
Ecosse Titanium Series FE Ti XX is an innovative, exclusive model from Ecosse Motoworks. Combining an extremely engineered 2.4l billet aluminum chassis generating 225hp, hydraulic clutch with sleek lines and finish, this successor of Ecosse Titanium Series RR is priced at US$300,000 – certainly an expensive buy!
8. Ducati Desmosedici D16rr
The Ducati Desmosedici D16RR with its wildly luxurious look comes packed with NCR's newest Millona16 parts. Lightweight (just 319 pounds) and manufactured with avionics technologies, this bike would cost you US$232,500.
Equipped with the D16RR engine that can produce 200HP, Braketech brakes, 2-in-1 titanium NCR exhaust system, this bike is the first exact replica that exists of a MotoGP racing bike!
9. Ducati Testa Stretta Macchia Nera
The Ducati Testa Stretta Macchia Nera, equipped with the powerful and unique full-race Ducati Testastretta engine that comes with a 180HP power, comes at a price tag of $225,000.
Though mainly built using resembled components from earlier models, this bike which is a creation of the famous Italian designer Aldo Drudi, carries an aggressively attractive design with an individuality that is uniquely its own.
10. Suzuki-AEM Carbon Fiber Hayabusa
Developed by a collaboration between Suzuki and AEM, the Carbon Fiber Hayabusa is an extremely lightweight, special bike that was revealed in the 2008 Annual SEMA at Las Vegas.
Its lightweight, carbon fiber frame allows the engine to reach more than 186mph speed. In addition, its Wossner-forged 9:5:1 pistons, HD valve springs and adjustable cam sockets make it worth the US$200,000 that it is priced at.
11. MTT Turbine Streetfighter
The MTT Turbine Streetfighter, or Y2K Turbine Superbike as it is better known, is the brainchild of a former bike racer, Christian Travert who collaborated with a custom builder to create this power-packed machine.
Powered by a Rolls-Royce-Allison Model turboshaft engine, a set of 4-piston Brembo calipers disk brake and 17-inch, carbon-fiber wheels, this motorcycle comes at a price of US$175,000 with a record top speed of 249mph.