5 crazy expensive things these Indian billionaires spent their money on
---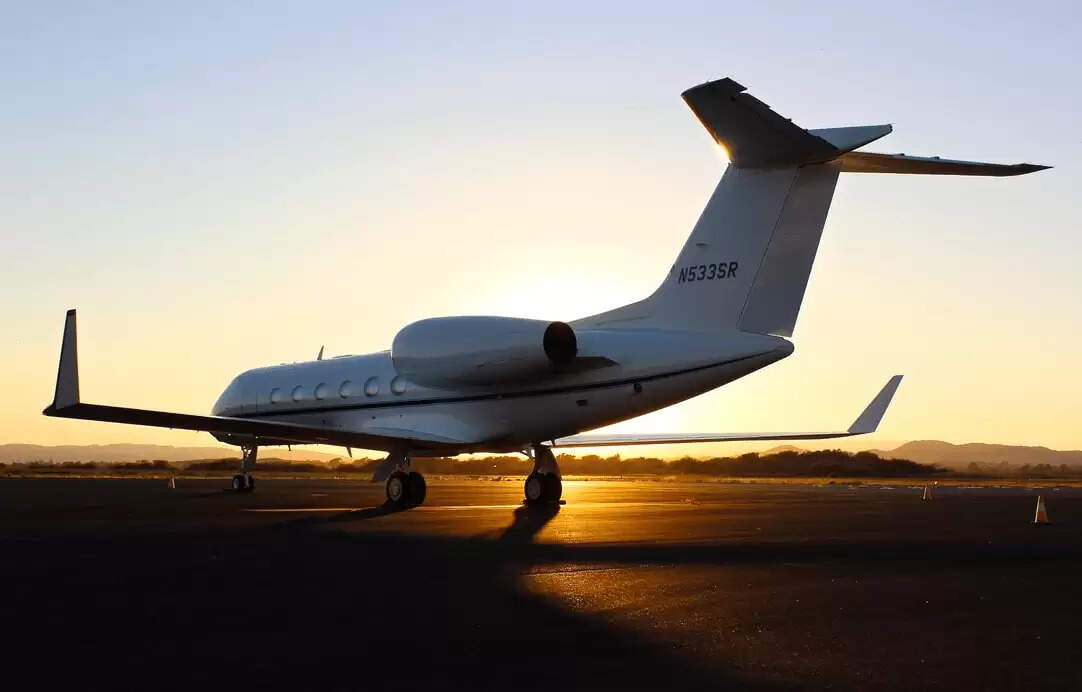 Some billionaires steal the show by their extravagant purchases. The world's elite spend an outrageous amount on few things to showcase their wealth, to fuel up their passion, or spend their income lavishly, just because they can.
They spend big bucks on such articles, that most people cannot even buy in their dreams.
From buying a diamond-studded handbag bag to a private Boeing, here are few things Indian ultra-wealthy spent their wealth on:
Diamond-embellished Handbag
Nita Ambani, the wife of Mukesh Ambani, Asia's richest man, owns the super exclusive 240-super dazzling diamond-encrusted Hermès Himalaya Birkin bag with 18-karat-gold hardware.
In a collection of handbags, Hermès Himalaya Birkin Bag is considered the 'Holy Grail.' As the epitome of all that is elegant, Birkin Bag is the second most expensive handbag on this planet.
This bag is crafted from Nile crocodile hide, which is dyed in such a way that it resembles the dewy-grey snow-clad mountains Himalayas. Hence it had derived its name and the color from there.
Apart from her, this exclusive edition graces the arm of celebrities including Victoria Beckham and Kim Kardashian West.
The bag comes with a whopping price of INR 2.6 crores.
A customized Gold Shirt
Dattatray D. Phuge was an Indian entrepreneur and moneylender who bought one of the world's costliest shirts made from gold, in 2013. He hired 15 craftsmen who worked continuously for 16 days to make the shirt for him.
This gave him the title of "gold man"' by the people. And in 2013, he made his entry in the Guinness Book of World Records for purchasing the most expensive shirt.
The shirt was customized with more than 14000 pieces of 22-carat pure gold and had a weight of around 7.3 pounds. It was decorated with seven Swarovski crystal buttons and came with a matching gold belt.
The shirt was believed to be worth INR 1.27 crore, when it was made in the year 2013.
Priceless water worth more than INR 4 lakhs
Indian cricketer Virat Kohli is among the richest sports players in the world who is known for his chiselled fitness routine.
Apart from following a strict vegan diet, the Indian cricket captain drinks only Evian Natural spring water imported from France. This 100% natural water comes from the south shore of Lake Geneva, Evian-Les-Bains.
Lake Geneva is one of the largest lakes in Western Europe shared by France and Switzerland. Evian is a popular brand of water famous among sportspersons and B-town celebs because of its naturality.
As compared with other types of water, it has a greater proportion of chemical properties like sodium content, chloride, magnesium, calcium, and potassium, which increases the quality of the skin, reduces depression, and keeps the weight in check.
In India, the price of the one-litre bottle is around INR 600. Kohli being a sportsperson drinks almost 2 litres of water every day. Hence, annually the water costs him roughly around INR 4,38,000.
Mukesh Ambani's Private Boeing
Mukesh Ambani is the world's 11th richest man who bought for himself $73-million Private Boeing. Before this exclusive jet, he gifted his wife Nita Ambani a $ 60-million luxurious private Airbus 319 on her 44th birthday.
This super-exclusive Private Boeing is considered one of the most exotic and expensive private jets in the world. It is a 1,004 sq ft jet that was custom fitted with an executive lounge, private suites, a boardroom, a cabin with satellite television, music systems, game consoles, wireless communication, and seats that can fit 78 passengers.
This ride of Ambani looks like a fancy hotel room and sounds no less than a dream!
Adar Poonawalla gets a customized Batmobile for his son
One of India's richest billionaire and CEO of Serum Institute of India, Adar Poonawalla gifted his son Mercedes Benz S-Class modified to look like a Batmobile, on his 9th birthday. His son is a great Batman lover.
The car's modification to the Batmobile took around six months to complete and costed him nearly INR 9 crores.