5 of the World's Most Luxurious Hotels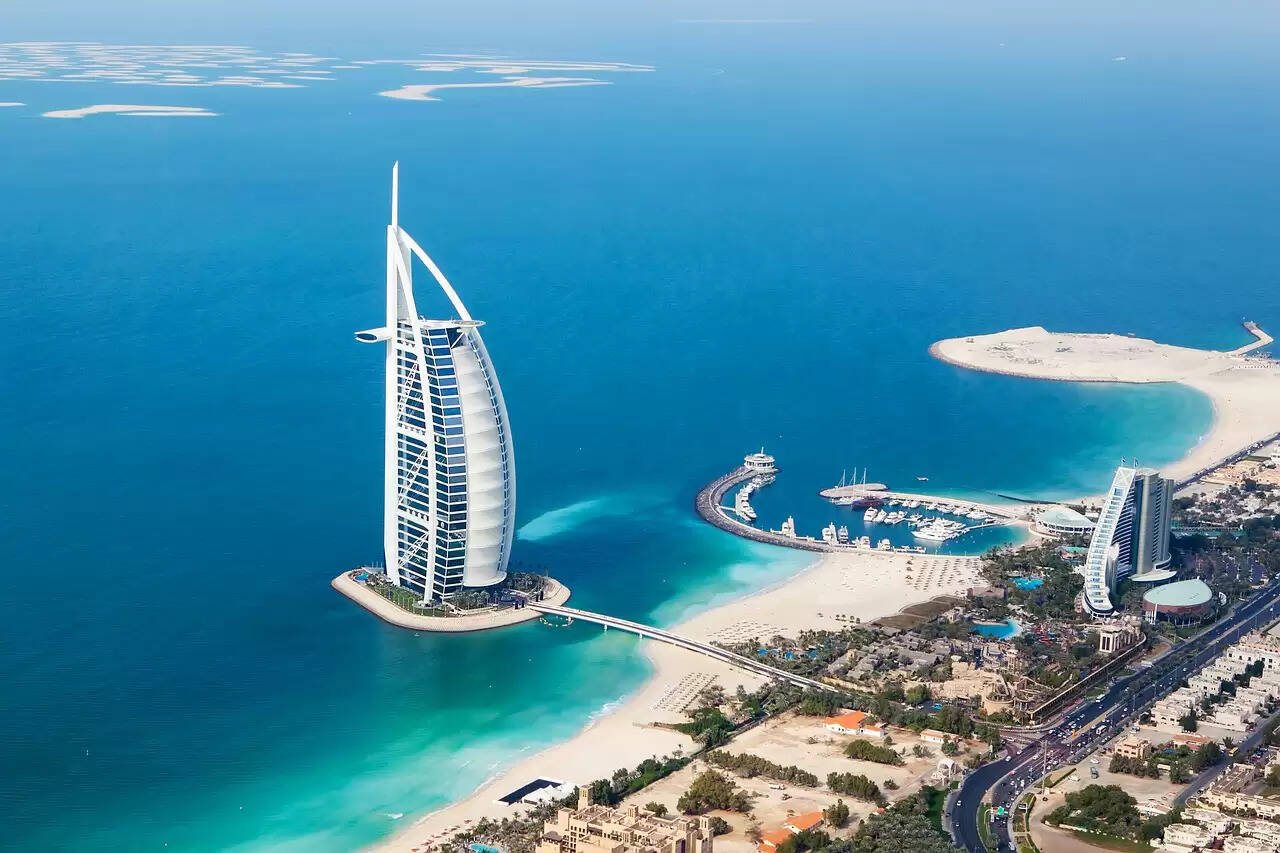 ---
Money is not a constraint for those who love living a luxurious life!
Five-star hotels offer a different experience, especially when you are a guest at most expensive luxurious hotels and experience their hospitality, top class dishes and stunning interiors.
In this article, we detail 5 of the world's most luxurious hotels that provide a tasteful experience to travelers with their world class hospitality and fine dining experience.
Laucala Island Resort Hilltop Estate, Fiji
The island of Laucala lies to the east of Taveuni, Fiji. Until 2003, the island was owned by the family of publishing magnate, Malcolm Forbes.
Currently owned by red bull co-founder dietrich mateschitz, it has been transformed into an exclusive resort by lynne hunt london and scape design associates. Laucala was originally dietrich mateschitz's private retreat. It is believed that celebrities used to visit the resort often to avoid paparazzi, so all publicity was forbidden.
There are 25 villas on the small, secluded island, each with its own full interior overhaul, including a plantation house restaurant, golf club, pool bar, spa, sea grass lounge, and beach bar.
From elegant fine dining at the Plantation House to casual food at the Pool Bar, the resort offers a wide variety of culinary options. Enjoy a cocktail at the Rock Lounge or Beach Bar with illuminated Tiki torches along the beach.
Guests staying on Laucala Island can visit the cultural village, one of the few remaining traditional villages in Fiji.
Cost for a stay: Base price from $6500 (prices may differ at the discretion of the resort).
Mardan Palace, Turkey
Staying in the most expensive hotels in Europe with personal beach on the offering is something that anyone would call dibs for, so why not Mardan Palace, Turkey that houses more than 560 hotel rooms. The facilities boast of a 12,000 sq ft spa, 4 aquariums, 5 acres of pool with personal beach for the guests having the sand imported from Egypt.
Comfort and luxury that his hotel has to offer is nothing less than haven, with exotic wood floors, velvet lined furniture and marble interior bathrooms.
Burj Al Arab, Dubai
We all know about Burj and there is nothing that one would want more than to stay in one of the most expensive and luxurious hotels of the world in Dubai.
It is the 7th tallest hotel in the world with extravagant hotels, pillow menu where the guests have 9 types of pillows to choose from, gold leaf walls that are pure 24 carat and full-sized Hermes amenities for each room, the best part is it is built on man-made island.
It is the highest rated hotels in the world with full 5-star rating and often referred as 7-star rating hotel. The services (at an extra cost) include a chauffeur driven Rolls Royce and 24/7 personal on-call butlers. The base price of stay in this hotel is $600 per night.
The Plaza, New York City
If you ever visit NYC then remember to book your room at The Plaza, it is the most prestigious hotels and a treasured landmark ever since the year 1969.
It is known to have been popular for high-end guests, diplomats, dignitaries, Hollywood personalities, royals and world leaders.
The hotel is often used as a backdrop for famous Hollywood blockbusters that makes it one of the major attractions in the town. The hotel costs $1,095 per night; of course it is all about living in the luxury of penthouse suites after all.
So, if you happen to visit any of these major travel destinations or are planning for one, then do check out the hotel on the list, you are sure to have a luxury vacation and the time of your life.
Atlantis Paradise, Bahamas
The Atlantis Island resort is one of the most stunning hotels in the Caribbean with 11 pools, a water park, an 18-hole golf course, 21 restaurants, a gym, tennis courts, a spa, and even a Pilates and yoga studio. The resort offers a wide range of activities from family-friendly fun to after-dark nightlife.
A stay at the premium 2 bedroom villa could cost the guest over 700$ per night.
Disclaimer: The prices mentioned are tentative, as per information on the internet. The actual prices may vary according to season, and are subject to change at the discretion of the individual Hotel/Resort.