5 Of The Best Japanese Whisky Brands To Have In Your Home Bar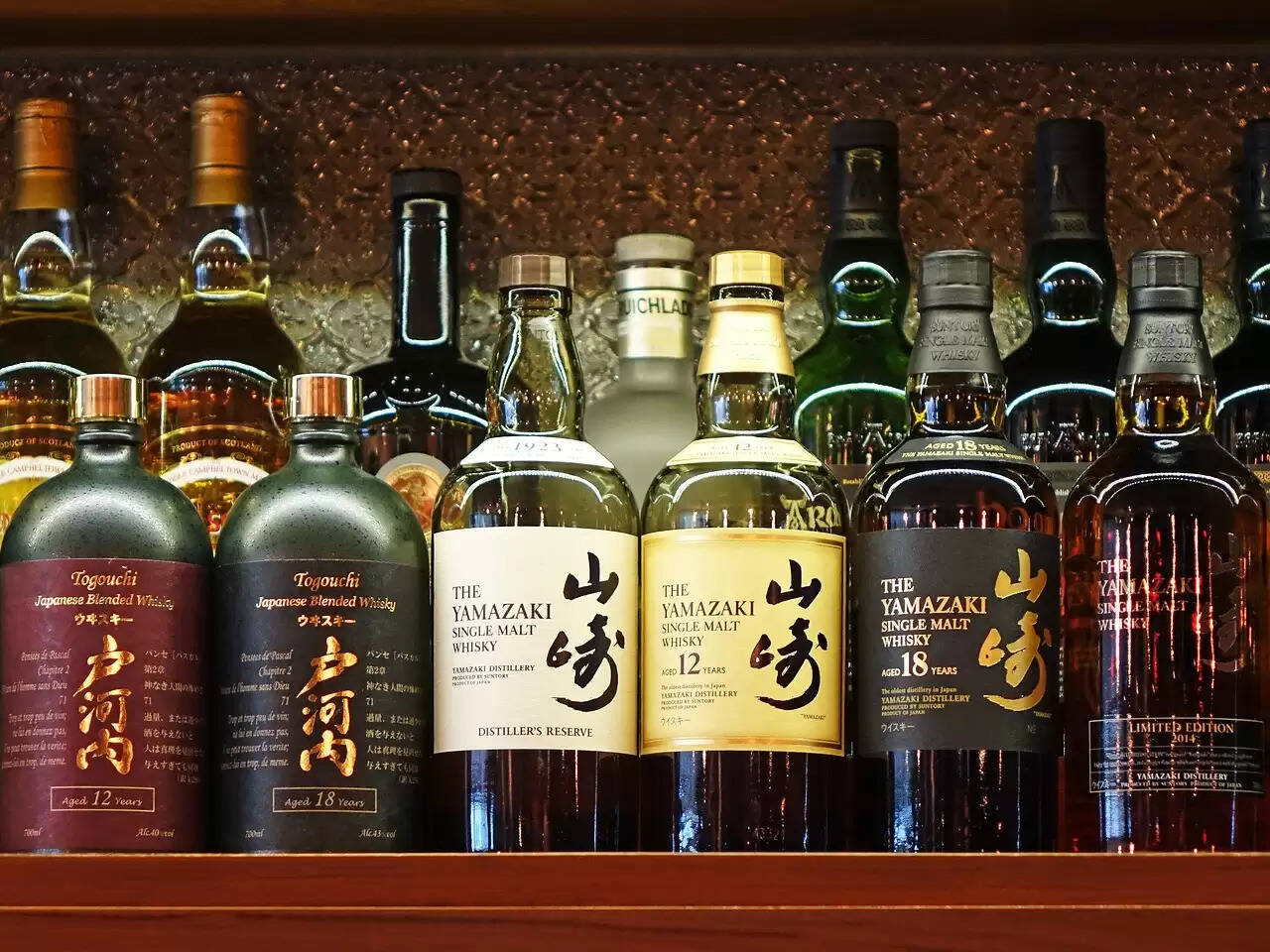 ---
More than a century ago, Masataka Takesturu, often called the father of Japanese whisky, founded Yamazaki, Japan's first commercial distillery. Over the past few years, Japanese whiskies have seen unprecedented interest as whisky enthusiasts sought global whisky experiences.
Japanese whisky has earned numerous awards and accolades in international competitions. It has become one of the most sought-after whiskies in the world, with bottles fetching high prices at auctions. As the popularity of Japanese whisky continues to grow, so does the demand for it.
From the many varieties of Japanese whisky available, only a few deserve a place in your home bar. There are, however, five brands that stand out for their stunning blends and lingering flavors.
Yamazaki 12-year-old
A Japanese whisky that occupies a special place in the country's whisky tradition. Yamazaki distillery was founded in 1899 by Suntory. Yamazaki 12-year-old is widely renowned for its delicate and fruity flavor, and a sweet vanilla fragrance, with notes of honey, ripe fruits, and spices. It is considered one of the most sought-after whiskies in the world.
The Yamazaki 12-Year-Old is a complex whisky that can be enjoyed neat, on the rocks, or in a highball. The well-balanced, fruity sweetness makes it easy to recommend to both connoisseurs and novices.
Hibiki Japanese Harmony Master Select
Hibiki's unique blend of flavors has made it a favorite among whisky lovers around the world, and its popularity continues to grow. It is now considered one of the finest whiskies in the world.
The Hibiki brand became a global phenomenon almost immediately after it was launched in 1989 in conjunction with Suntory's 90th anniversary.
The brand has won numerous awards for its whiskies. In 2019, Hibiki 21-YO was named the world's best blended whisky at the World Whisky Awards.
Suntory World Whisky Ao
The Suntory chief blender, Shinji Fukuyo, is one of the best practitioners of Monozukuri craftsmanship, which defines the Japanese pursuit of perfection and meticulous attention to detail.
The five-sided bottle illustrates that this blend is a blend of whiskies from five major whiskey-making regions across the world, creating an exquisite blend that is complex and flavorful.
Referencing the ocean's color, this whiskey represents the crossing of oceans and seas that occurs when combining whiskey from around the world with Japanese craftsmanship.
Tenjaku
In its marketing materials, Tenjaku emphasizes its water source - spring water that is drawn 250 metres below the fertile surface of the Misaka mountain range.
The mineral-rich water adds to the complexity and depth of flavour of Tenjaku whisky. It is crafted with corn and barley and aged in American white oak barrels.
It's these unique qualities that make Tenjaku a standout in the whisky market. You can buy this whisky for a very reasonable price in India.
Toki
Toki is a balanced blend of grain and malt that creates an inviting drink with a smooth finish.
For those who enjoy Highballs, this is an excellent option. Suntory uses grain from Chita and malt from Hakushu to create Toki (meaning time in Japanese), which produces a light, fruity spirit similar to many Speyside distilleries in Scotland.
It is an excellent choice for any whisky connoisseur who enjoys both grain and malt whiskies.
Disclaimer: This article is intended only for responsible adults of legal drinking age. It is purely intended for information purposes. The publisher and its management do not, under any circumstances, accept responsibility for any damages that result to yourself or anyone else due to the consumption of alcoholic beverages or the use of this site and any materials located on it.