7 Indian Entrepreneurs & CXOs Who Recently Bought Luxurious and Uber Expensive Homes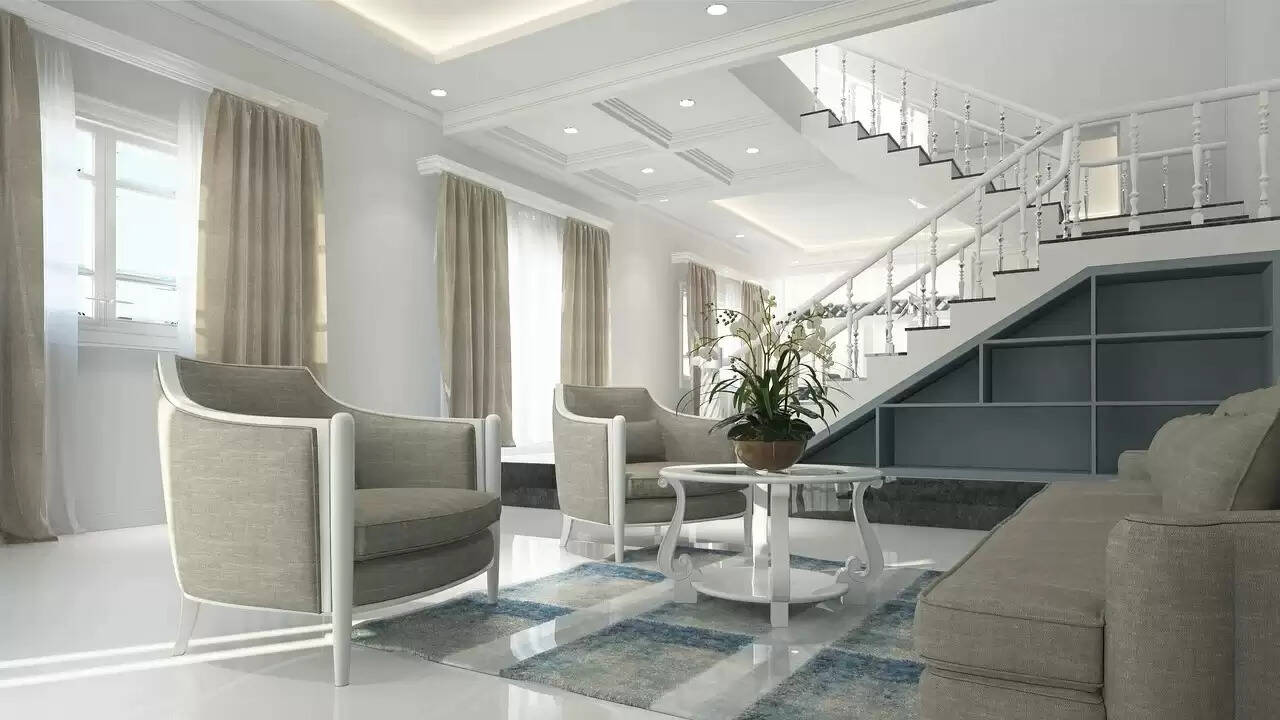 ---
According to the Hurun Rich List 2022, India has emerged as the third-largest producer of billionaires worldwide. 249 Indian entrepreneurs globally have reached the billionaire mark. Among these, 25 presently reside within India.
The Indian startup ecosystem is immensely contributing to economic prosperity. As these entrepreneurs accumulate wealth, they seek to reside in the most luxurious residents.
Here's a look at the astounding and exorbitantly priced homes of some of the Indian CXOs and entrepreneurs.
Tata's N Chandrasekaran's home in Mumbai (Approximate value Rs 98 crore)
The Tata Group chief and his family reside in a duplex house in Mumbai's posh Peddar Road area. For the past five years, Chandra's family has been living in this duplex on lease.
His purchase has been termed as "high-profile" transaction. The duplex abode is on the 11th and 12th floors of this 28-storey high rise. It has an almost 6,000 square feet carpet area. The transaction amounts to almost Rs 1.6 lakh per sq ft.
Infosys' Kris Gopalakrishnan's two real estate properties in Bangalore (Approximate value Rs 76 crore)
Kris Gopalakrishnan, who is the co-founder of Infosys, has purchased two uber-expensive properties. It is situated in Koramangala, the billionaire street in Bengaluru.
These properties are priced at about Rs 76 crore. Now serving as the chairman of Axilor Ventures, Gopalakrishnan purchased these twin properties as investments.
Of these two apartments, the first one is worth Rs 36 crore and spreads over 9,600 sq ft. The second one is worth Rs 40 crore, and it has 10,162 sq ft.
Inox Group's Siddharth Jain's quadruplex in Mumbai (Approximate value Rs 144 crore)
The director of INOX Leisure, Siddharth Jain, recently purchased a quadruplex flat amounting to a whopping Rs 144 crore. It is situated in the plush Worli locality in Mumbai, on Annie Besant Road.
It is a sea-facing apartment, and the unit purchased by Jain consists of an amalgamation of flats. Located in Raheja Legend, the apartments are on the 42nd, 43rd, 44th, and 46th floors.
Dream11's Harsh Jain's duplex in Mumbai (Approximate value Rs 72 crore)
Harsh Jain, the co-founder of Dream11, a fantasy sports platform, bought a very luxurious duplex apartment. Situated in Peddar Road, South Mumbai, it spreads across the 29th and 30th floors. Dream11 quickly built a repute as the first unicorn gaming startup in India.
Harsh Jain's purchase made a place in the high-value transactions in Mumbai. It is believed that for this property, the stamp duty charges itself amounted to Rs 2.88 crore.
PharmEasy's Siddharth Shah's duplex in Mumbai (Approximate value Rs 40 crore)
Siddharth Shah, who is the co-founder of PharmEasy, the digital healthcare platform, purchased an elite duplex apartment. It is situated in Khar locality in Mumbai.
The apartment spreads across an area of over 5,445 sq ft. Shah also enjoys premium access to 3 car-parking areas. This Rs 40 crore apartment is situated on the 6th floor of the Wadhwa Samarpan project.
Bajaj Electricals Family's flat in Mumbai (Approximate value Rs 94 crore)
South Mumbai flats that were worth Rs. 94 crore was purchased by Bajaj Electricals Family. It is located on Carmichael Road in South Mumbai.
The Chairman and Managing Director of Bajaj Electricals, Shekhar Bajaj's family, have purchased it. According to the reports, one of these flats' spreads across 3,183.96 sq ft., and the other one is a 3,160 sq ft apartment. Both of these are priced at Rs 47 crore each apartment.
Flipkart's Kalyan Krishnamurthy's villa in Bengaluru (Approximate value Rs 8 crore)
Flipkart's CEO recently bought a luxurious villa in East Bengaluru. The price for this villa amounted to more than Rs 8 crore. The property is situated in Adarsh Palm Retreat Villas. It is lavishly spaced, with four bedrooms and five bathrooms.
It has two bathrooms and comes with living, office, puja, family, dining, and media rooms. Additionally, it also has a utility room and a garage. This villa is constructed over an area of 6,918 sq ft.