As he scaled the world's 14 highest peaks, Nepalese climber shocked by climate change effects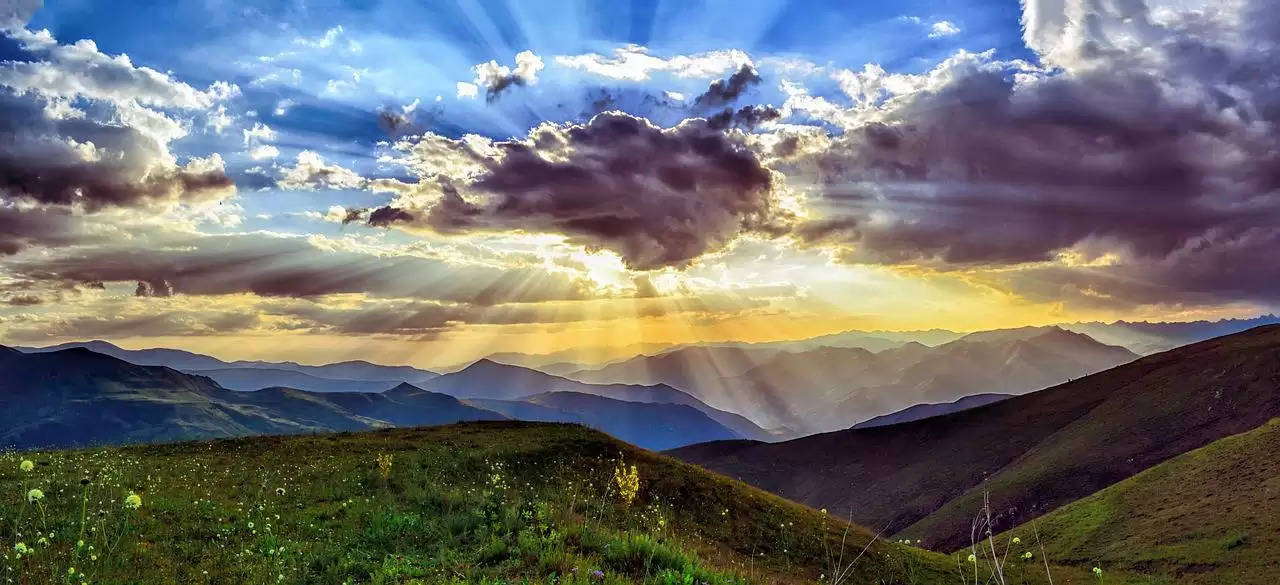 ---
Nirmal "Nims" Purja, who hails from Nepal, is an ambitious mountaineer and has smashed records in his climbing expedition. For years, he has been scaling the highest peaks worldwide.
Taking his mountaineering adventures to a new level, Nims has broken the records. In 2019, he scaled all 14 mountains with a height of 8000m and more (about 26,300 feet). He achieved this during a stretch of six months and six days.
Accomplishing this feat is a record-breaking achievement. Before him, the record for climbing these "death zone" was at under eight years. And only 40 climbers are known to have peaked all these 14 summits. Nims carried a vision to overturn history with his exceptional vision. He nonetheless titled his expedition 'Project Possible.'
Challenges were multifarious, and summiting the mountain required optimum skill, planning, awareness, and mental presence. Nims wanted to show everyone what a human body can achieve by summiting these notorious peaks, where human life can not possibly exist.
Effect of Climate Change on these World's 14 Highest Peaks
Scaling these mountains was an eye-opener for Purja. Seeing these humongous peaks so close, he was quick to realize the drastic impacts of climate change on these death zone peaks. It gave him a clear perspective of human-induced environmental changes.
He is now acutely aware of how these summits are susceptible to climate change. As Purja has scaled Himalayan mountains numerous times to date, he has closely witnessed how global warming is damaging these peaks.
Purja remarked that he had climbed Dhaulagiri (8,167m) twice, once in 2014 and again during his 2019 expedition. He realized that the changes were very evident. "The glaciers are melting," according to Purja. Not only the Dhaulagiri but other prominent glaciers like the Khumbu and the Everest are also rapidly melting.
Scaling Ama Dablam (6,812m) also revealed the global climate change (GCC) impacts. He climbed it back in 2014 and once again in 2018. But there were stark differences.
According to Purja, in 2014, the base camp of Ama Dablam had enough snow. It allowed his team to melt some amount of snow and use it for drinking and cooking food.
But the situation was entirely different in 2018. They had to carry multiple heavy gallons of water to base camp to meet their needs. The situation was difficult. Purja acknowledged the dramatic effects of global warming and has decided to raise awareness about this. Most importantly, he intends to gather collective action to make positive change.
High-time to Take Action
Purja's first-hand experience enables him to realize that global warming not only affects the lives of immediate communities that reside in the mountain regions. The detrimental consequences are impacting lives worldwide. "The Earth is our home, and we must look after it," Purja remarked.
On one of his recent trips to Mount Manaslu, which stands as the eighth-highest peak in the world, he was not there for his summit expedition.
Purja and his team reached the mountain to gather the trash, empty oxygen canisters and discarded ropes that other climbers had left behind. From its slopes, the team removed 500kg of trash.
According to a recent survey that was conducted among 1,750 mountaineers spanning 74 countries, 99.7% witnessed mountain litter during their trip. Nirmal Purja is keen on protecting and restoring the sacred mountains. And to achieve this, he believes that all of us must act together.
Purja actively participates in raising awareness about mountain pollution. He speaks about its drastic consequences to raise awareness and drive action to ameliorate the negative impacts of pollution.
Purja has seen the glaciers turning into lakes during his mountaineering missions. And he is motivated to do his bit and bring everyone together to tackle climate change. He believes that it is the only way through which the forthcoming generations can also experience these mountains.