Mercedes 300SLR Uhlenhaut Coupe Sold for a Record $142M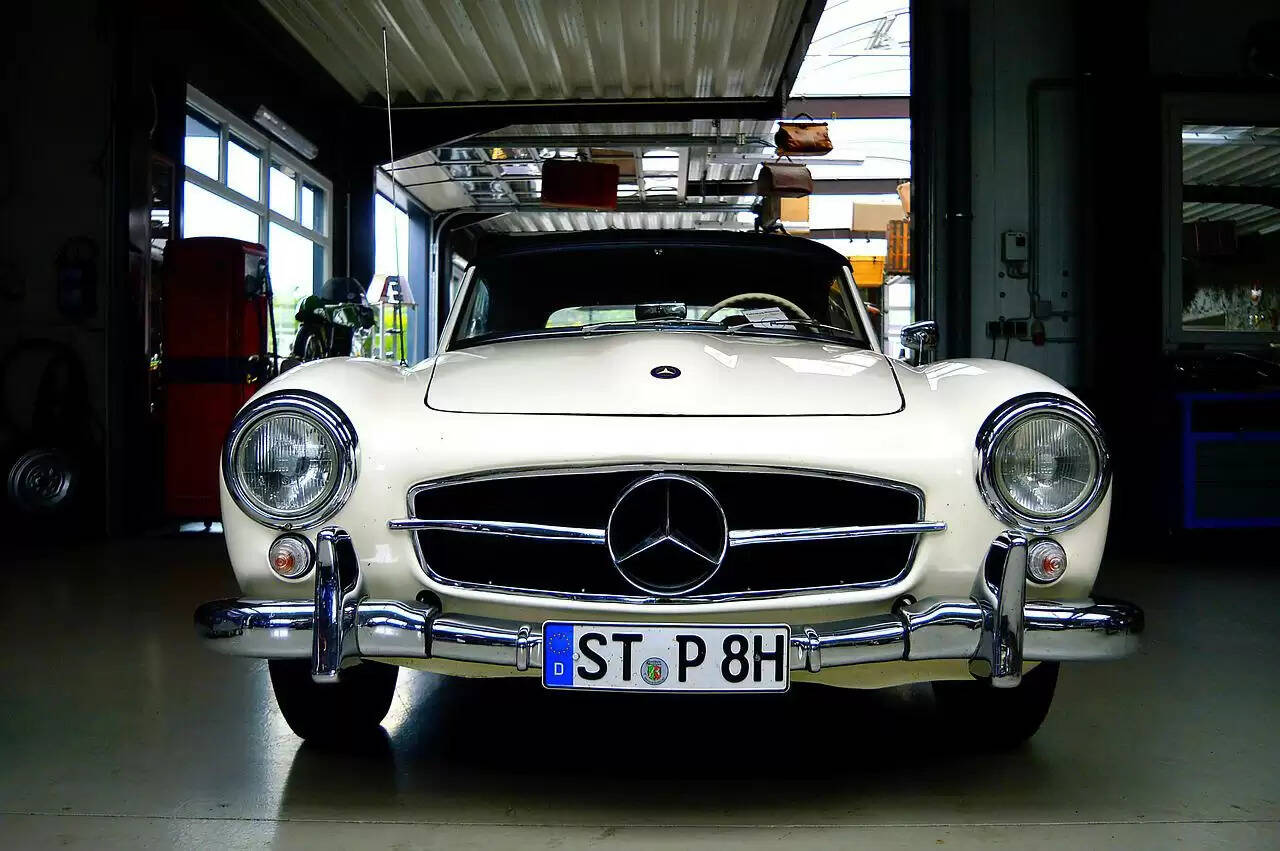 ---
We all love vintage and specially when it's a coupe that holds much allure and charm for those who love to collect these and are ready to pay a hefty price for it. Presenting one such car that made a recent headline is a 1955 Mercedes Benz 300 SLR Uhlenhaut

Coupé

that got sold for a record $142 million.
The sale was held at Mercedes museum in a private auction. The sale by the car company surpassed the previous public record of $48.4 million paid at an RM Sotheby's auction in 2018 for a 1962 Ferrari 250 GTO.
The proceeds from the sale will be used to establish the Mercedes-Benz Fund, a nonprofit entity that would offer educational scholarships in sustainability, engineering, math, and science.
About 300 SLR Uhlenhaut
Some facts to know:
It dates back to the year 1955 when it was first built with just two prototypes to the coupe collection.

Based on the W196R Grand Prix racer driven by Juan Manuel Fangio.

It is adorned by its sports iconic gullwing doors and a 3.0-liter straight-six engine.

The car got fully restored in the year 1986 and is in mint condition.

It is named after its chief engineer at the time, Rudolf Uhlenhaut.

Top speed of 186 mph and powered by a 300 horsepower 8 cylinder engine.

The most expensive car ever sold, as per Hagerty, a company that tracks collector car values.

The other Uhlenhaut coupe shall remain in the museum's collection.

The SLR Uhlenhaut Coupe was said to be its one of a kind hard-top version of Mercedes' famous open-topped SLR racing car.

The closed top improves the aerodynamics of the car and serves the purpose of protecting the driver from winds at high speed therefore making the drive efficient in every way.

British classic car dealer Simon Kidston released a statement that he bid it on behalf of someone who wishes to stay anonymous.
Arch Nemesis
It is a complete surprise to the makers of this coupe that the auction took turn for the best, beating its arch nemesis Ferrari F1.
Mercedes has made its mark in eight consecutive years dominating the tracks with its perfect team driver Lewis Hamilton for F1 individual wins. Ferrari is back and currently leads in the 2022 Grand Prix standings.