Bubble Tea- From Origin to Recipe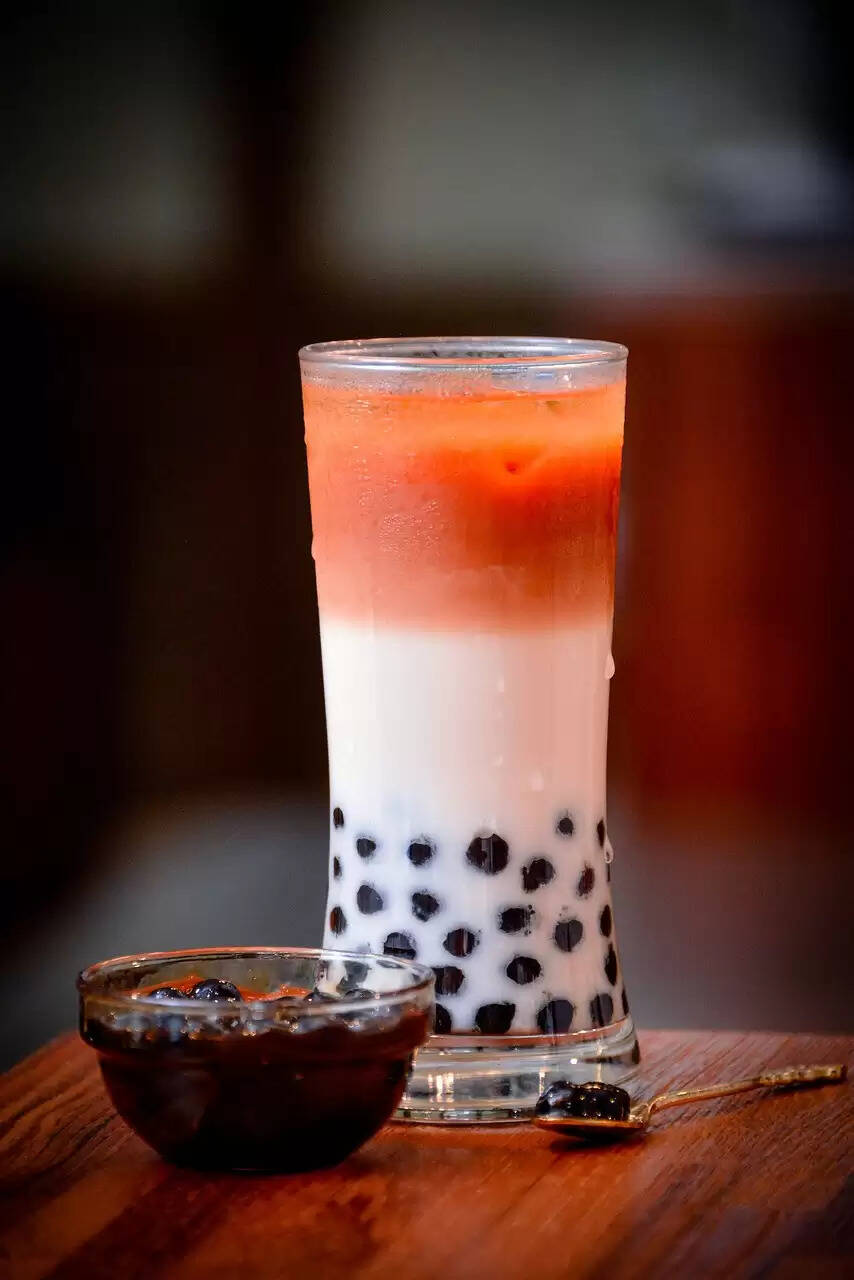 ---
How about switching your regular milk tea with a chilled milk tea that is creamy, refreshing with punch of fruit syrup and tapioca pearls?
Bubble tea, also known as boba tea or black pearl tea, is a refreshing beverage made with tea, milk, and gummy candies made from tapioca or fruit jelly.
The boba or bubble tea is now globally recognized delectable milk beverage that is being served across the world with numerous variations. Let us find out more about it.
What is Bubble Tea?
Originally it is a Taiwanese drink with a key ingredient of tapioca pearls; it all began as a local ritual and eventually gained global recognition.
Its roots are in traditional tea culture of Taiwan dating back to 17th century but only in 1980's did the beverage gain global popularity. On January 29, 2020 Google too celebrated it by changing its doodle.
Origin of Bubble Milk Tea
Tapioca tea or pearl tea or bubble tea has a rich history that goes back decades with numerous interesting stories to its origin:
One story has it that Bubble tea originated in 1949 when Chang Fan Shu, a former bartender and entrepreneur, created a tea that was shaken in a martini mixer to produce a foamy surface.
A luxury item until the 1980s, hand-shaken (shou yao) tea, served cold, was not widely available to most Taiwanese prior to the economic boom.
In the year 1986 a businessman named Tu Zonghe is the one who is said to be the one to sell it with the variation of tapioca balls (called fen yuan) in green tea.
Chun Shui Tang is said to be the one to begin serving this cold tea that is influenced by Japanese iced tea; the tea shop was called Taichung tea shop. The product manager, Lin Hsiu Hui accidentally dropped her tapioca desert into her tea and drank it that changed everything thereon. A new product was discovered and soon tapioca pearls were being added to cold tea flavored with fruit juices and other variations.
Recipe
Now that you know about its origin, if you are wondering how to prepare your own homemade bubble tea in India, then following is one of the recipe:
Ingredients
½ cup sabudana (tapioca pearls)

3 tbsp. brown sugar

⅓ cup water

2-3 tbsp. raw jaggery

2 cups milk

2 tsp tea leaves
Method
Wash tapioca pearls and soak these for 4-5 hours

Strain the pearls and boil them till they turn translucent and soft

Transfer these to ice cold water and let it sit for 10 minutes, then strain it
Preparing Caramel
Caramelize brown sugar in a pan, add water to make it dark and then add jaggery to it

Transfer the pearls in this pan and cook it till its soft

Take a separate pan and add milk+ tea leaves + sugar (if you like) and cook on low flame

Strain the tea and cool it

In a glass add some caramel + tapioca pearls + ice and tea
Your tapioca tea or bubble tea is ready to be served.
Medical Disclaimer: The information and reference materials contained here are intended solely for the general information of the reader. Patients and consumers should review the information carefully with their professional health care provider. The information is not intended to replace medical advice offered by physicians. You should consult your physician before beginning a new diet, nutritional or fitness program. The publisher or its management do not claim responsibility of this information.