Ferrari 250 GTO to seven other most expensive things that exist on Earth
---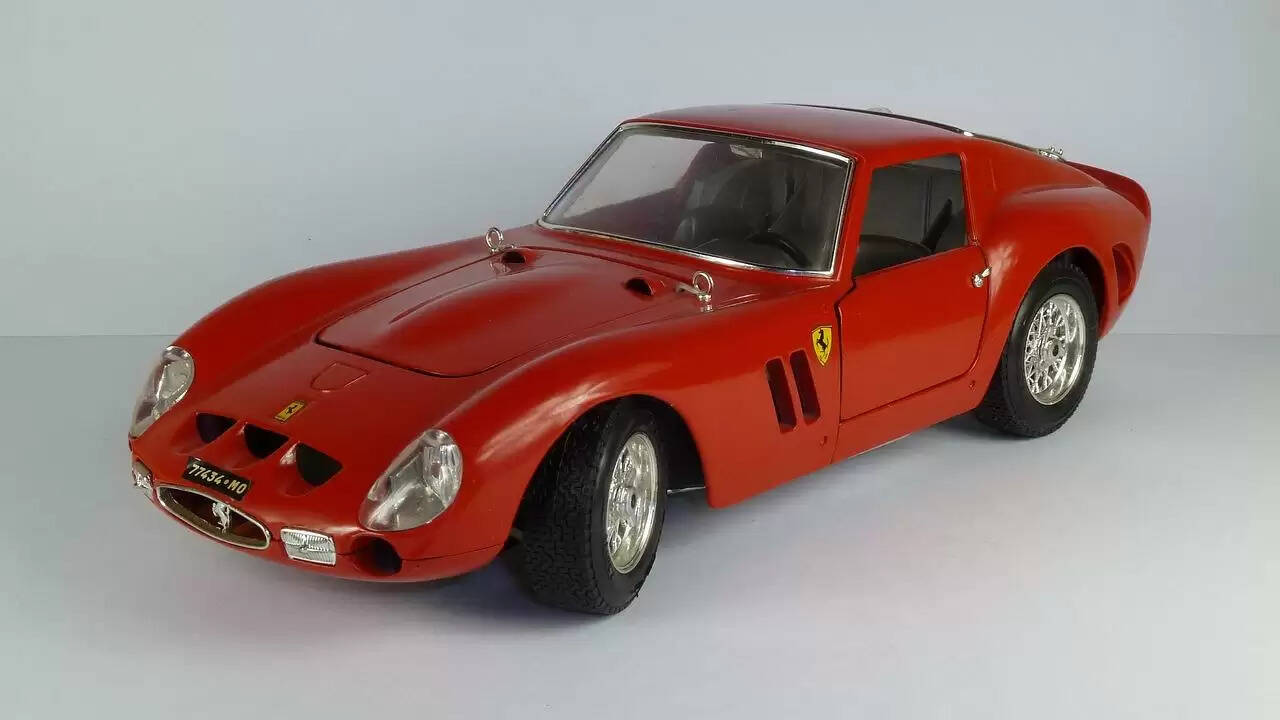 The best part of being rich is you can afford bizarre things, and no one will question or laugh at you. Millionaires and Billionaires are ready to spend any amount of money on the things which fascinate them. Some are eagerly waiting to pay insane amount for the most limited articles.
Here are eight such most expensive things in the world which commoners may never be able to afford!
The Buckingham Palace, which belongs to the Queen of England is estimated at a cost of USD of 1 billion, and is on the first spot in the most expensive residence on this planet. However, Reliance Industries Limited Chairman and Asia's richest man Mukesh Ambani owns the second most expensive home on this planet.
Architects Perkins and Will of Chicago designed this 27-storeyed Antilia in Mumbai. It is valued between $1-2 billion USD. Since the Buckingham Palace is Crown property, Antilia is actually the most expensive private residential home in the world!
This building is designed in a way that it can bear the earthquake up to 8.0 magnitude on the Richter Scale. Antilia derived its name from mythical Atlantic island, it has a 50-person theatre, ballroom, three helipads, guest suites, a 168-car garage, temple, spa, and garden terraces.
Ferrari 250 GTO is one of the rarest and most lusted after sports racing cars in history. Between 1962 to 1964, legendary Italian marque produced only 39 of these limited editions.
In 2018, the CEO and founder of Weather Tech, David MacNeil, bought 1963 Ferrari 250 GTO for a whopping price of 70 million USD. This supercar has a body of 250 Testa Rossa and a 3-liter V12 engine that can generate a torque of 300 Hp. British billionaire Lord Anthony Bamford, Pink Floyd drummer Nick Mason, and Ralph Lauren also own this legendary vehicle.
If converted in Indian Rupees, the car today is worth INR 525 crore.
The Card Players are known to be the series of oil paintings made by the French artist Paul Cezanne. In 2011, the royal family of Al Thani of Qatar bought one version of The Card Players at an estimated price of 275 million USD.
Graff Diamonds Hallucination Watch
The Chairman of Graff Diamonds, Laurence Graff, took several thousand hours to design the most expensive jewelry watch. A sculptural masterpiece studded with 110 carats of the world's rarest Fancy Green, Fancy Light Grey Blue, Fancy Intense Pink, and Fancy Orange colored diamonds in different cuts.
In 2014, Hallucination watch was presented for the first time in Basel world. The rarity of the diamonds raised its price to 55 million USD.
Cartier Diamond Panther Bracelet
It is not an ordinary piece of jewellery but the most expensive bracelet on this planet. This precious jewel was gifted by Edward VIII to his fiancé Wallis Simpson, and from that time panther bracelet is considered a symbol of love that started their romance.
Panther is a spirit animal that is a symbol of sexuality, fearlessness, courage, and determination. Edward VIII proudly gave this to her stylish and beautiful queen. The cost of this Cartier Diamond Bracelet is $12.4 million.
Gold Chrome wrapped Veyron
Chrome-plated supercars are famous among rappers and pop stars. Rapper Flo Rida aptly named his Bugatti Veyron Golden Gatti as he did the gold-colored chrome plating on his car. Metro Wrapz- a vinyl wrapping company, beautifully did the chrome work of his car.
But Forgiato 24-inch wheels are made up of 24-carat pure gold. This gold color is so dazzling that it's impossible to ignore chrome Veyron in a crowd of Bugatti Veyron. This car covers 0-100 kmph in just 2.8 seconds.
Flo Rida and few other middle eastern billionaires bought this car for 10 million USD.
Currently, one of the most expensive instruments on this planet is the majestic Heintzman piano made up entirely of crystal. Manufacturer based in Canada-Heintzman & Co. piano designed this transparent nine-foot masterpiece.
This beautiful instrument was presented to the world during the opening ceremony of the 2008 Beijing Olympic Games. International superstar La Lang played this immensely exotic instrument for almost a billion people at the opening ceremony.
This majestic instrument with a transparent body and ultra-model look was sold for a massive price of $3.2 million.
Janjaap Ruijssenaars, a Dutch architect, designed the world's most expensive bed that stands 1.2 feet high above the ground and can withstand a total weight of 2000 pounds. The magnetic bed bears a resemblance to the Monolith from the 2001 Kubrick movie -A Space Odyssey.
Janjaap Ruijssenaars took almost seven years to design this magnetic floating bed that would allow you to sleep in a bed that hovers in mid-air. He designed this amazing feature based on a magnetic system and one giant rectangular magnet that lets the bed remain suspended in the air.
The magnetic floating bed comes for a whopping price of 1.6 million USD or INR 11 crore.