Four richest Indian business families and their most prized assets
---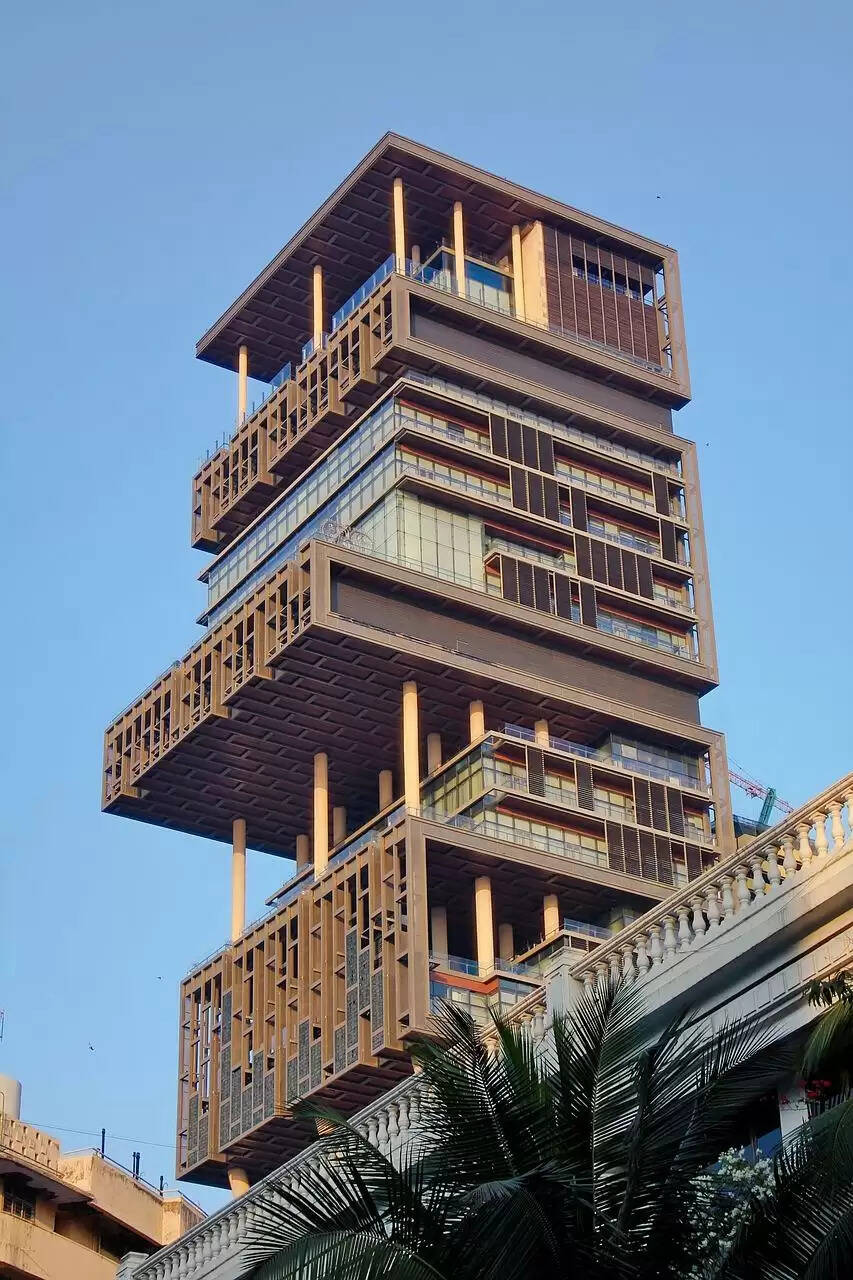 More than 77% of India's wealth is accumulated by 1 percent of the richest people of the country. This ratio is constantly increasing the wealth around the country.
However, the outbreak of the Coronavirus pandemic has forced the global economic markets to slow down since March 2020. But if we talk about the richest families in the country, there is hardly anything that could affect their wealth. According to a Forbes list, there are around 117 billionaires in India and, this number could increase in the coming years.
4 richest Indian business families' and their most prized assets
Here is the list of the most valuable assets of the four wealthiest Indian business families, as per the IIFL Wealth Hurun India Rich List 2020-
Ambani Family
Mukesh Ambani, an Indian billionaire, is the Chairman and Managing Director of Reliance Industries. Dhirubhai Ambani founded the Reliance Industries in 1957 which, was then divided among his sons Anil Ambani and Mukesh Ambani after his death in 2002.
Mukesh Ambani, the Chairman of Reliance Industries stands at the first rank in the IIFL Wealth Hurun India Rich List 2020.
It quoted his estimated wealth at Rs 658,400 crore. During the Covid-19 lockdown, his wealth dropped to Rs 3,50,000 crore, but the valuation improved as a result of investments in Reliance Jio and Reliance Retail, by a series of investors, like Facebook, Google and Silver Lake.
According to the Bloomberg Billionaire' Index, Mukesh Ambani's current net worth was $76.5 billion (December 2020).
Isha and Akash, two of his three children, are also on the Board of Directors of Reliance. They have found a position in Fortune's 40 under 40 list.
Today one of the biggest Mumbai-based conglomerates and the world's largest oil refining complex is owned by Mukesh Ambani. The family's biggest assets are Reliance and its subsidiaries. Besides this, Ambani's most valuable asset is their expensive private residence, the South Mumbai house, Antilia.
2. Hinduja Family
The multinational conglomerate Hinduja Group is controlled by eminent Hinduja brothers, Prakash, Sri Chand, Ashok, and Gopichand. The Hinduja Family stands at the second rank in the IIFL Wealth Hurun India Rich List 2020.
The family is among the richest Indian business families, living outside the country. Prakash lives in Monaco, Srichand and Gopichand reside in London, and their younger brother lives in Mumbai, India. Their group's business has a strong presence in eleven sectors, which extends from lubricants and automation to banking & finance.
The Hinduja brothers had bought Carlton House Terrace, the family's private residence in London, in 2006. The fashionable structure of their white Georgian house is made up of four interconnected and six storeys. It is fairly near to Buckingham Palace.
They maintained their position even after witnessing the fall in the valuation of 23% in their flagship companies, namely IndusInd Bank, GOCL Corporation Limited, and Gulf Oil.
Their total wealth amounts to Rs 1,43,700 crore.
3. Adani Family
The Ahmedabad-based multinational conglomerate Adani Group is controlled by eminent Adani brothers, Gautam Shantilal Adani and Vinod Shantilal Shah Adani. As per Forbes, Gautam Adani is the fifth wealthiest person in India with a net worth is $8.9 billion. The Adani family stands at the fourth rank in the IIFL Wealth Hurun India Rich List 2020.Adani Group is involved in port development and operations in India.
In September 2020, Gautam Adani led Adani group acquired a 74% stake in Mumbai International Airport – the second busiest in our country. Apart from investment in infrastructure, he also acquired his wealth from real estate, power generation and transmission, and edible oil. This year his business saw a hike of 48% taking his wealth to a whopping Rs 1,40,200 crore.
Vinod Shantilal Shah Adani is a director of Pride Trade and Investment Private Limited, Trident Trade and Investment Private Ltd, Radiant Trade and Investment Pvt Ltd, Adani Global Limited. In 2020, he acquired a total wealth of Rs 42,200 crore.
They live in Ahmedabad in a palatial structure, Shantivan House.
4. Damani Family
The Damani family stands at the seventh rank in the IIFL Wealth Hurun India Rich List 2020. Their estimated total wealth amounts to Rs 87,200 crore.
The founder of Avenue Supermart, commonly known as DMart, is Radhakishan Damani. He became the new retail king, especially after the IPO in March 2017 of Avenue Supermart. He also holds an interest in various companies, ranging from tobacco firms to cement producing companies.
The veteran Mumbai investor made an impressive entry into the Forbes top ten richest Indians, by bagging the second spot on the list with a total net worth of $13.8 billion. He started the retail business with one store in Mumbai in 2002. Now, he owns 214 DMart stores all over India.
Damani started his career as a stockbroker, but soon he started trading his own money in the Indian stock market, which made him earn a lot of profits. He owns several stocks in his investment portfolio and its total value is approximately Rs 80000 crore.
The family members of the Damani family are known to keep a low profile. They possess a 156-room, beachfront property in Alibaug in the form of Radisson Blu Resort & Spa.