Legendary Golf Courses: A Must-Explore For Premier Tees And Scenic Treats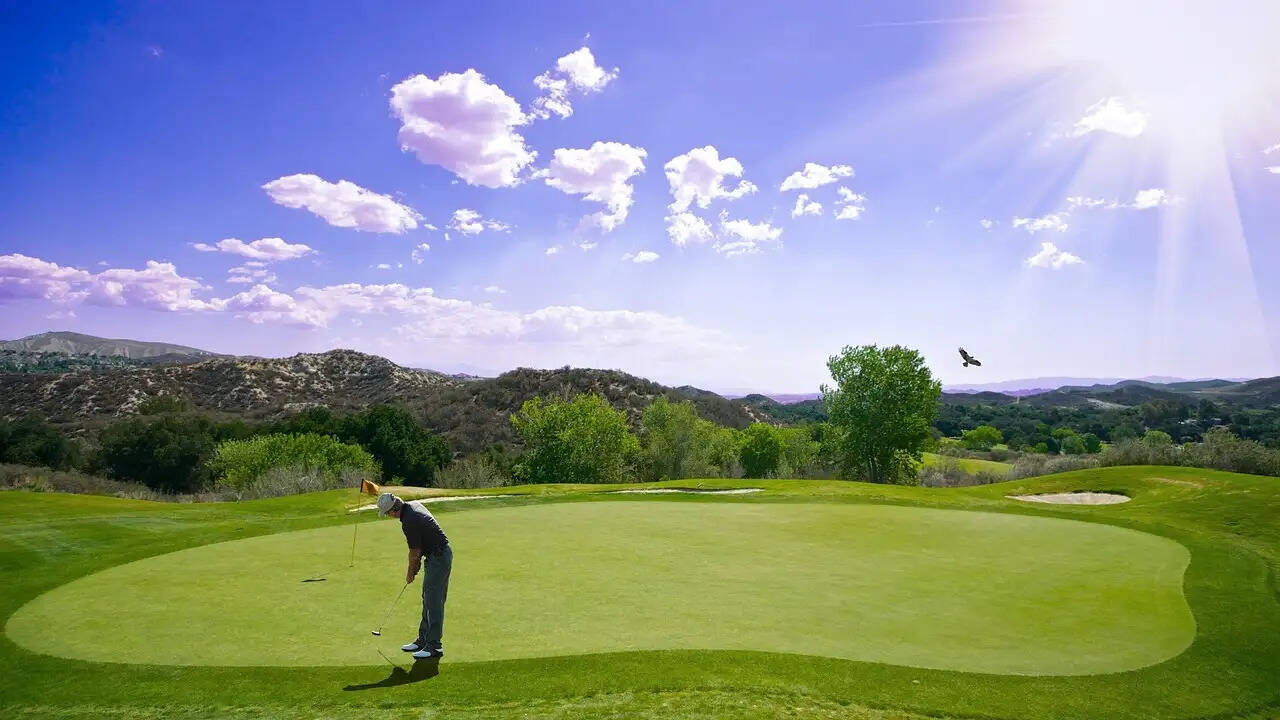 ---
The layouts, lush greenery, and scenic beauty offered by challenging golf courses are what make a golf course an outstanding crown jewel in the world.
This is due to the fact that whether a seasoned or a beginner player, both feel equally challenged on legendary courses. Let us find out more about the top 10 most famous golf courses around the world.
Old Course, St. Andrews, Scotland
It is known to be one of the most amazing golf courses across the globe. The golf course is rich in tradition and history, spanning back 600 years. It features a challenging green course, rolling fairways, and deep bunkers that test and challenge the limits and skills of players.
Located on the coast of Scotland, with its scenic beauty and breathtaking countryside surroundings, it is a perfect player's paradise.
Pebble Beach Golf Links, Monterey Peninsula, California
The golf course is one of the most remarkable in the world, thanks to its mesmerizing ocean views and challenging layout. It has frequently served as a venue for various PGA tour events.
Another interesting fact is that it is also a world-class resort, offering luxurious accommodations, modern amenities, fine dining, and other lavish comforts for its guests.
Bethpage Black Course, Long Island, New York
It is one of the most highly regarded golf courses in the world, known for its demanding layout and challenging course, making it a favorite among amateur and professional golfers alike.
Often considered both high maintenance and beautiful, the course boasts lush surroundings, picturesque views, and rolling fairways.
Cabot Cliffs Golf Course, Nova Scotia, Canada
Despite being relatively new compared to other pre-existing famous golf courses, this one makes it to the list due to the highly challenging conditions it offers, for which it has won numerous awards.
Another notable aspect is the course's location, providing a spectacular backdrop of the countryside.
Augusta National, Augusta, Georgia
It is known to be one of the most well equipped and highly challenging courses in the world. It is made popular with the annual Masters' Tournament, the most significant events in the golf course.
The lush green layout is beautifully maintained with picturesque country, amazing view and is often a favorite of the golfers across the world.
Whistling Straits, Sheboygan, Wisconsin
The course is made popular due to the various PGA Tour events and of course its breathtaking picturesque views with countryside surroundings and stunning shores of Lake Michigan.
Cape Kidnappers, Te Awanga, New Zealand
One of the finest courses in the world has earned numerous accolades and awards for its challenging yet beautiful layout, which is stunning to behold.
The country backdrop enhances its visual appeal for golfers.
The Club at Nine Bridges, Jeju Island, South Korea
With the stunning ocean views and excellent layout, the country side backdrop is enough to make it to the list of most famous golf courses around the world.
It also houses world-class luxury resort with beautiful and lavish accommodations and modern luxuries.
The Royal County Down Golf Club, Newcastle, Northern Ireland
It is considered one of the most extraordinary golf courses due to its rich history, spanning over 100 years. The challenging layout and lush greenery are added advantages that provide golfers with a visual treat.
The Royal Melbourne Golf Club, Victoria, Australia
Stunning location and beautiful countryside make the golfing experience out of this world, which is what makes this a true golf gem. The lush greens, the meticulously crafted layout, and immaculate maintenance contribute to its status as one of the coveted golf courses.

Another notable feature is that the place is home to a luxury resort with high-end amenities, fine dining, luxurious accommodations, and much more. It is truly one of a kind, providing a luxury golfing experience.