Luxury Sneakers: Meet The Most Expensive Ever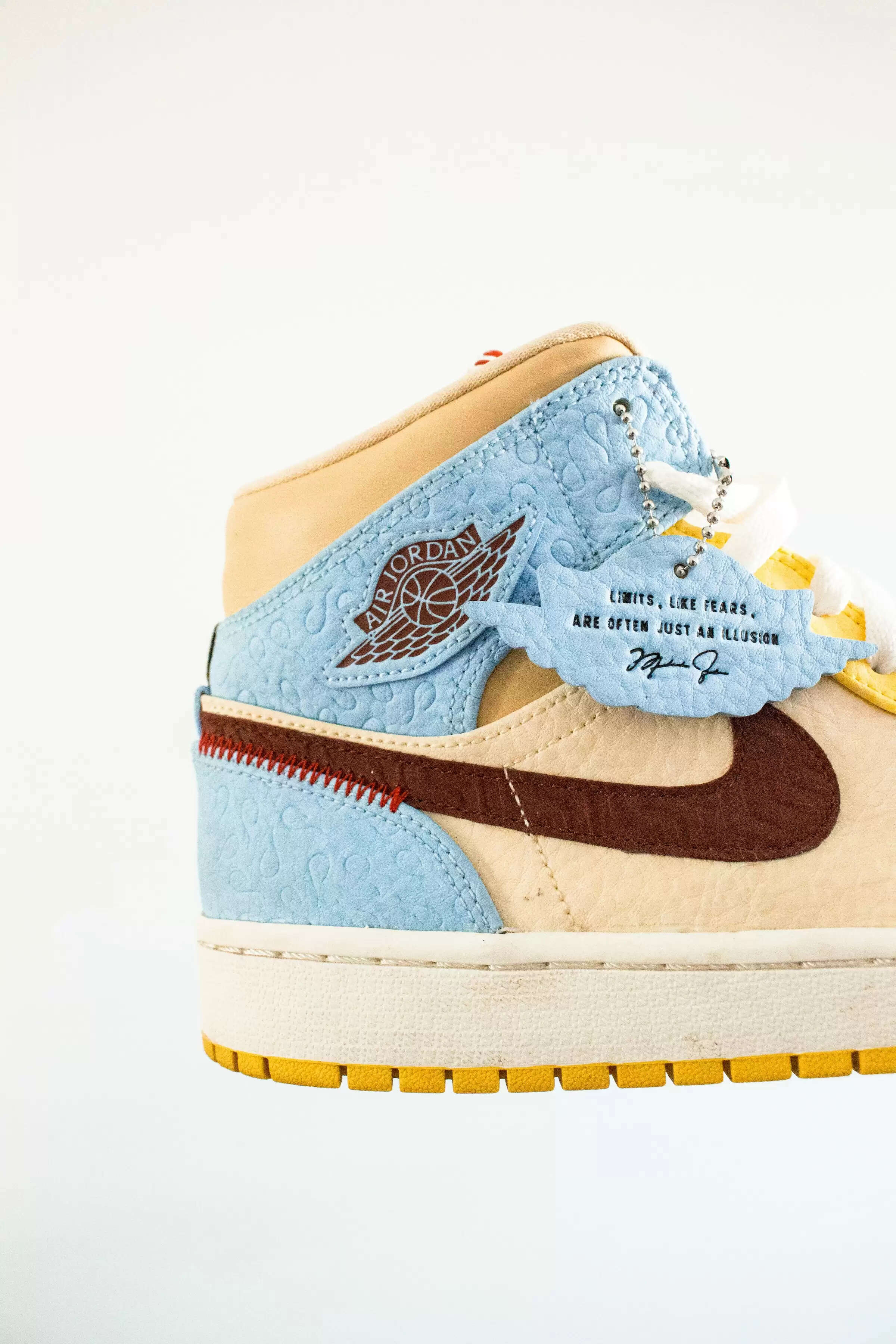 ---
Sneakers are now luxury items that are added to special collections by rich & affluent. The primary reason being that it is worn by their favorite celebrity or a sports personality and also simply because of the fact that these are limited editions with unique design and style.
Let us discover 8 most expensive sneakers ever.
Air Jordan 12 OVO (Drake Edition)
Price: $100,000
Rapper Drake is a well-known public figure and his fans are drooling over the Air Jordan he sports. Jordan 12 OVO edition was launched in year 2016 that is made of clean white leather; these are arguably one of the most expensive of its kind. It is ever since Drake collaborated with Nike the business of Air Jordan is a lucrative one for both.
Air Jordan 12 (Flu Game)
Price: $104,765
It holds a memorable value to the pair due to the fact that it was worn by Michael Jordan in the year 1997 NBA finals. The price of the pair went up to $104,000 over the original price.
Buscemi 100 MM Diamond
Price: $132,000
The luxury pair was created by Buscemi, a well-known high-end accessories and footwear brand. The pair is covered in 100MM diamonds that are 11.5 carats set in 18K gold in all white canvas. Launched in the year 2016 these pair is for sure the most elegant and luxurious pair to be ever seen in Jordan brand.
Jordan 1 Retro High Charlotte Hornets Foundation Black/White
Price: Original pricing $88,071 that went up to $250,000 at an auction
Released on 56th birthday of Michael Jordan in 2019 was a limited edition available only in 300 pairs. Crafted with quilted leather upper in white and clean black color designed by the legend himself. MJ is said to have debuted the pair at NBA All-Star weekend in Charlotte.
Air Jordan 3/8 Retro "Kobe Pack"
Price: $800,000
Specially designed and gifted to only friends and family of Kobe Bryant in 2016, the sneakers marked the commemoration of Bryant's 20 exceptional years in the NBA. Adorned in Los Angeles Lakers colors, it is a reproduction of the Air Jordan 3 and Air Jordan 8 gifted to the superstar a decade earlier.
Michael Jordan's Game Worn Nike Air Ship
Price: $1.47 million
These are worth every penny due to the fact that the pair was worn by MJ at the 5th NBA game back in 1984. The pair broke the collector price record at Nick Fiorella at Sotheby's in 2021, as these were autographed by the legend himself.
Kanye West Nike Air Yeezy 1 'Prototype'
Price: $1.8 million
Yeezy is one of the most popular pair of sneakers around the globe these days due to the fact that these were worn by Kanye West during his performance at the Grammys in the year 2008. Yet another interesting fact that makes it a collectable item is that these were self-designed by the singer. The pair was made available at Sotheby's in 2021 during a private sale event and was later owned by RARES, a sneaker investing platform.
Solid Gold OVO x Air Jordans
Price: $2 Million
Crafted in 24K Gold is the striking feature of these pair of Jordans. Designed in collaboration between Drake and Nike the pair has to be special for sure. Unveiled in the year 2016 these are arguably the most expensive pair ever.
It weighs over 22 KG for each shoe due to all the Gold, but these are rather not practical to wear as the comfort factor is overlooked. These shoes were made to be admired rather than worn. However, the pair is a great collectable item and a smart investment too.