Party 'Billionaire' style in Riyadh
---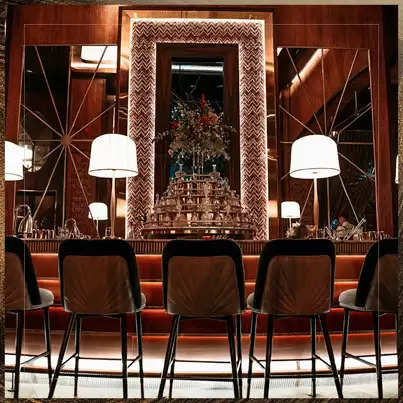 Formula 1 legend and Italian entrepreneur Flavio Briatore's has given an extraordinary taste to the world of luxury with his Billionaire brand franchise. With its first restaurant in Porto Cervo, Italy, brand Billionaire became an icon for glamour and entertainment, and a favorite destination for international jet set. 'Even if a bit arrogant… it's a name you don't forget', Flavio once remarked about the selection of the name which spells pomposity.
Riyadh Billionaire is the third destination of the luxury hospitality chain and just like the others, it spells luxury to the word T. It offers a unique selection of New-Asian and Italian menu curated by the celebrity chef Batuhan Piatti Zeynioğlu.
Designed by the London based firm Sagrada, the restaurant is a standalone building with a magnificent sculptor garden entrance.
The20 metre-long Live Fire Grill at the restaurant is much talked about as diners can actually watch the culinary brilliance unfold infront of them.
The interiors are designed keeping in mind the city's ingenious professionals and businessmen, who desire a extraordinary dining experience in an exclusive and comfortable spaces.
'I believe that style is the only real luxury, that is really desirable', said Giorgio Armani. Billionaire Riyadh is truly an ode to extravagant luxury!