Restaurants From Movies You Can Visit in Real Life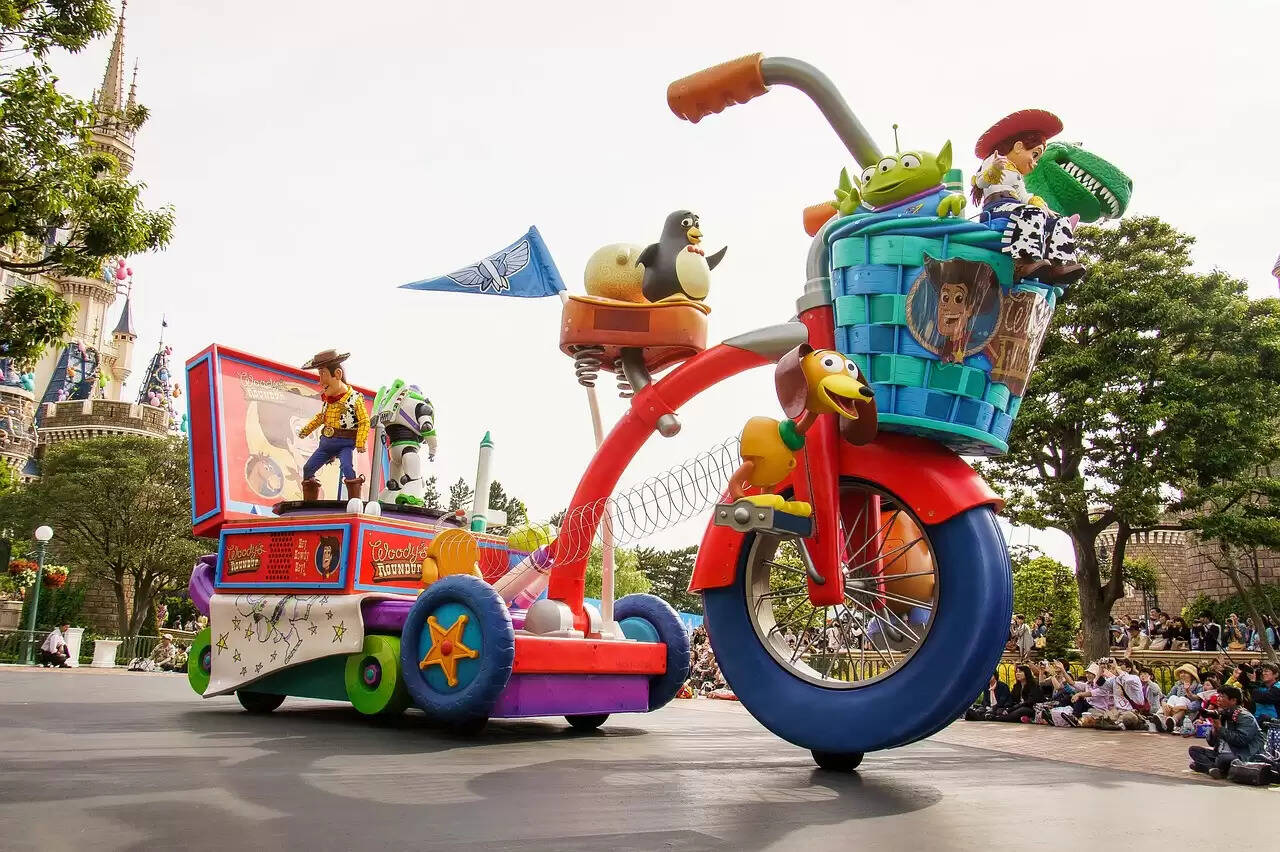 ---
When you are a film buff, it's always a pleasure to know that your favorite films were filmed at actual locations, and visiting them becomes something you look forward to.
Did you ever dream of eating at a restaurant that was featured in one of your favorite movies?
Well, then read on and in this article, you will find information about some restaurants that have appeared in popular movies!
Serendipity 3, NYC – Serendipity
The most popular dessert spots for New Yorkers.

Serendipity 3 (or Serendipity III) is indeed one of the most popular spots visited by the most famous actress Marilyn Monroe and even the First Lady Jacqueline Kennedy.

Serendipity movie made this restaurant popular when Jonathan and Sara have a meaningful conversation.

You can plan a visit to the restaurant while in NYC and who knows, you may even run into a celebrity too!
PizzeRizzo, Hollywood Studios – Toy Story
At Walt Disney World Resort, PizzeRizzo is a pizza restaurant located in Disney's Hollywood Studios park.

This restaurant was opened on November 18, 2016 and replaces the Toy Story Pizza Planet Arcade restaurant, which was rethemed to Muppets Courtyard.
Polidor, Paris – Midnight In Paris
Polidor is one of the most iconic restaurants frequented by celebrities over its history.

A scene from Midnight In Paris, starring Woody Allen, featured the restaurant Polidor.

All the fans of Woody Allen movie will definitely love visiting this restaurant in Paris, which offers an exceptional dining experience with amazing cuisine.
Katz's Delicatessen, NYC – When Harry Met Sally
Located in NYC, yet another iconic restaurant made popular with the movie When Harry Met Sally.

The scene from the movie where Sally fakes an orgasm while eating, is hilarious as well as the most popular scene shot at the restaurant.

The restaurant is popular for hosting several Hollywood parties.
Hauz Khas SOCIAL, Delhi – Tamasha
The Hauz Khas Village is a cultural hub in Delhi, known for its beautiful lake and the renowned Hauz Khas monument.

In the movie Tamasha starring Deepika Padukone and Ranbir Kapoor, Hauz Khas Social is discovered by the female lead in a book called Catch 22.

The romantic song 'Agar Tum Saath Ho' was shot at Social in Hauz Khas,
Kansas City BBQ, San Diego – Top Gun
Kansas City Barbeque popularly known as the "Top Gun Bar", has been the filming location for scenes from the Hollywood movie Top Gun. The restaurant is located in the harbor district of San Diego, California, USA.

The opening and final scenes were shot in this restaurant.

Who would not remember the first scene where Goose and Maverick were singing Great balls Of Fire in the opening scene of the movie.

The final scene was shot with the song "You've Lost That Lovin' Feeling" is heard playing on the jukebox.
Bubba Gump Shrimp, NYC – Forrest Gump
It was only after the release of one of the most loved movies Forrest Gump, that the restaurant chain was launched.

The restaurant is one of the characters created by Gump and Lieutenant Dan surviving Hurricane Carmen.

The name itself is after the lead character pulling out huge amount of shrimp.

Now it is spread to 40 outlets worldwide with seafood cuisine and the love of the movie.
Mystic Pizza, Mystic, Connecticut – Mystic Pizza
Magical movie finding love and self, starring Julia Roberts with the movie of same name.

Lead characters work in the pizza joint struggling with personal life and their relationships.

You will surely feel the magic spinning if you have watched the move, if not then do watch it for fun and then for sure visit Mystic Pizza in Connecticut.
These movies with the popular restaurants, existing in real life is worth visiting for the sheer fun and connect to your favorite movie/ characters.